Binance launches a tool helping customers to formulate their crypto tax reports.
Binance, the largest cryptocurrency exchange in terms of daily trading volumes, has introduced a crypto tax calculator called "Binance Tax."
According to the announcement published on February 6th, the tool is currently available only to Canadian and French Binance users.

Did you know?
Want to get smarter & wealthier with crypto?
Subscribe - We publish new crypto explainer videos every week!
What is a Rug Pull in Crypto? (Meaning + Examples)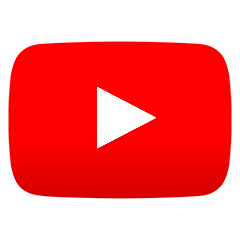 Regarding the matter, Binance noted:
Our users residing elsewhere can rest assured that we're working hard to implement support for more regions, as well as to add support for more of your favorite networks and wallets outside of Binance.
By using Binance Tax, customers can import their Binance transactions and "obtain a simple yet comprehensive estimate of <their> tax obligations depending on <their> jurisdiction."
Binance claims that investors can use the Tax tool without additional fees. On top of that, users can allegedly import "up to 100,000 transactions."
Based on the announcement, the Binance Tax tool provides detailed information about customer transactions, including crypto donations, spot trades, and blockchain fork rewards. Cryptocurrency exchange highlighted that it is currently working on implementing other transaction types.
All interested Canadian and French customers can receive their tax reports in three steps. First, users have to import their trades. Secondly, investors have a chance to review or customize their transactions. Afterward, users can finally receive their tax reports.
In the announcement, the firm highlighted that Binance Tax is in the Beta phase, meaning that tool does not cover "all the types of transactions" within the Binance ecosystem.
At the end of its announcement, Binance highlighted that Binance Tax does not support Futures and non-fungible tokens (NFTs).
It is worth noting that recently, Binance acquired a "meaningful" amount of shares of South Korean crypto exchange GOPAX.