Celsius expects to start the customer digital asset withdrawal process on February 15th, 2023.
Celsius, a bankrupt crypto lender established in 2017, has shared an update regarding the customer withdrawal process.
According to the notice of schedule filed to the United States Bankruptcy Court for the Southern District of New York, eligible users will be able to withdraw around 94% of "each User's Custody Assets at this time."

Did you know?
Want to get smarter & wealthier with crypto?
Subscribe - We publish new crypto explainer videos every week!
What is Web3? (Animated Explanation + Examples)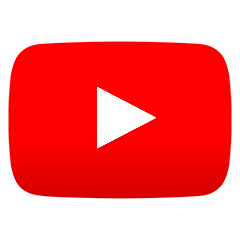 Whether and when Eligible Users are entitled to a distribution of the remaining 6% will be determined at a later date by the Court.
The company claimed that the amounts each customer can withdraw do not include "gas fees or transaction costs necessary to effectuate the withdrawal <...> of digital assets." In the document, Celsius noted that users who do not have sufficient assets to cover gas and transaction fees "will not be permitted to withdraw their assets."
On December 20th, the US Bankruptcy Court allowed Celsius to reopen "withdrawals for certain customers with respect to certain assets held in the custody program and withhold accounts."
In the 1,419-page-long notice of schedule, the bankrupt crypto lender listed the names of all eligible customers, the types of their crypto assets held in Celsius, and the amount they can withdraw.
Based on the notice of schedule, Celsius is expecting to open the withdrawal process on or around February 15th, 2023. The company noted that all eligible customers will receive emails and Celsius app notifications informing them that they can withdraw funds.
Before withdrawing assets, Celsius customers will be asked to update their account information. In particular, information related to Anti-Money Laundering (AML) and Know Your Customer (KYC) information. Customers are also asked to update their withdrawal destination address.
If customers decide not to update their Celsius account information, they won't be able to retrieve their assets.
Unless and until an eligible user updates his or her account with the required account updates, such eligible user will be unable to withdraw his or her distributable custody assets from the debtors' platform.
On January 31st, an independent examiner appointed by the US Bankruptcy Court for the Southern District of New York shared their final report regarding Celsius and its native token CEL. Independent examiner Shoba Pillay noted that crypto lenders' problems started long before 2022.