A survey was conducted with the goal to figure out if the cryptocurrency industry is practicing the FATF Travel Rule.
The FATF Travel Rule requires specific financial institutions, virtual asset service providers to exchange beneficiary identifying information with counterparties during transmittals. It's a way of preventing money laundering.
In 2019, the FATF first introduced the industry with a few rules that included the Travel Rule. Japan, South Korea, and Singapore were among the most receptive jurisdictions to the Travel Rule.

Did you know?
Want to get smarter & wealthier with crypto?
Subscribe - We publish new crypto explainer videos every week!
How to Get Free Crypto? (Explained with Animations)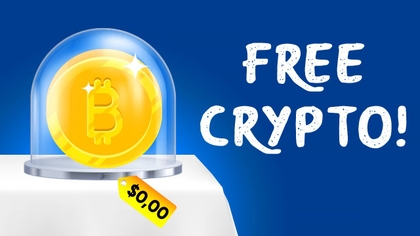 Additionally, in 2019, the highest-ever number of money laundering in cryptocurrency recorded was $10.9 billion. So, since 2017, the estimated value that has been laundered in crypto is $33.2 billion.
In fact, In 2021, $8.6 billion was laundered via cryptocurrency, a new report by the cybersecurity analytics provider Chainalysis reveals. While this marks a 25% increase from 2020, it's well below the record number.
It appears so that the cryptocurrency world is open for a change, and follows the Financial Task Force's Travel Rule with hopes of making the process quicker.
By looking at the results a bit deeper, you would see that only 4% of respondents report that the implementation of the Travel Rule is not yet a focus area. About 70% of respondents are planning to complete their compliance sooner or later, and others are "in the game" and already practicing the rule.
FATF has been keeping an eye on money laundering, terrorism financing (providing financial support funded by a source that helps terrorists to carry out their acts), and other dishonest actions involving cryptocurrencies since 2014.
Over that time FATF had adjusted and evolved in order to keep up with the development of the crypto industry.
VASPs are virtual asset service providers. The survey shows that when regulatory authorities settle on an enforcement date, VASPs rise to the occasion. Furthermore, as well as VASPs, financial institutions, and other entities in member countries have to provide accurate details and information if the transaction is above $1,000.
The survey also revealed that 92% have an acceptance and legal department, and following that, 78% of the firms believe that the teams will make sure the company follows the internal protocols and external rules. Lastly, 31% of firms are attached to the regulation.
The questionnaire had participants from all over the world. 30% European countries and Africa, 25% North American, 45% Asian Pacific. Besides, the majority of them are crypto-native companies.
Continuing with the survey, VASPs point out that the sunrise period and legal uncertainty are the two most relevant hindrances to Travel Rule implementation. However, 48% of respondents are not yet complying with the rule.
---