Coinbase continues to show its character during a dispute with the Securities and Exchange Commission.
In a bid to get a clear "yes or no" response, crypto exchange Coinbase has taken legal action in a United States federal court, pushing the nation's securities regulator to address a petition that has been lingering since July 2022.
The petition called for the Securities and Exchange Commission (SEC) to establish and adopt more transparent regulatory guidelines for the US cryptocurrency industry.

Did you know?
Want to get smarter & wealthier with crypto?
Subscribe - We publish new crypto explainer videos every week!
What is a Crypto Bridge? (Explained with Animations)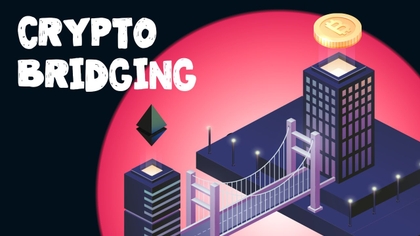 Coinbase's petition included 50 specific questions concerning the regulatory environment of digital assets, ranging from seeking clarification on the classification of tokens as securities to requesting more precise guidelines for buying and selling crypto on SEC-regulated exchanges.
Coinbase Chief Legal Officer Paul Grewal wrote an accompanying blog post, stating that the Administrative Procedure Act mandates the SEC to respond to the exchange's rulemaking petition "within a reasonable time."
However, after nine months without a response, Coinbase is determined to get an answer, with Grewal noting:
It seems like the SEC has already made up its mind to deny our petition. But they haven't told the public yet. So the action Coinbase filed today simply asks the court to ask the SEC to share its decision.
Coinbase CLO emphasized the importance of the SEC and other agencies responding to rulemaking petitions, especially when the answer is negative.
This issue is particularly crucial as Coinbase received a Wells Notice from the SEC on March 22nd, hinting at potential enforcement actions against the crypto exchange. Regarding the matter, Grewal noted:
Coinbase and other crypto companies are facing potential regulatory enforcement actions from the SEC, even though we have not been told how the SEC believes the law applies to our business.
In February, another crypto exchange Kraken reached a $30 million settlement with the SEC for failing to register its staking-as-a-service program, which the SEC claimed involved securities.
This decision was met with internal disapproval, as SEC Commissioner Hester Peirce criticized the agency's conduct as "not an efficient or fair way of regulating" and criticized the shutdown of a "program that has served people well."
However, this didn't stop SEC from continuing its enforcement actions against various crypto firms. Recently, SEC charged Bittrex for operating an unregistered securities exchange, broker, and clearing agency.
---