Binance PoR system reveals that the company's Bitcoin (BTC) reserves ratio is 101%.
Binance, the largest crypto exchange in terms of daily trading volumes, has released its Proof of Reserves System (PoR).
According to the blog post shared on November 25th, upon the launch of the PoR system, Binance will provide information about its Bitcoin (BTC) reserves.

Did you know?
Want to get smarter & wealthier with crypto?
Subscribe - We publish new crypto explainer videos every week!
What is Ethereum & What is it Used For? (Animated Explanation)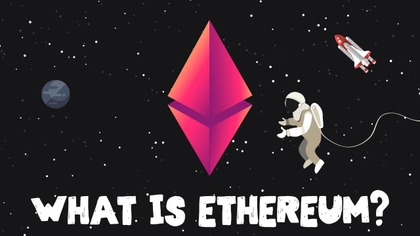 In the blog post, Binance highlighted that it will add support to other tokens and networks in "the next couple of weeks."
When we say Proof of Reserves, we are specifically referring to those assets that we hold in custody for users. This means that we are showing evidence and proof that Binance has funds that cover all of our users assets 1:1, as well as some reserves.
Binance's BTC audit from November 22nd revealed that the company has 582,485.9302 BTC in its reserves, with its users having a net balance of 575,742.4228 BTC. According to the company, this makes its reserve ratio 101%.
Crypto exchange emphasized that it aims to "involve third-party auditors to audit PoR results" and implement zero-knowledge proof technology (ZK-SNARKs) to improve "privacy and robustness" and provide "the total net balance (USD) of each user is non-negative."
It is worth noting that Binance's CEO, Changpeng Zhao, first started talking about releasing "Merkle-Tree Proof-of-Reserves" on November 8th.
Following the announcement about the released Proof of Reserves System, the crypto community was quick to comment on the news. One Twitter user, dubbed satn, praised the initiative, offering new ideas for improvements.
This is a great initiative. Perhaps a stand-alone page for Proof of Reserves where users can see all the exchange holdings (updated daily) could be on the roadmap for the future.
However, not everyone was happy with Binance's PoR system. Crypto exchange Kraken co-founder and CEO Jesse Powell used Twitter to claim that Binance's PoR system is pointless if it doesn't provide liabilities.
It is worth noting that other major crypto exchanges like Crypto.com, Bitfinex, KuCoin, and OKX have also shared their Proof of Reserves.
---