Industry Recovery Initiative (IRI) is set to provide financial support to Web3 projects dealing with financial issues.
Binance, the largest crypto exchange in terms of daily trading volumes, has established a Web3 Industry Recovery Initiative (IRI).
According to the blog post shared on November 24th, the IRI aims to provide financial support to promising Web3 projects facing liquidity issues.

Did you know?
Want to get smarter & wealthier with crypto?
Subscribe - We publish new crypto explainer videos every week!
How to Avoid Rug Pulls in Crypto? (5 Ways Explained)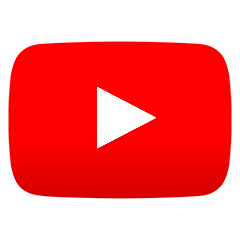 The blog post highlighted that Binance invested $1 billion in Web3 Industry Recovery Initiative and expects to add another billion "in the near future if the need arises." On top of that, companies like Polygon Ventures, Jump Crypto, Animoca Brands, Aptos Labs, GSR, Brooker Group, and Kronos are investing around $50 million each.
The blog post highlighted that Binance received approximately 150 applications from companies seeking financial assistance.
Based on the blog post, co-investors will be choosing the projects they want to invest in. Binance is expecting that "some deals will be invested in unilaterally and others will be co-investments with all or some of the IRI participants."
In the blog post, Binance noted:
The mandate of this new effort is to support the most promising and highest quality companies and projects built by the best technologists and entrepreneurs that, through no fault of their own, are facing significant, short term, financial difficulties. What makes this initiative unique is the collaborative approach to restoring confidence in Web3."
Binance and other co-investors of the initiative will be looking for projects with "innovation and long-term value creation, a clearly delineated and viable business model, and a laser focus on risk management."
On November 24th, Changpeng Zhao talked about the initiative during an interview with BloombergTV. In the interview, Zhao stated that Binance chose a loose approach to the project allowing contributions from members of the crypto ecosystem.
There's been back and forth on how to structure that — do we make it a loose fund or an actual fund? I think we're kind of going with a loose approach where different industry players will contribute as they wish."
On top of that Binance's CEO stated that the funds will be publicly available, and contributors are set to transfer their funds to a central, transparent blockchain address.
On November 14th, Binance CEO Changpeng Zhao used Twitter to announce the company's plans to launch a crypto industry recovery fund, now known as Industry Recovery Initiative (IRI).
---