The crypto community takes to the streets of Texas to show disapproval of the new bill targeting crypto miners.
Crypto enthusiasts unite at the Texas State Capitol to contest a bill that could potentially harm Bitcoin (BTC) mining incentives in the state.
On April 25th, around 100 people heeded the call from crypto advocacy groups like the Chamber of Digital Commerce, Satoshi Action Fund, and Texas Blockchain Council to demonstrate their opposition to legislation aimed at crypto mining companies.

Did you know?
Want to get smarter & wealthier with crypto?
Subscribe - We publish new crypto explainer videos every week!
10 Biggest Crypto Scams & How to Avoid Them (ANIMATED)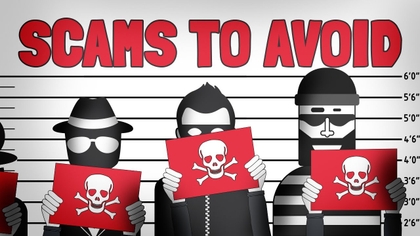 The gathering took place at the Texas Capitol in Austin and brought together industry leaders, crypto supporters, state lawmakers, and even some Capitol Police members to discuss the potential implications of SB 1751 on Bitcoin mining in Texas.
SB 1751 has successfully passed the Texas Senate Committee on Business and Commerce and the Texas Senate. As of April 24th, the state's House of Representatives has completed its first reading of the bill, which has now been referred to the Committee on State Affairs. The bill proposes amendments to Texas' utilities and tax code, introducing restrictions for crypto mining companies.
If legalized, the current version of SB 1751 would cap incentives at 10% for crypto mining firms participating in a program designed to compensate them for load reductions on the state's power grid through the Electric Reliability Council of Texas. Furthermore, starting September 2023, certain data center operators would not be eligible for state tax abatements.
Perianne Boring, CEO of the Chamber of Digital Commerce, explained that the debates surrounding mining aren't about mining or environmental concerns but rather about controlling energy usage.
What it's really about is controlling energy use. Bitcoin mining is a way for regulators to set a new precedent to say who is allowed to purchase energy, who is allowed to purchase power and how you are allowed to use it in a free society.
Dennis Porter, Satoshi Action Fund CEO, mentioned that he had been tracking the progress of the Texas bill and discussing its potential effects with local lawmakers. Moreover, Porter expressed his concerns about the bill's limitations on the growth of Bitcoin mining and its potential to deter investors from entering the state.
<The legislation> is very much limiting the space and will hurt the growth of Bitcoin mining.
The gathering of crypto supporters in Texas highlights the community's approach to legislation that could stifle innovation and hinder the growth of Bitcoin mining in the state.
---