The newly released White House economic report left the cryptocurrency industry leaders fuming for allegedly having 35 pages dedicated to spreading "crypto FUD."
The report, released on March 20th, became the first-ever Economic Report of the US President with a section on digital assets. The chapter "Digital Assets: Relearning Economic Principles" was dedicated to commenting on cryptocurrencies.
Chapter 8 of the report highlights the "perceived appeals of crypto assets," which are alleged benefits of cryptocurrencies, before debunking them under the subsection dubbed "the reality of crypto assets."

Did you know?
Want to get smarter & wealthier with crypto?
Subscribe - We publish new crypto explainer videos every week!
Where to Trade Crypto: 3 Best Approaches Explained (Animated)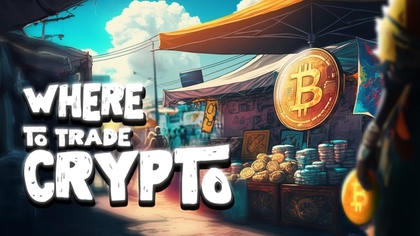 One of the major arguments expressed in the report is the failure of cryptocurrency to deliver the benefits that its proponents allege, such as enhancing payment systems, promoting financial inclusion, and enabling efficient "distribution of intellectual property and financial value."
Instead, their innovation has been mostly about creating artificial scarcity in order to support crypto assets' prices—and many of them have no fundamental value.
The report also stated that cryptocurrencies do not perform all functions of fiat currencies, such as the US dollar, due to low adoption and high volatility.
Concerning stablecoins, the report pointed out that this class of assets is subject to "run risk." It explained that redeeming a significant amount of stablecoins for fiat may easily cause market disruption.
Blockchain Association CEO Kristin Smith expressed disappointment with the latest report, claiming that some leaders in the government are set to hinder the growth of the crypto market in the US. The executive urged the government to embrace innovation.
Today's Economic Report of the President from the Biden administration is disappointing. While other countries are increasingly receptive to the burgeoning crypto industry, some in government appear increasingly allergic to its promise, sending companies and innovators offshore.
On top of that, crypto investment firm Paradigm co-founder Fred Ehrsam stated that 15% of the report was "devoted to crypto FUD."
The report also addressed the decentralization of cryptocurrency, arguing that digital assets are not as decentralized and trustworthy as depicted by crypto advocates. It highlighted limited crypto platforms and few miners in most crypto assets as the reasons for its claimed lack of decentralization.
The document briefly addressed the upcoming central bank digital currency (CBDC), or digital dollar, seemingly praising its benefits.
This report came shortly after the country's banking sector experienced turmoil following the collapse of crypto-friendly banks, including Silvergate Bank, Silicon Valley Bank (SVB), and Signature Bank.
---