Crypto exchange continues its preparation for the Ethereum Merge.
Coinbase, a popular American cryptocurrency exchange platform established in 2012, is launching its new asset, called Coinbase Wrapped Staked ETH (cbETH).
According to the tweets shared by Coinbase Assets account on August 24th, the new asset will appear on Ethereum Network as an ERC-20 token.

Did you know?
Want to get smarter & wealthier with crypto?
Subscribe - We publish new crypto explainer videos every week!
What is Odysee & LBRY? Is Decentralized YouTube Possible? (ANIMATED)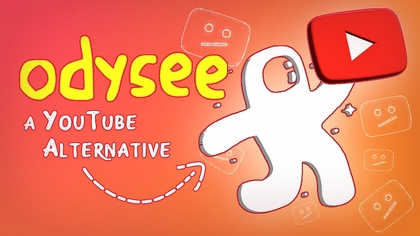 The token will function as a replacement for the previous version of Coinbase's staked Ether, known as ETH2. The company notes that ETH2 will remain locked until new updates of Ethereum are fully completed. In this case, cbETH will function as a substitute allowing users "to sell, transfer, spend, or otherwise use their staked-ETH".
It is worth remembering that on August 16th, Coinbase announced its plans to temporarily suspend deposits and withdrawals of Ether (ETH) and ERC-20 tokens during September's Ethereum Merge.
The company highlighted that users who have ETH2 can wrap their staked Ether and receive the new cbETH token. Furthermore, Coinbase announced that when it has a sufficient amount of this asset, it plans to launch a cbETH-USD trading pair.
In its tweet thread, Coinbase notes that the asset price is not supposed to replicate the price of Ether (ETH). The cost of Coinbase Wrapped Staked ETH will include the price of staked ETH "plus all of its accrued staking interest, starting from when cbETH's conversion rate and balance were initialized (June 16th, 2022, 19:34 UTC)."
On Wrapped Staked ETH (cbETH) whitepaper the company states:
Our hope is that cbETH will achieve robust adoption for trade, transfer, and use in DeFi applications. With cbETH, Coinbase aims to contribute to the broader crypto ecosystem through creating high-utility wrapped tokens and open sourcing smart contracts."
The company completed its Twitter thread by notifying users that the support of cbETH may be restricted in some parts of the world. In other places, the new asset will be available from August 25th, 9 AM Pacific Time.
In other news, the Ethereum Foundation revealed detailed information about the upcoming Ethereum Merge.
---