While Coinbase's transaction revenue dropped by 44%, the company managed to reduce its net loss by 50%.
Coinbase, an American cryptocurrency exchange platform established in 2012, has recorded a drop in transaction revenue during the third quarter of 2022.
According to the shareholder letter shared on November 3rd, the transaction revenue fell from $655.2 million in Q2 to $365.9 million in Q3 due to low trading volume.

Did you know?
Want to get smarter & wealthier with crypto?
Subscribe - We publish new crypto explainer videos every week!
Hot VS Cold Wallet: Which One Do YOU Need? (Animated)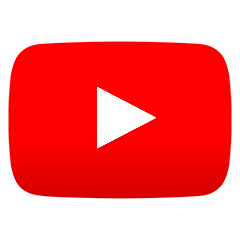 In its letter, the company distinguished three reasons for such a decline. Firstly, Coinbase cited deteriorating macro conditions, which forced the daily average market cap to fall by 30% and market volatility to drop by 24%.
As the second reason, Coinbase names trading volumes that have been "shifting away from the US" due to unclear crypto regulations in the United States. Lastly, Coinbase noted that transaction revenue dropped due to retail investors holding their digital assets.
During the company's earnings conference call, Coinbase CEO and co-founder Brian Armstrong highlighted that finalized regulations could be one of the main factors helping the industry and crypto prices to grow.
I think there's an opportunity at some point for the crypto prices to potentially decouple from the broader macro environment. And we don't know if that's gonna happen, but I think it's one of the possibilities and regulatory clarity is one of the things that could help kick that off.
However, not all Q3 results were negative. Based on the shareholder letter, subscription and service revenue grew by 43% due to higher interest income. Nevertheless, the company managed to lower its operating expenses by 38% compared to Q2 data.
During the third quarter, Coinbase recorded a revenue of $576.4 million, which decreased by 28% compared to the second quarter. Despite that, Coinbase reduced its net loss by 50%.
In other news, in the middle of October, the news broke that Coinbase plans to sue its Georgian users who exploited the price bug.
---