Coinbase, one of the world's leading cryptocurrency exchanges, has announced that it will be halting operations in Japan and conducting a complete review of its business in the country.
In the official letter, the company stated that this decision was made due to market conditions but emphasized that it is committed to making the transition as smooth as possible for its customers.
Previously, the CEO of Coinbase, Brian Armstrong, disclosed that most of the company's operations in Japan will be shut down to survive the crypto winter.

Did you know?
Want to get smarter & wealthier with crypto?
Subscribe - We publish new crypto explainer videos every week!
What are Stablecoins, Altcoins & Wrapped Coins Explained!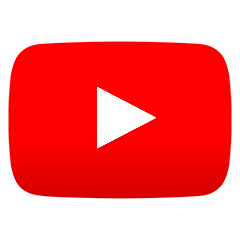 This closing announcement more or less also aligned with the decision to cut the %20 of the workforce.
According to the latest announcement by the firm, Coinbase assured its customers that it had segregated the Japanese Yen and crypto assets of its users in compliance with regulations. Additionally, the crypto exchange is committed to ensuring that all its customers can withdraw their assets at their earliest convenience. The company stated that fiat deposit functionality would be removed on Jan 20th, 2023.
All Coinbase Japan customers will have until Feb 16th, 2023, to withdraw their fiat and crypto holdings from Coinbase. Users can choose to withdraw their crypto holdings to any other Virtual Assets Service Provider, Coinbase Wallet, or any other self-hosted wallet of their choice.
Alternatively, customers can choose to liquidate their portfolio and withdraw their JPY to a domestic bank account.
The official letter also warned that any remaining crypto holdings held on Coinbase on or after Feb 17th would be converted to JPY. After the date, Coinbase will send any remaining JPY to a Guaranty Account at the Legal Affairs Bureau in accordance with legal requirements.
"If customers do not take any action before February 16th, they will have to coordinate with the Legal Affairs Bureau to retrieve their JPY balance," the letter stated.
Coinbase's decision to halt operations in Japan is a significant move for the company and the cryptocurrency industry as a whole. The company has not yet announced when it plans to resume operations in Japan.
In other news, European Union delayed the final vote on the legalization of MiCA, once again.
---