Coinbase gets involved in yet another lawsuit.
Coinbase, an American cryptocurrency exchange established in 2012 by Brian Armstrong and Fred Ehrsam, was sued by blockchain-based fintech software company Veritaseum Capital for patent infringement.
According to the lawsuit filed in the U.S. District Court in Delaware by a law firm representing Veritaseum Capital, Coinbase has allegedly violated the company's "566 Patent."

Did you know?
Want to get smarter & wealthier with crypto?
Subscribe - We publish new crypto explainer videos every week!
What is a DAO in Crypto? (Animated Explanation)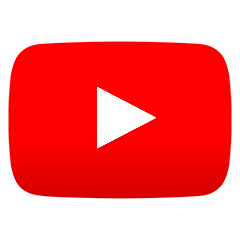 Veritaseum Capital seeks to receive at least $350 million in damages, claiming that Coinbase has "gained substantial profits by virtue of its infringement" while the company faced significant losses.
The court documents note that the "566 Patent" was awarded to Vertiaseum founder and CEO Reginald Middleton on December 7th, 2021. The patent reportedly focuses on "novel devices, systems, and methods," allowing various parties to "enforce value transfer agreements."
The lawsuit claims that Coinbase has allegedly imported "566 Patent" into its products and services.
Defendant's infringing activities include but are not limited to its website [...] Coinbase Android mobile wallet [...] iOS mobile wallet [...] its Coinbase Cloud, Coinbase Commerce APIs, Query and Transact, Participate, Delegate and Validator software, Coinbase Pay, Coinbase Wallet, and Coinbase Operated Public Validators.
The Vertaseum Capital founder and CEO used Twitter to clarify that, among other things, the patent is applicable for "PoS&PoW Ethereum, transfer of NFTs & Bitcoin."
In the lawsuit, Veritaseum Capital highlighted that Coinbase is aware of the company's stance, stating:
Defendant had prior knowledge, should have known, or at least been willfully blind of the '566 Patent. Defendant has been on notice of the '566 Patent at least as early as July 3, 2022, if not earlier from other sources or parties.
Back in July, Veritaseum Capital shared a report called "Coinbase: Forensic Analysis & Deep Dive," claiming that there may be more crypto exchanges that used patent without permission.
It is not the first time Coinbase has been involved in a lawsuit. On August 15th, more than 100 people filed a class action complaint stating that Coinbase allegedly harmed users by not allowing them to enter their accounts for a significant period of time.
---