The U.S. Attorney's office issues a first-ever cryptocurrency insider tipping trading scheme, which includes Coinbase's former product manager, Ishan Wahi.
On July 21, the United States Attorney's Office for the Southern District of New York published a press release announcing the arrest of three people, including a former Coinbase manager Ishan Wahi, on wire fraud conspiracy and wire fraud charges.
According to the statement the arrest has been issued for Ishan Wahi, his brother Nikhil Wahi and Sammer Ramani. The actions have been taken after the investigation led to evidence that Ishan Wahi used "confidential Coinbase information about which crypto assets were scheduled to be listed on Coinbase's exchanges".

Did you know?
Want to get smarter & wealthier with crypto?
Subscribe - We publish new crypto explainer videos every week!
Best Types of Blockchains Revealed (5 Animated Rules)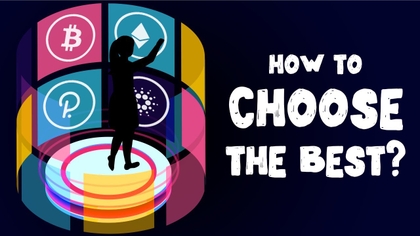 As a result of this knowledge, the trio made trades in at least 25 cryptocurrencies and gained $1.5 million.
The report also states that from June 2021 to April 2022, at least 14 times Ishan Wahi knew of Coinbase's plans to "list particular cryptocurrencies" before public announcements. This knowledge has been used to inform his brother Nikhil and friend Sammer Ramani to make "profitable trades".
The official documents claim that these individuals have been trading in Tribe (TRIBE), XYO, Alchemix (ALCX), Gala (GALA), Ethereum Name Service (ENS), and Powerledger (POWR).
The press release includes U.S. Attorney's Damian Williams comment:
Our message with these charges is clear: fraud is fraud is fraud, whether it occurs on the blockchain or on Wall Street. And the Southern District of New York will continue to be relentless in bringing fraudsters to justice, wherever we may find them."
Following the U.S. Attorney's office report, U.S. Securities and Exchange Commission also pressed charges of insider trading for the Wahi brothers and Sammer Ramani.
Coinbase and its chief securities officer, Philip Martin addressed the issue in their tweet spree. Philip Martin used Twitter to explain Coinbase's role in this investigation. In the series of 7 tweets, the man claimed that the company had its own investigation and shared its results with the DOJ.
Furthermore, Martin finished up his insights by stating:
We are committed to doing our part to ensure that all market participants have access to the same information, which is critical to advancing our mission of promoting economic freedom. We do not hesitate to take action when we find wrongdoing."
The official Coinbase Twitter account also shared this news, stating that the company continuously monitors illegal activity and investigates misconduct.
It is worth mentioning that back on May 16, 2022, Ishan Wahi tried to flee from the United States to India due to the ongoing investigation in Coinbase. The night before his flight, Wahi informed his brother and Ramani about Coinbase's interest in their illegal activities.
The former product manager has been stopped at the airport by law enforcement and has been prohibited to leave the country since.
---