Despite the urge to implement new regulations, Brian Armstrong fears that it may be too late for such a change.
Brian Armstrong, crypto exchange Coinbase CEO, has cautioned that the United States stringent crypto regulations might inadvertently benefit "adversary nations" like China.
In an op-ed for MarketWatch published on May 30th, Armstrong re-emphasized his concerns that the recent turbulence in the crypto markets might push US policymakers towards dismissing it as an "unstable asset class." Such a move, he suggested, could risk the US forfeiting its position as a financial innovator and leader.

Did you know?
Want to get smarter & wealthier with crypto?
Subscribe - We publish new crypto explainer videos every week!
How to Get Free Crypto? (Explained with Animations)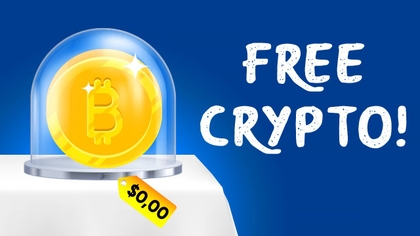 Armstrong appealed to policymakers to appreciate that cryptocurrencies offer much more than individual transactions. According to Armstrong, instead, cryptocurrencies represent a "transformative technology" capable of revolutionizing a wide array of sectors.
Coinbase CEO illustrated this by citing its potential to offer creators royalties for secondary market transactions. Armstrong added:
Crypto, like the internet before it, has the potential to modernize finance and numerous other sectors, from supply chains to social media, by offering a faster, cheaper, more private, and accessible platform.
In his op-ed, Armstrong observed that it's not surprising to see Hong Kong positioning itself as a global crypto hub. This move is consistent with China's broader strategies to challenge the US's global financial leadership, for example, by launching the digital yuan recently.
Brian Armstrong has consistently advocated for clearer regulatory guidelines from US policymakers. He argues that such clarity could not only safeguard consumers but also help unlock the potential inherent in the crypto industry.
Coinbase has also sought clarity from the US Securities and Exchange Commission (SEC) on which digital assets are classified as securities. However, SEC Chair Gary Gensler maintains that existing securities regulations cover digital assets.
Armstrong's warning highlights the risk of the US lagging in the crypto race if comprehensive legislation is not passed soon. Should this occur, the US would have to invest significantly to recover lost ground and return innovation to its shores.
However, Armstrong notes that despite a "colossal and sustained effort," it might already be too late. Thus, his concerns serve as a potent reminder of the strategic implications of crypto regulation and the need for forward-thinking policies.
---