Although China banned crypto trading, it is determined to protect cryptocurrencies as virtual properties.
The First Intermediate People's Court of Beijing, the second lowest local people's court in China, has stated that cryptocurrencies are protected as a type of virtual asset.
According to the appeal case file published on September 7th, the court noted that cryptocurrencies should be treated as virtual properties, citing the Chinese central bank's announcement shared in 2013, "Bitcoin should be, by its nature, a specific virtual commodity."

Did you know?
Want to get smarter & wealthier with crypto?
Subscribe - We publish new crypto explainer videos every week!
What is Yield Farming in Crypto? (Animated Explanation)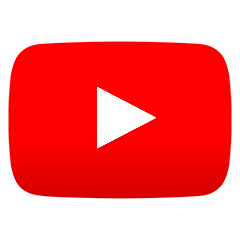 The court shared its statements in response to the appeal case regarding Litecoin's (LTC) repayment conflict. Based on the court's documents:
There are no laws, administrative regulations or departmental rules that negate the protectability of cryptocurrency itself as virtual property.
The court case focused on solving the dispute between two citizens, Ding Hao and Zhai Wenjie. Back in 2015, Ding Hao borrowed 50,000 LTC from Zhai Wenjie. The defendant failed to return borrowed cryptocurrency claiming that because the law does not protect cryptocurrency trading, he was not able to obtain Litecoin (LTC) through legitimate sources and pay off the debt.
However, the court rejected this proposal and ordered Ding Hao to return 33,000 LTC.
The court highlighted that Litecoin (LTC) cannot be considered a currency, pointing out that it wasn't issued by monetary authorities and lacks backing from legal and financial frameworks.
According to real administrative regulations and cases, our country only denies the monetary attributes of virtual currency and prohibits its circulation as currency, but the virtual currency itself is a virtual property protected by the law.
Since 2015, the crypto asset's value has grown by around 1,800%, whereas seven years ago, it retailed for $3. At the time of writing, Litecoin's (LTC) price is $51.48.
It is worth noting that in September 2021, the People's Bank of China banned cryptocurrency transactions, citing that it enables financial crimes and poses a risk to China's financial system.
---