Coinbase, Celsius, and Paxos held funds in the collapsed Signature bank.
The three leading crypto firms, Coinbase, Paxos, and Celsius, confirmed their exposure to Signature Bank through a series of Twitter messages.
On March 12th, the crypto exchange Coinbase revealed that it had approximately $240 million in corporate funds at the collapsed bank.

Did you know?
Want to get smarter & wealthier with crypto?
Subscribe - We publish new crypto explainer videos every week!
How to Store NFTs in 2023 (3 Most Secure Ways Explained)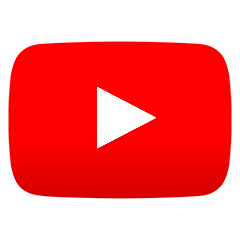 However, the third largest crypto exchange assured its customers that the company will recover all its funds, expressing faith in the procedure laid by the FDIC to help the bank depositors recover their funds.
As of the close of business Friday, March 10th, Coinbase had an approximately $240m balance in corporate cash at Signature. As stated by the FDIC, we expect to fully recover these funds.
Paxos, a New York-based crypto and blockchain provider, also said in a tweet that it had a deposit worth $250 million with the Signature Bank at the time of its closure. The company further noted that it has private insurance that covers part of the funds that will not be covered by the standard FDIC insurance.
Paxos currently holds $250M at Signature Bank and holds private deposit insurance well in excess of our cash balance and FDIC per-account limits.
Paxos also expressed confidence in the government's plan to protect the customers of the fallen bank and help all depositors access their money.
The insolvent crypto lender Celsius has also declared through its Official Committee of Unsecured Creditors that Signature Bank retained some of its funds. However, the committee did not specify the exact amount.
Today the US government announced the closure of Signature Bank where Celsius held some of its funds. All depositors will be made whole, per US Gov. Celsius and the UCC are evaluating the situation and will provide further updates.
The crypto-focused Signature Bank was closed on March 12th by New York regulators for posing systemic risk. Many crypto-related firms worked with the bank prior to its shutdown. The New York regulators appointed the FDI to take control of the bank's activities and protect the depositors.
---