After adopting Bitcoin as legal tender, CAR gives the green light to launch its own legal crypto investment hub.
On May 24, the Central African Republic (CAR) announced that it would launch an official cryptocurrency hub named "Sango", the first crypto initiative in the country.
The news comes after the National Assembly unanimously provided Bitcoin (BTC) legal tender status, as stated in a tweet by the President of CAR Faustin-Archange Touadéra:

Did you know?
Want to get smarter & wealthier with crypto?
Subscribe - We publish new crypto explainer videos every week!
What is Solana in Crypto? (Beginner-Friendly Animation)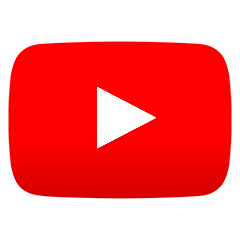 Touadéra has also said that the traditional economy is no longer a viable solution. He continued and added that such bureaucracy prohibits the country from staying competitive when compared to other countries in the world. With "Sango", Touadéra hopes to make crypto available to everyone while at the same time establishing the idea that such currency and its benefits are an effective way to boost the country's economic growth.
"The construction of the first legal crypto hub in the heart of Africa will improve crypto experience by taking Bitcoin adoption to the next level, potentially bringing the most unconventional space in the world."
According to the official statement, the President believes that the essential way to reshape the country's future is through innovative technologies such as the newly established crypto hub and Bitcoin. "Sango can usher in a new economic era with enormous potential, which neither Africa nor the rest of the world have imagined," he added.
Moreover, "Sango" was created by the National Assembly and is endorsed by the Central African Republic president and the government. As of now, it is still not clear how and when the country will implement such an idea. However, the initiative that is set to launch at any time has its own website where prospective shareholders can join the waiting list.
On top of that, in April, CAR became the first African country and second in the whole world state following El Salvador to accept Bitcoin (BTC) as an official currency. However, COBAC warned CAR that it is illegal to convert, hedge, or settle crypto-related operations using CFA Francs.
Interestingly enough, crypto experts do not support the integration of Bitcoin into CAR's economy due to the country's low internet use and unreliable electricity.
Currently, the price of Bitcoin (BTC) sits at $29,825.91, with a 1.48% increase over the last 24 hours.
---