After the bill is signed by the president, Brazilians will be able to use their crypto to pay for goods and services.
Brazil's Chamber of Deputies, a federal legislative body and the lower house of the National Congress of Brazil, has approved a law legalizing the use of cryptocurrencies to pay for goods and services.
According to bill 4401/21 (former PL 2303/15), the approval doesn't make Bitcoin (BTC) or other cryptocurrencies legal tenders of the country but allows citizens to use them as "digital representations of value" for payments and investments.

Did you know?
Want to get smarter & wealthier with crypto?
Subscribe - We publish new crypto explainer videos every week!
How to Make Passive Money with NFT? (Explained!)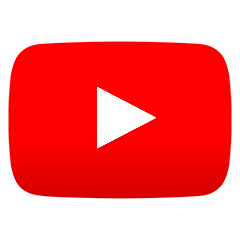 In April, the bill was approved by the upper house of the National Congress, The Federal Senate of Brazil. Now, the bill awaits the signature of President Jair Bolsonaro, which would allow it to become law.
It is worth noting that the government gives crypto-related companies 180 days to adapt to new changes before the law is enforced.
Apart from legalizing crypto as means of payment, the bill also presents rules for crypto exchanges. Moreover, it overviews guidelines for providing crypto custody services and administration of cryptocurrencies by third parties.
On top of that, after fully legalizing the law, Brazilian authorities, especially the president and ministers, will be working on assigning the governmental body, office, or institution to supervise the industry.
It is assumed that Bitcoin (BTC) and other digital assets used for payments will be supervised by the Central Bank of Brazil (BCB). On the other hand, crypto markets are expected to be managed by The Securities and Exchange Commission of Brazil.
It is reported that to fully legalize the matter and ensure fairness and success of legalization, BCB, The Securities and Exchange Commission of Brazil, and the Federal Tax Authority will be working hand in hand with government entities.
The news was celebrated by Seychelles-based cryptocurrency exchange OKX, which shared a tweet:
Based on the data shared by triple A, around 16 million or 7.8% of Brazilians own cryptocurrencies.
---