Brazil and Argentina are taking steps to increase economic integration between the two countries, including the development of a common currency.
Brazilian President Luiz Inacio Lula da Silva and Argentine leader Alberto Fernandez announced their plans in a joint article published on the Argentine website.
In the article, the leaders state their intention to "overcome the barriers to our exchanges, simplify and modernize the rules as well as encourage the use of local currencies."

Did you know?
Want to get smarter & wealthier with crypto?
Subscribe - We publish new crypto explainer videos every week!
How to Get Free Crypto? (Explained with Animations)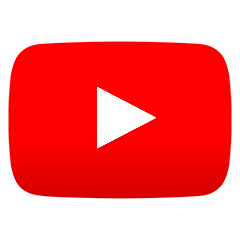 They also announced plans to "advance discussions on a common South American currency that can be used for both financial and commercial flows, reducing costs operations and our external vulnerability."
According to the Financial Times, the neighboring nations announced this week that they are starting preparatory work on a common currency.
As soon as the news broke, the announcement was met with a large number of reactions from the crypto community. Particularly one of the reactions was tweeted by Coinbase CEO Brian Armstrong.
Armstrong suggested that instead of developing a common currency, both countries should consider making Bitcoin (BTC) a legal tender, following El Salvador.
The idea of a common currency was first raised in an article written last year by Fernando Haddad and Gabriel Galipolo, who are now Brazil's finance minister and executive secretary, respectively. The same idea was also mentioned by Lula during his campaign for the presidency.
The leaders also emphasized the importance of strengthening the Mercosur trade bloc, which includes Argentina, Brazil, Paraguay and Uruguay. The trade bloc has been neglected in recent years, according to Brazilian Finance Minister Haddad.
The new currency, suggested to be called the "sur" (south), is intended to boost regional trade and reduce reliance on the US dollar. The initiative will be discussed at a summit in Buenos Aires and will initially start as a bilateral project but may later invite other Latin American nations.
---