A blockchain-based NFT game, Blockchain Cuties Universe (BCU), is expanding. Specifically, BCU is reaching for the sixth blockchain in its ecosystem - HECO. This network was chosen due to its friendliness to game development.
With this expansion, BCU offers both new and old gamers an exclusive chance to explore its universe. Blockchain Universe Cuties is holding a unique presale of HECO-specific NFTs, to celebrate the launch.
Every time that BCU adds a new blockchain to its ecosystem, a new land is created within the game, and new heroes are issued. The theme of HECO is that of fantasy, and the heroes reflect that rather well, too. These characters can be used for collectible purposes, and can also serve as powerful characters within the Blockchain Cuties Universe.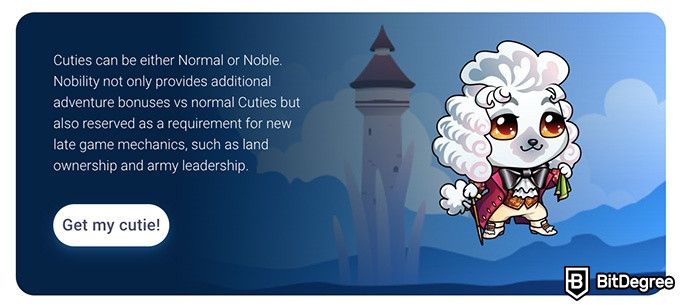 On top of a new land to explore, and new heroes to collect, BCU also aims to transfer its governance token - BCUG - to the HECO chain. This would improve transaction speeds and general user experience.
You may check the NFTs out for yourself on a specific, presale-dedicated page.
What is Blockchain Cuties Universe?
BCU is a collectible-powered NFT game based on six different blockchains - Ethereum, EOS, TRON, Polygon, Neo, and now - HECO. The game is played with the help of different collectible pets that come in the form of non-fungible tokens.
In addition to the game itself, there are two separate markets to explore within BCU - one for character (hero) NFTs, and another one for in-game items. Players are able to venture to the different lands located in BCU, craft items, trade other players, and so on.
This is a third party-distributed Press Release, BitDegree is not responsible for any content or related materials, the advertising, promotion, accuracy, quality, products or services on this page. Before making any decisions or taking any actions, readers are advised to do their own research, first. BitDegree is not liable nor responsible for any direct or indirect loss or damage related directly or indirectly to the use of any products, services or content in the Press Release.
---