Despite several ups and downs in the crypto ecosystem, a number of investors plan to purchase crypto in 2023.
Blockchain.com, a cryptocurrency financial services company offering crypto wallet services, has conducted a survey dubbed 'Crypto Confidence: A Survey on Investor Sentiment."
According to the survey's report shared on December 22nd, the poll regarding various crypto-related questions was completed by more than 40,000 respondents between November 28th and December 9th.

Did you know?
Want to get smarter & wealthier with crypto?
Subscribe - We publish new crypto explainer videos every week!
Non-custodial Wallet: Why Do You Need It Right NOW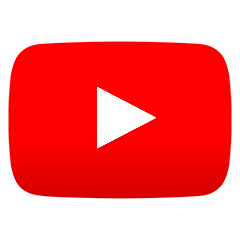 It can be assumed that Blockchain.com's survey can paint an accurate picture of the community's stance on crypto, as it is one of the world's largest crypto websites in terms of traffic.
The company noted that the survey was mostly answered by investors from Nigeria, the United States, the United Kingdom, Ghana and Germany.
Overall, around 41% of respondents have purchased crypto, like Bitcoin (BTC) or Ethereum (ETH), in 2022. Nevertheless, out of 40,000 respondents, almost 40% (around 16,000) are planning to purchase crypto in 2023.
The survey revealed a relatively large interest in spreading awareness about crypto, as around 40% of respondents plan to discuss crypto with their relatives at the holiday table.
Of all the respondents, Ghanaians seemed to be the most optimistic and excited to fill their crypto wallets. According to the report, 60% of Ghanaians plan to purchase crypto in 2023, while 44% made crypto investments this year. Nevertheless, 46% of Ghanaians plan to talk about crypto during the holidays.
Brazilians were split in the middle, with 50% of respondents planning to purchase crypto next year. The residents of the largest country in South America could be intrigued to buy crypto, as on December 21st, President Jair Bolsonaro signed the country's crypto bill into law. The new law allows citizens to use crypto as a payment method.
Europeans were significantly more sceptical about crypto than respondents living in Africa or the Americas. The survey revealed that only 30% of Italians and Germans were planning to purchase crypto in 2023.