One of the high-ranking people at the scandal-ridden cryptocurrency exchange has admitted to purposely not establishing a proper anti-money laundering (AML) system.
With millions of dollars worth of cryptocurrencies flowing through digital asset exchanges, owners are legally obliged to ensure that proper safety measures are installed to prevent financial crime.
Based on a report by the Department of Justice (DoJ), on March 9th, one of the three founders of the Seychelles-based cryptocurrency exchange BitMEX Samuel Reed has pleaded guilty and was charged for purposely not establishing a proper AML system, which falls under violations of the Bank Secrecy Act.

Did you know?
Want to get smarter & wealthier with crypto?
Subscribe - We publish new crypto explainer videos every week!
What is Polygon in Crypto? (Animated Explainer)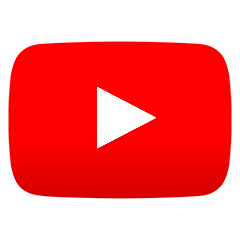 Just like his previous colleagues Benjamin Delo and Arthur Hayes, Reed, who was the Chief Technology Officer at BitMEX, has settled to pay $10 million. However, due to the violations of the Bank Secrecy Act, he might face 5 years in jail if the judge rules in favor of the decision.
Damian Williams, who is the US Attorney for the Southern District of New York, spoke on the conviction of the founders of BitMEX, stating:
"Samuel Reed has now joined his co-founders, Arthur Hayes and Benjamin Delo, in admitting that they caused BitMEX to commit criminal violations of the anti-money laundering laws that govern financial institutions operating in the United States. As today's guilty plea reflects, this Office will not permit cryptocurrency exchanges to operate as a shadow financial system that enables criminal actors to move their illicit proceeds without detection…"
According to the publication, Samuel Reed was in charge of maintaining the anti-money laundering requirements at BitMEX. Back in 2018, Reed was notified about a possibility that cybercriminals have used his crypto exchange to launder money from a recent hack.
However, none of the founders have done anything to resolve this issue, nor have they issued any reports to the authorities about the potential violation. The platform was supposedly vulnerable to money laundering activity during the period from 2015 to 2020.
While BitMEX was based in Seychelles, East Africa, the crypto exchange was operating strictly in the United States. Reed claimed that he "did not serve U.S. customers" as there were restrictions for US citizens in place. However, that was quickly debunked as these "controls" were simply not effective, and United States residents were still able to access BitMEX.
At the end of February, the two other founders Arthur Hayes and Benjamin Delo were ordered to pay $10 million separately for their roles in the BitMEX case.
---