PEPE and MEME now account for a majority of the 8,500 tokens minted using the BRC-20 token standard.
Bitcoin's BRC-20 token standard is becoming a hot spot for meme tokens, following the recent surge in popularity of Pepe (PEPE) memecoin.
Inspired by Ethereum's ERC-20 standard, the experimental BRC-20 token standard operates on the Bitcoin (BTC) blockchain and permits programmers to generate and transfer fungible tokens using the Ordinals protocol.

Did you know?
Want to get smarter & wealthier with crypto?
Subscribe - We publish new crypto explainer videos every week!
What is a Crypto Airdrop & How to Get FREE Coins? (Animated)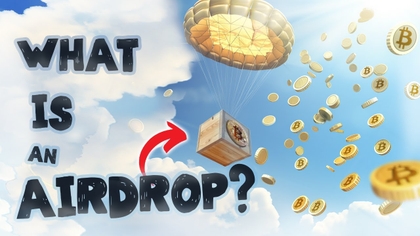 Despite similarities, BRC-20 differs from ERC-20 as it doesn't rely on smart contracts and requires a Bitcoin wallet for minting and trading tokens.
An anonymous on-chain analyst named Domo created the BRC-20 token standard in early March to enable fungible tokens to be issued and transferred on the Bitcoin blockchain.
Over the past month, the market cap of BRC-20 tokens skyrocketed, reaching $120 million, which represents a staggering 600% increase in just one week.
BRC-20 tokens, predominantly memecoins like PEPE and Memetic (MEME), now account for a majority of the 8,500 tokens minted using this standard.
The BRC-20 token hype has outpaced the original number of Bitcoin transactions on the blockchain. Between April 29th and May 2nd, BRC-20 transactions accounted for over 50% of activity, surpassing standard BTC transactions.
On May 1st, the BRC-20 token volume peaked at 366,000 transactions, contributing to 2.36 million transactions on the network. During that time, not only BRC-20 transaction volumes have increased, transaction fees have also soared significantly. Since late April, an additional 109.7 BTC in transaction fees has been generated for miners.
The memecoin hype, previously a significant talking point on the Ethereum blockchain, has now spread to the Bitcoin blockchain with the rise of the BRC-20 standard. This frenzy has also contributed to a substantial increase in Ethereum network gas fees.
---