The Nigerian central bank's plans to limit withdrawals seem to have helped to boost crypto adoption.
Bitcoin (BTC) price in Nigeria has reached unprecedented heights after the central bank of Nigeria limited cash withdrawals.
According to the Nigerian crypto exchange NairaEX, at the time of writing, Bitcoin (BTC) is currently worth around 17.9 million Naira, approximately $39,000.

Did you know?
Want to get smarter & wealthier with crypto?
Subscribe - We publish new crypto explainer videos every week!
How to Buy Crypto SAFELY With a Credit Card (Animated)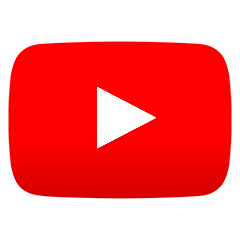 Therefore, it appears that, in Nigeria, Bitcoin is selling for a 60% premium as the demand continues to increase. At the time of writing, BTC retails for $23,789.
It can be assumed that the increased demand for BTC in Nigeria is the result of recently applied ATM withdrawal limits. With the new regulations, the Central Bank of Nigeria aims to boost crypto adoption and slowly move Nigeria towards becoming a cashless society.
At the beginning of December, the Central Bank of Nigeria unveiled its plans to limit cash withdrawals. These regulations came into force on January 9th.
Since then, Nigerians have been able to withdraw up to 20,000 Naira per day (worth around $44) using automated teller machines (ATMs). Overall, per week, Nigerians can withdraw up to 100,000 NGN (around $218).
Days after the new regulations came into effect, Nigeria also launched a new set of banknotes. With the launch, the Nigerian central bank aims to fight against inflation and money laundering. The Central Bank of Nigeria allowed citizens to change their higher denomination banknotes into the new bills until January 24th.
However, many Nigerians claimed that the timeframe is too short due to the long queues at the banks. Reacting to the complaints, the Central Bank of Nigeria extended the deadline to February 10th.
The increased price of Bitcoin (BTC) is not the only sign of Nigerians being interested and keen to adopt cryptocurrency. According to Google Trends, Nigeria has become the leading country for "Buy Bitcoin" web searches.