One of the projects will focus on elucidating "market capitalizations, economic activity, and risks to financial stability."
On June 17, the Bank for International Settlements (BIS) Innovation Hub announced that it would be rolling out a new set of projects, including a cryptocurrency market intelligence platform, security for retail central bank digital currency's (CBDC's) privacy, and climate-related disclosures.
According to the official statement, the initiative will focus on exploring various centers of traditional and crypto-related payments. The new projects were reportedly launched due to the massive fall of a number of decentralized finance (DeFi) lending platforms, as well as stablecoin-related initiatives.

Did you know?
Want to get smarter & wealthier with crypto?
Subscribe - We publish new crypto explainer videos every week!
What is an Automated Market Maker in Crypto? (Animated)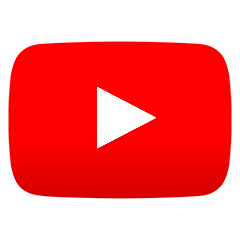 The press release highlighted that the project seeks to build an open-source market intelligence platform, fired up under the Eurosystem Centre initiative, in order to "shed light on market capitalizations, economic activity, and risks to financial stability."
Furthermore, the BIS Innovation Hub's Hong Kong Centre will commence the development of a new prototype for the second phase of its green finance project dubbed Genesis. In collaboration with the United Nations Framework Convention on Climate Change (UNFCCC), in this phase, smart contracts and blockchain will be utilized in several areas:
"Technologies will be used for the tracking, delivery and transfer of so-called digitised Mitigation Outcome Interests - de facto carbon credits recognised under national verification mechanisms compliant with the Paris Agreement - attached to a bond."
The BIS will also be expanding "its portfolio in the areas of green finance and supervisory and regulatory technology." On top of that, it also mentioned that quantum computers are able to break the cryptography used by central banks without putting much effort. Thus, the project will emphasize the testing of potential cryptographic solutions, as well as utilization cases in different payment systems.
In other news, last week, Ukraine announced that it would be joining the European Blockchain Partnership (EBP) as an observer. With such an initiative, Ukraine seeks to extend its network of interstate blockchain-related partnerships with other countries.
---