The crypto blogger claimed that bids are "for the most part, abandoned."
Tiffany Fong, an American crypto YouTuber and blogger, leaked a list of companies that have allegedly placed bids for Celsius Network crypto assets.
According to the blog post shared on January 26th, five companies were bidding for Celsius assets, including Binance, Bank To The Future, Galaxy Digital, Novawulf, and Cumberland DRW.

Did you know?
Want to get smarter & wealthier with crypto?
Subscribe - We publish new crypto explainer videos every week!
What is Polygon in Crypto? (Animated Explainer)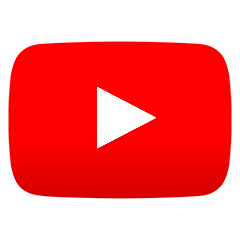 In her blog post, Fong claimed that she received information on December 20th, 2022 but was not planning to leak it, as she didn't want to disrupt "the bidding procedures or negatively <impact> customer recoveries." When commenting on what made Fong change her mind, the YouTuber noted:
However, in yesterday's Celsius Network court hearing (1/24/23), Kirkland & Ellis attorney Ross M. Kwasteniet proclaimed the bids "have not been compelling.
Tiffany Fong highlighted that companies submitted their proposals in November 2022. However, at this point in time, bids are "for the most part, abandoned."
Fong's blog post revealed that crypto exchange Binance was allegedly offering $15 million for Celsius Network crypto assets. In the offer, Binance stated that $12 million would be going to Celsius estate, while $3 million would be "distributed to migrated users on a pro rata basis."
With the offer, Binance allegedly aimed to "acquire and transfer all liquid and certain illiquid crypto at fair market value to Binance's platform."
Online investment platform Bank To The Future noted that under its management, all liquid crypto assets and collateral would be returned "to creditors pro rata through custody accounts."
In a tweet shared on January 26th, Bank To The Future CEO Simon Dixon confirmed that the company submitted an offer and that the information shared by Tiffany Fong was accurate.
On the other hand, investment management firm Galaxy Digital offered to acquire all "illiquid and staked ETH assets." Galaxy Digital was ready to pay around $67 million.
Novawulf's transaction structure summary noted that the company offered to "transfer substantially all assets to SEC-compliant NewCo." Lastly, crypto trading firm Cumberland wanted to "purchase certain tokens and portfolio of alternative investments," with a total consideration of $1.8 billion.