Key Takeaways
Ordinals (ORDI), a token collection on the Bitcoin blockchain, has seen its price increase sharply after being listed on Binance.
Binance supports ORDI trading paired with USDT, BTC, and the Turkish lira.
The BRC-20 token framework marks a significant advancement for Bitcoin, with a current market capitalization of $1.34 billion and growing support from wallet providers.
The crypto community is abuzz as BRC-20 tokens, also known as Ordinals, have seen a remarkable increase in market price following their recent listing on the leading cryptocurrency exchange Binance.
The latest sensation in the crypto space, Ordinals, which are tokens minted on the Bitcoin blockchain, leaped by 40.8% to a value of $10.19 in just 24 hours after being listed on Binance.

Did you know?
Want to get smarter & wealthier with crypto?
Subscribe - We publish new crypto explainer videos every week!
Crypto Research Fundamentals: How to DYOR (Animated Explainer)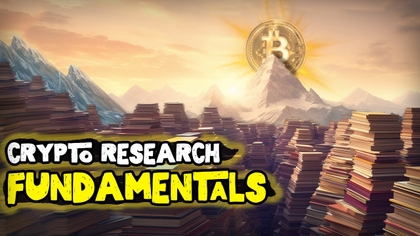 Binance has added trading support for Ordinals (ORDI) against popular currencies, including Tether (USDT), Bitcoin (BTC), and the Turkish lira, opening up new avenues for crypto trading.
Binance has highlighted its support for innovative crypto projects by not charging any listing fees for ORDI. Traders are keenly anticipating the withdrawal opening on November 8th. As an early bird incentive, the first 1,000 users to deposit at least 72 ORDI will be rewarded with a 50 USDT trading rebate voucher.
The ORDI token is part of a broader innovation within the Bitcoin ecosystem, known as Bitcoin Ordinals. This technology assigns a distinct number to each satoshi, the smallest Bitcoin unit, enabling unique digital assets to be created and tracked on the blockchain. This concept, pioneered by Web3 developer Rodarmor in January, has quickly gained popularity, marking a significant technological leap for the Bitcoin blockchain.
Support for BRC-20 tokens is rapidly growing, with self-custody wallet providers like BitKeep, now known as Bitget Wallet, offering deposit and withdrawal services for these tokens since June. The burgeoning market cap of BRC-20 tokens, which currently stands at $1.34 billion, is a clear indicator of their rising prominence in the crypto world.
The integration of Ordinals into Binance's trading ecosystem has catalyzed a sharp uptick in their valuation, spotlighting the potential of Bitcoin's technological advancements and the crypto market's enthusiastic response to the burgeoning BRC-20 token sector.
---