Binance gets listed in yet another lawsuit, this time linked to bankrupt FTX.
Binance, one of the leading cryptocurrency exchanges, is now facing a class-action lawsuit over claims that it deliberately sought to weaken its competitor FTX.
Filed in the District Court of Northern California on October 2nd, the suit alleges that actions taken by Binance CEO Changpeng Zhao contributed to the rapid collapse of FTX.

Did you know?
Want to get smarter & wealthier with crypto?
Subscribe - We publish new crypto explainer videos every week!
What is a Crypto Mining Rig? Is it Worth it? (EASILY Explained)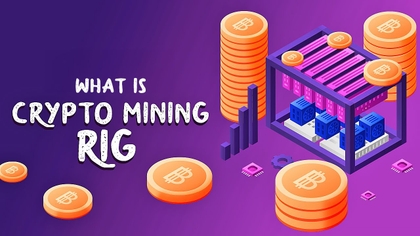 The plaintiff in the case, California resident Nir Lahav, claims that Zhao's social media activity had a damaging effect on FTX.
Specifically, Zhao posted tweets right before FTX's failure around early November, announcing Binance's decision to liquidate its holdings in the FTX utility token (FTT). The lawsuit estimates that Binance held up to 5% of all FTT tokens.
The situation intensified when Zhao tweeted that Binance intended to acquire FTX, only to retract that statement a day later. The lawsuit argues that this public back-and-forth on social media platforms was calculated to harm FTX, resulting in its ultimate downfall.
Zhao publicly disseminated this information <on the withdrawal of the acquisition offer> on Twitter and other social media platforms to hurt FTX Entities that ultimately lead to a rushed and unprecedented collapse of FTX Entities.
The lawsuit also critiques the Securities and Exchange Commission's crypto policies and references the Supreme Court's Howey and Reves decisions. It alleges that Zhao's November 6th tweet about liquidating FTT was misleading and aimed to cause FTT's market price to plummet.
According to the lawsuit, this drastic drop in FTT value sent FTX into bankruptcy without allowing its board or executives to stabilize the situation. When analyzing the situation, the lawsuit cited Zhao's words:
We are not against anyone. But we won't support people who lobby against other industry players behind their backs.
The lawsuit's plaintiff interpreted Zhoa's statement as veiled opposition to FTX CEO Sam Bankman-Fried's regulatory efforts. The suit claims that Zhao's acquisition proposal was not in good faith and directly led to FTX's failure.
As Binance and FTX both currently face SEC actions, this lawsuit adds another layer of complexity to the already turbulent crypto landscape. While Zhao has denied allegations of anti-competitive behavior, the legal battle will continue to fuel debates within the crypto community. The case against FTX CEO Bankman-Fried is set to begin on October 4th in New York, adding yet another twist to this unfolding drama.
---