Binance admitted a crucial mistake that violates the company's guidelines.
Binance, a crypto exchange platform, acknowledged that it mistakenly keeps collateral for some of the tokens. Collaterals are issued in the same wallet as exchange customer funds.
This is a significant violation of the company's own guidelines, which specify that such collateral should be kept separate from customer assets.

Did you know?
Want to get smarter & wealthier with crypto?
Subscribe - We publish new crypto explainer videos every week!
What is a Rug Pull in Crypto? (Meaning + Examples)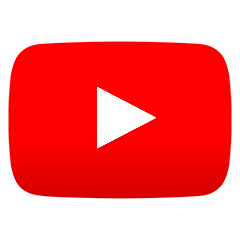 Reserves for almost half of the 94 coins that Binance issues, known as Binance-peg tokens or "B-Tokens," are currently stored in a single wallet called "Binance 8." This wallet also holds customer assets, according to listings visible on its website on Monday.
Binance 8 wallet contains significantly more tokens in reserve than would be required for the number of B-Tokens that Binance has issued. This indicates that collateral is mixed with customers' coins rather than being stored separately.
According to a Bloomberg report, a Binance spokesperson stated:
Binance 8' is an exchange cold wallet. Collateral assets have previously been moved into this wallet in error and referenced accordingly on the B-Token Proof of Collateral page.
The spokesperson also reassured that all user assets held with the exchange have been and continue to be backed 1:1, despite "historical operational oversights."
This incident raises concerns about the transparency and credibility of the platform, especially in light of the recent FTX scandal.
The Bahamas-based exchange allegedly allowed its sister trading firm unfettered access to customer assets to fuel its own bets, leading to a crisis of confidence in exchanges and calls for more transparency from customers.
It is worth noting that Binance mints billions of dollars worth of its own versions of third-party tokens like Ethereum (ETH), USD Coin (USDC), and Tether (USDT) to make them usable on other blockchains, such as the platform's own BNB Smart Chain and BNB Beacon Chain.
These B-Tokens are supposed to be backed one-to-one by locked reserves of the coins they're based on. Reserves should be stored in dedicated wallets to keep them separate from customer and exchange funds, according to processes posted on Binance's website.
Binance did not specify when the issue was identified or how long the collateral has been mixed with customer funds. It is unclear how this will affect the platform's reputation and the trust of its customers.
---