Blockchain lending entity Figure is reportedly considering joining FTX's crypto exchange revival proceedings.
FTX, the cryptocurrency exchange that filed for bankruptcy in November, is now in early talks to reinvent itself, as revealed by The Wall Street Journal in a June 28th report.
John Ray, the head of FTX's restructuring initiative, stated that the company is actively inviting potential partners for the relaunch of the FTX.com platform.

Did you know?
Want to get smarter & wealthier with crypto?
Subscribe - We publish new crypto explainer videos every week!
5 Best Crypto Portfolio Diversification Strategies (Animated Explanation)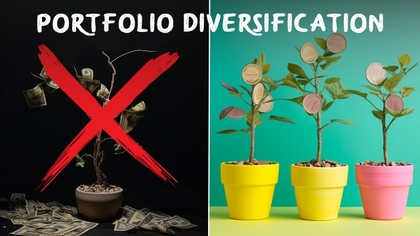 The Wall Street Journal report reveals that FTX has initiated dialogue with prospective investors about funding the envisaged relaunch, and blockchain lending entity Figure has shown interest in the proceedings.
John Ray and the rest of the FTX team view this overhaul as the most effective strategy to ensure the repayment to creditors in the best possible manner. Investors interested in participating have until the end of the week to submit Letters of Intent outlining their terms and conditions.
Interestingly, it's suggested that the existing creditors of FTX might be offered an equity stake in the revamped crypto exchange, among other compensation forms. As for the new identity, it's anticipated that the crypto exchange will not retain any derivatives of its original name, "FTX," and will opt for a completely new title.
FTX's legal representatives, in April, had stated that the company expects to launch the new crypto exchange by the second quarter of 2024. However, the revival is not a simple task, as an earlier report from June 26th revealed that FTX still faces an approximately $2 billion deficit in its accounts.
Adding to the complexity of recovering these lost funds is the purported misuse of customer assets by FTX's leadership. Daniel Friedberg, FTX's former regulatory officer, who reportedly appeared as an unidentified party in many legal proceedings, is being sued by FTX. The suit, filed on June 27th, alleges that Friedberg paid "hush money" to quiet potential whistleblowers and approved several fraudulent transactions and loans.
The path to a full recovery remains complex for FTX, with obstacles such as lawsuits and a significant financial deficit yet to be overcome. However, the news of potential investors and a transformation plan offers a glimmer of hope for creditors and loyal users. As the crypto world eagerly awaits more updates, the prospect of a completely new and revitalized platform is a promising start for FTX.
---