Multichain dApp protocol Astar (was known as Plasm) has raised $22 million in the latest strategic fundraise.
Furthermore, they also revealed that the funds will be used to hire the best leading engineers to execute ecosystem projects and implement WASM (binary construction format for a stack-based virtual machine), and EVM (the software platform for developers to create decentralized applications on Ethereum).
Other investors in the round were Animal Ventures, Alchemy Ventures, Crypto.com Capital, GSR, Digital Finance Group, Injective Protocol, and Scytale Ventures, among others.

Did you know?
Want to get smarter & wealthier with crypto?
Subscribe - We publish new crypto explainer videos every week!
How to Pick the Right DeFi dApp? (Dos and Don'ts Explained)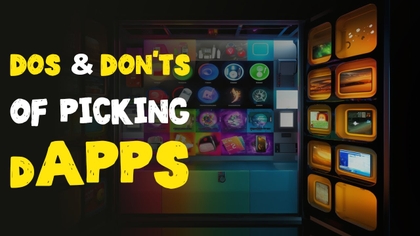 At this time, Astar is trying to become one of the first protocols to support two virtual machines (The Ethereum Virtual Machine and WebAssembly), on its Polkadot parachain. The platform will transition to WASM despite the fact that EVM is currently active. To be fair, they are pushing the WASP integration.
Moreover, Astar holds up several EVM and non-EVM layer-1 bridges, since it's a multichain protocol. Cosmos bridge is being developed, nonetheless, two Ethereum bridges are currently live.
Parachains on Polkadot have been developed for five years, and only then, they marked a success for cross-chain tech. Additionally, parachains are individual blockchains working together through the Polkadot ecosystem.
The founder of Astar Network, Sota Watanabe, said a few things regarding the impact of two virtual machines on a single Polkadot parachain:
Interoperability is not only a buzzword but also a reality in the Polkadot ecosystem by connecting all parachains with different virtual machines together with XCM. Astar will be the only parachain supporting both virtual machines and at the same time also make them interoperable with each other.
Worth mentioning that Polkadot's main relay chain does not support smart contracts, nonetheless, Astar provides support for those who develop them.
---