Caroline Ellison claims a single tweet may have tipped the scale for FTX.
Caroline Ellison, who testified in the ongoing criminal trial of FTX founder Sam "SBF" Bankman-Fried, stated that a tweet from CZ played a significant role in FTX's financial collapse.
In her testimony during the trial that started on October 3, Ellison highlighted a tweet posted by CZ on November 6, 2022, where he disclosed Binance's decision to liquidate its FTT (FTX Token) holdings "due to recent revelations that have come to light."

Did you know?
Want to get smarter & wealthier with crypto?
Subscribe - We publish new crypto explainer videos every week!
What is a Crypto Mining Rig? Is it Worth it? (EASILY Explained)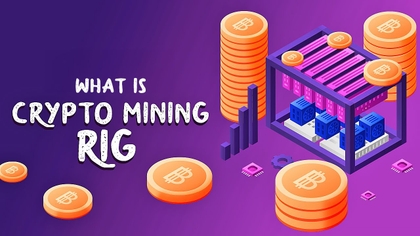 Ellison alleges that this specific tweet ignited a sequence of events, leading retail investors to withdraw their funds from FTX, which in turn caused the crypto exchange to suspend withdrawals and eventually file for bankruptcy on November 11.
However, Ellison quickly noted that CZ's tweet was not the sole cause of the crisis. She pinpointed the central issue as Alameda Research borrowing a staggering $10 billion from FTX that couldn't be repaid. Her testimony dates back to October 10, when she first took the stand and revealed that Bankman-Fried had directed her to withdraw billions from FTX without informing its users.
Back in December, Zhao counter-accused Ellison, claiming that her social media activity, in which Alameda offered to purchase Binance's liquidated FTT holdings, was the trigger for the token sell-off.
In her testimony, Ellison also divulged other facets of the case, such as Bankman-Fried's ambitions to run for the US presidency and his exploration of financial backing from Saudi Crown Prince Mohammed bin Salman.
During cross-examination by defense attorney Mark Cohen, the focus shifted towards Bankman-Fried's awareness of Alameda's operational intricacies. Assistant US Attorney Danielle Sassoon labeled Ellison's claim that Bankman-Fried might have been uninformed about the risk to FTX customer funds as "vague."
Caroline Ellison cooperated with US authorities as part of a plea deal, making her one of the first insiders from FTX and Alameda to plead guilty.
As the trial continues to unfold, the statements by Caroline Ellison add another layer of complexity to a case that has captured the attention of the cryptocurrency community. With major players like Binance's CZ and Alameda's former CEO involved, the repercussions of the trial could have a widespread impact on the crypto industry at large.
---