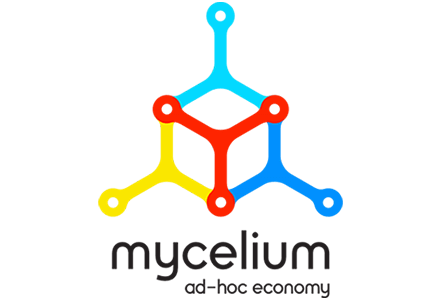 Picking a Bitcoin wallet can be a tough challenge - there are so many different wallets in the market that picking a single one might seem almost impossible. Today, however, I would like to make that process simpler for you by providing a MyCelium wallet review.
Why MyCelium? Well, that is the question I'll try to answer in this guide. We'll talk about the wallet's inception and the origins of the company behind it, MyCelium wallet fees and cover some of the best MyCelium's features as well as discover its worst cons.
At the very end, when everything is said and set in stone (or pixels; depends on where you're reading this from), we'll decide if this wallet is a worthy contender for consideration when it comes to crypto wallets.
Pros
Reliable
Open source
Fast and fluid connections
Variety of accounts
Cons
No desktop version
Can be difficult to navigate
Getting to Know MyCelium
MyCelium, as a company, was created back in 2008. It was conceived by a team of tech-savvy people who were mostly hardware engineers. The original purpose of the company was to develop a mesh networking project.
After the release of Bitcoin back in 2009, though, things changed: the company took a deep interest in the blockchain technology, and they immediately recognized Bitcoin as a promising concept. With time, they learned more and more about new technology.
To date, MyCelium has launched three Bitcoin-related projects - this just goes to show how much they believe in this cryptocurrency.
The projects in question are the MyCelium Wallet, Entropy and Gear.
Now that you know a little bit about the company, let's check out the wallet itself.
Latest Ledger Nano X Coupon Found:
GET MORE, SAVE 10%
Ledger Holiday Sale
Holidays are all about sharing! Get top-tier security for you & your loved ones with this 10% Ledger Holiday discount on family packs.
Expiration date : 12/12/2023
3,947 People Used
Only 53 Left
MyCelium Wallet Review
Let's start this MyCelium wallet review from the beginning and talk about the inception of the wallet.
Inception
Probably one of the company's most ambitious projects - the MyCelium Bitcoin wallet - was conceived to create an all-around functional, yet easy to use Bitcoin wallet.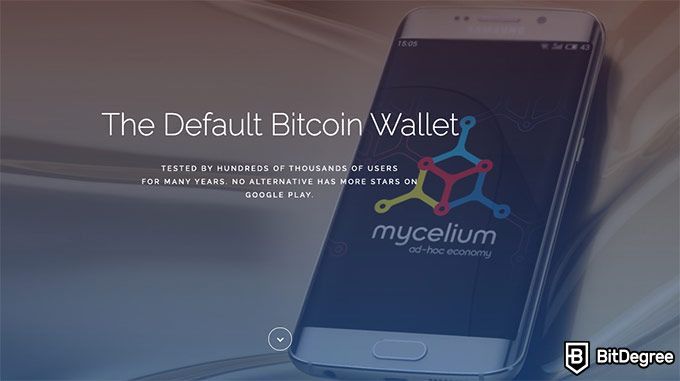 The team behind the wallet was certainly in a great position - the fact that they had already built and established their company a year before Bitcoin's release gave them a strategic advantage. Throughout the years they also could grow and evolve together with the crypto-coin in question - this gave MyCelium the advantage of being able to keep up with the trends in an ever-growing competitive environment.
Latest Deal Active Right Now:
$300 + 40 DOGE BONUS
Huobi Black Friday Limited-Time Period
Huobi Black Friday & Cyber Monday 2023 period offers great bonus for new users - sign up & earn up to $300 + 40 DOGE bonus!
Expiration date : 12/12/2023
3,817 People Used
Only 31 Left
Wallet Features
The MyCelium wallet is advertised to be one of the best Bitcoin wallets out there - even though the creators might not say that in those words, the list of the available features that the wallet offers is truly impressive. Let's jump into this MyCelium review and find out why.
To begin with, it is probably worth mentioning that the MyCelium wallet is specifically designed for Bitcoin - the wallet cannot hold any other cryptocurrency as of yet.
Additionally, the wallet is designed as a mobile app for both Android and iOS - desktop users, unfortunately, are going to have to be disappointed. From the very beginning, though, the MyCelium Bitcoin wallet was designed to be both functional AND mobile - while phones suit this description, desktop computers are a different story.
I've noticed that some MyCelium wallet reviews found online don't emphasize this enough, but the wallet is also compatible with Trezor and Ledger - that means that you can have this wallet even if you're using an offline Bitcoin storage device!

When it comes to the wallet's features themselves, there are three notable groups worth talking about - the marketplace, the accounts, and integration.
The marketplace is integrated into the MyCelium Bitcoin wallet itself. This means that when you want to make a transaction (whether it be to buy or sell something), there's no need to transfer the Bitcoin or fiat currencies from your wallet to the marketplace. This adds extra security to the entire process.
It is also quite obvious that MyCelium is very concerned with privacy and anonymity - the company encrypts all of your data from chats and transactions.
MyCelium guarantees maximum discreetness by stating that the only information that they receive from your chats is timestamps and encrypted text. When it comes to transactions, MyCelium sees only the general information - Bitcoin address, location, nickname, trading history, etc.
ELECTRUM
MYCELIUM

Windows Software
MacOS Software
Linux Software
Android App
iOS App

Android App
iOS App


What kind of actions you can carry out via certain cryptocurrency wallet

Send
Receive

Send
Receive


Whether or not the users can control the transaction fees according to their personal needs.

What kind of additional features does each cyrpto wallet offer.

N/A

Wallet intergrations


Is the crypto wallet open source or closed source.

Open-Source
Open-Source

How helpful and responsive is each cryptocurrency wallet's customer support.

See TOP10 Brands
Read review
See TOP10 Brands
Read review
Table: The features of the Electrum and MyCelium wallets
MyCelium has a pretty cool variety for choosing how you want to manage your account.
Even though the company states that old school password authentications are a thing of the past, they do offer a couple of ways that you could secure your account. However, the open protocol system that is in place in the wallet ensures that your funds are under a layer of secure authentication at all times.
Some of the types of accounts that the MyCelium Bitcoin wallet offers to include "watch only" accounts, single address accounts, and hardware accounts. Again, the last one is very significant - it means that you can create a MyCelium wallet on an offline, hardware device such as a mining rig or an ASIC!
When it comes to integration, MyCelium mentions five different names from the industry: Cashila, Coinapult, Glidera, Trezor, and Ledger.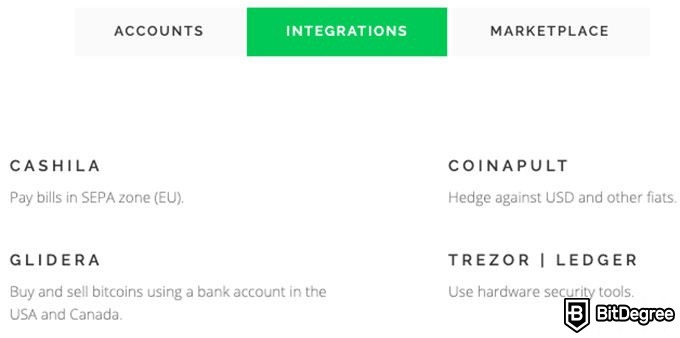 These are indeed great integrations - the first three make transactions and deposits & withdrawals quite a fluid and easy process, while the last two are the biggest names in cryptocurrency storing hardware.
As you've probably gathered thus far, MyCelium wallet does offer a lot of different and unique features while also working with some of the biggest names in the industry.
Listing all these great features, MyCelium also has a way to back it up - in 2014 the company won the "Best Mobile App" award from Blockchain.info. This is certainly quite impressive and gives the company that much more credit and legitimacy.
Wallet Drawbacks
In this MyCelium wallet review, we have already talked about the company history and the features of the wallet. Let's look over the most noticeable MyCelium wallet drawbacks.
While trying to find out more about the shortcomings of the MyCelium wallet, you might run into a bit of a wall - there aren't too many cons that could be distinguished.
One of the main issues with the wallet that is worth mentioning in a MyCelium review is one that we have already talked about - the non-existence of a desktop version of the wallet.
While this is perfectly understandable from the company's perspective, that's not the case from a consumer's side of things. Some people don't want to have their Bitcoin wallet everywhere they go and would prefer to keep it somewhere safe, others simply appreciate a desktop more for it's UI and the general aesthetic.
Whatever the case might be, MyCelium does lose some customers because of this.
Another complaint you might come across is that the wallet isn't optimized on iOS as well as it is on Android. Some users report that they're missing certain features, notice slower processing time, etc. It is worth emphasizing, though, that the wallet itself works fine - it's just that it's slower and not as well optimized.
Wallet Pros and Cons - Recap
Now that we've gone over both of the positive and negative features of the MyCelium wallet, the next step in this MyCelium wallet review is to make a quick recap.
PROS

CONS

Super well-known and established;
Offers a wide variety of accounts to create;
Connections are really fast and fluid;
Open source;
It is compatible with the two big names in the crypto hardware storage industry - Trezor and Ledger.

Has no desktop version;
Optimization not great on iOS devices;
It could be a bit tough to handle if you've never used a Bitcoin wallet before.

Wallet Fees
If you've made it this far into the MyCelium wallet review, the one question in your head right about now is probably - "how much?". Well, let's look at the MyCelium wallet fees.
The wallet itself is free to use. You can access all of the functions, customize it and so on - all of this is free.
However, there are transaction fees. These depend on the size of the transaction - they could go anywhere from $0,25 to around $7.
Other than that, there are no MyCelium wallet fees involved with the wallet itself.

Did you know?
How to Create a MyCelium Wallet?
Let's say that you liked the wallet - everything you've read in this MyCelium wallet review suits you perfectly and now you want to create one of your own as soon as possible. Well, let's check out how you can do that.
First of all, keep in mind that it isn't enough to simply download the wallet, install it and that's it. There are a lot of extra steps you should take to ensure your wallet is working properly, and one of such steps is security.
So, what you'll want to do is go to the official MyCelium wallet page (wallet.mycelium.com) and download the wallet itself (whether on iOS or Android). After the downloading process is complete, install and open the wallet.
Now go to the main menu and press the Backup button. On your screen, 12 words will appear. You can't take screenshots so write them down. This is going to be the backup key for your wallet - store and keep it somewhere safe and out of sight.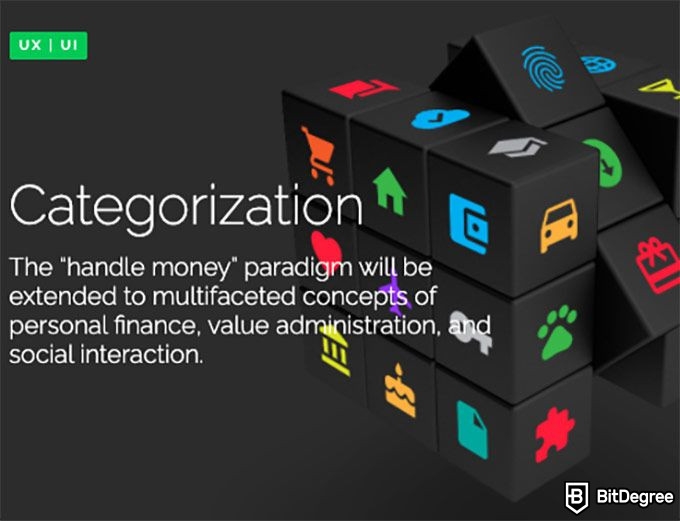 The final thing that you should do is set a valid PIN code. This can be done by going to the Settings and choosing to set the PIN.
The PIN will be required when you'll make the various Bitcoin-based transactions from and to your wallet, so remember it or write it down.
MyCelium Wallet - Final Verdict
So, this is almost the end of the MyCelium wallet review! If you've made it this far, now it's time to look over all of the information given in this guide and make a final verdict on the MyCelium wallet.
Probably the strongest feature that the MyCelium wallet has is the company behind it. When you have a team that has been working on various Bitcoin-related projects from the coin's very inception, you develop a completely different understanding and mindset and are almost bound to create something great.
The team have worked really hard to create the MyCelium wallet - it is very well optimized (the iOS version could use some more work) and fully functional, is trusted by almost every single person that has something to do with cryptocurrencies and has a track record of offering some of the best transaction speeds in the market.
All in all, the MyCelium wallet is a great product and a fruit of super hard work - and the best part is that it is available to anyone wanting to try it out because it's FREE!

Pros
Can be managed from mobile device
Very secure
Supports more than 5500 cryptocurrencies

Pros
Top-tier security
DeFi app support
Store over 5500 assets, install up to 100 apps simultaneously

Pros
Multiple cryptocurrency support
Very secure
SegWit and Bech32 address support
Conclusion
There are many different cryptocurrency wallets in the market, just as there are many different wallet reviews. This MyCelium wallet review has come to an end, but there are a couple of closing statements that I would like to make before saying goodbye.
In most of the MyCelium wallet reviews that you'll find online (including this one), the wallet is praised and looked upon quite favorably. Why is that?
What makes MyCelium wallet unique and interesting is the combination of its reputation & well-establishment with the community and the team behind it.
LEDGER NANO X
MYCELIUM

The main advantages of a certain cryptocurrency wallet.

Can be managed from mobile device
Very secure
Supports more than 5500 cryptocurrencies
Comfortable design

Reliable
Open source
Fast and fluid connections
Variety of accounts

The main disadvantages of a certain cryptocurrency wallet.

No desktop version
Can be difficult to navigate

Score that represents the ratio of the quality & advantages you get for a certain price.

Visit site
Read review
See TOP10 Brands
Read review
Table: The pros and cons of the MyCelium wallet and the Ledger Nano X
A lot of wallets online claim to be superior and offer many different functions and customizable options for their users, but MyCelium wallet has one thing that makes it better than many other wallets - experience. It's longevity and the passion of the MyCelium team behind it makes this wallet stand out as one of the best cryptocurrency wallets out there.
Well, I hope you enjoyed this MyCelium wallet review. As I've mentioned earlier, there are quite a few MyCelium wallet reviews online, but a lot of them don't seem to dig deep enough or mention some of the key features behind the wallet itself.
The content published on this website is not aimed to give any kind of financial, investment, trading, or any other form of advice. BitDegree.org does not endorse or suggest you to buy, sell or hold any kind of cryptocurrency. Before making financial investment decisions, do consult your financial advisor.
About Article's Experts & Analysts