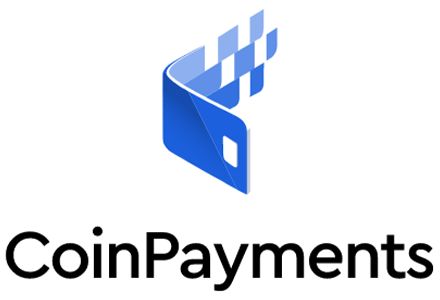 Today, there are plenty of wallets to choose from when looking for a place to store your cryptos. But with such a huge variety of options, it might be difficult to select the right one. Every person has different wants and needs, so the same wallet won't be suitable for everyone. That's why more and more people turn to online reviews to find the best possible wallet for them.
In this CoinPayments review, I want to tell you all about the CoinPayments wallet and its features. What is more, I'll introduce you to the company behind the wallet, its history and goals. After that, we'll move on to the actual wallet review - pros and cons, available features and so on.
Even though CoinPayments is well-known for being a company that specializes in crypto payments and transactions, in this CoinPayments review we'll focus mostly on the wallet. If you're looking for a reliable exchange platform, you should take a look at popular options such as Binance, Kraken, and KuCoin.
Pros
Has vaults that provide additional security
Supports more than 1900 altcoins
Quite secure
Cons
Not as secure as cold storage wallets
Break-in back in 2017
The Company
CoinPayments, Inc. is a company that specializes in cryptocurrency payments and transactions. However, it's also a digital currency storing wallet.
The company was founded in 2013 and is based in Vancouver, Canada. It's business model mainly targets potential investors and cryptocurrency traders. The company aims to attract these people by offering a flat fee of 0,5% - this means that whenever you buy, sell or trade cryptocurrencies, 0,5% of the sum is taken as a tax by the company.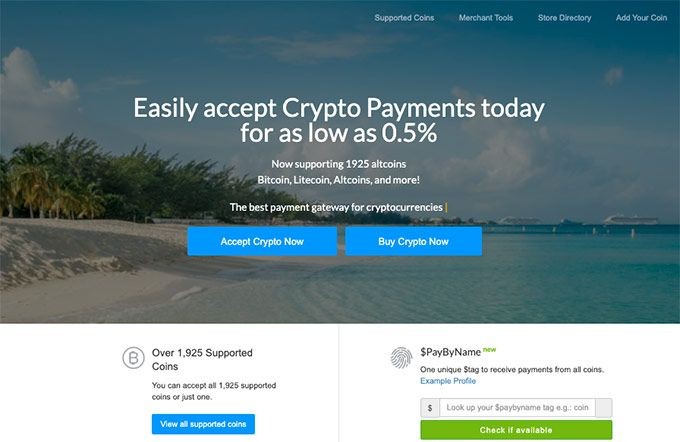 I will talk about this more extensively in the chapters ahead, but it's worth mentioning now that CoinPayments fees are a big part of the discussion surrounding the company and the platform. It is also a strategic business plan by the establishment itself.
CoinPayments strives to become the leader in crypto payments along with achieving the status of the most popular cryptocurrency storing wallet out there. The platform offers a lot of features to back these aims up - let's cover them next in this CoinPayments review.
Latest Ledger Nano X Coupon Found:
GET MORE, SAVE 10%
Ledger Holiday Sale
Holidays are all about sharing! Get top-tier security for you & your loved ones with this 10% Ledger Holiday discount on family packs.
Expiration date : 12/12/2023
3,947 People Used
Only 53 Left
CoinPayments Features
One of the things that the company is very proud of is its assortment of features. A lot of online Coinpayments wallet reviews emphasize this fact as one of the leading reasons for the platform's success. Let's take a closer look at the individual features that the CoinPayments offer.
App Version of the Wallet
CoinPayments is generally an online wallet (just like KuCoin) but it is also available as a mobile app.
The app is considered to be well-optimized and easy to use. It allows you to access your wallet, perform transactions and accept payments in person.
Because the CoinPayments wallet is primarily an online one, you would think that the mobile version of it won't be that functional or, well… that good. But according to user CoinPayments, reviews found online, the mobile version of the wallet is actually pretty good and works perfectly.
The mobile version of the CoinPayments wallet is available on Android and Apple mobile devices.
Latest Deal Active Right Now:
$300 + 40 DOGE BONUS
Huobi Black Friday Limited-Time Period
Huobi Black Friday & Cyber Monday 2023 period offers great bonus for new users - sign up & earn up to $300 + 40 DOGE bonus!
Expiration date : 12/12/2023
3,817 People Used
Only 31 Left
Altcoins Everywhere
Probably one of the most acclaimed features that CoinPayments offers (and that no CoinPayments review forgets to mention) are the number of altcoins that the company accepts and offers to its users.
Before I reveal the magic number, it would probably be a good idea to tell you what an altcoin is.
Altcoins are all the different cryptocurrency coins in the market that are not Bitcoin. Bitcoin is considered to be *the* original coin - a staple of cryptocurrencies. All of the other cryptos that entered existence (and the market) after it is given the name "altcoins". "Alt" simply means alternative.
As of writing this tutorial, there are 5,862 crypto coins in the world.
CoinPayments supports 1925 altcoin cryptocurrencies. Impressive, right?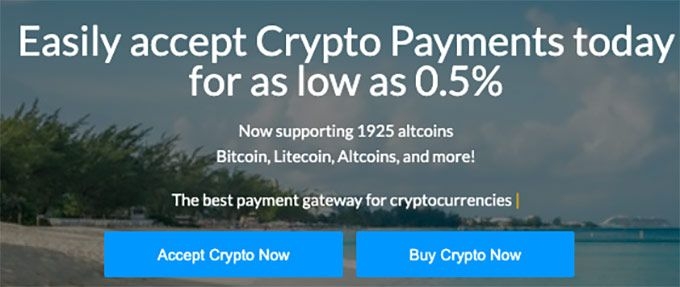 This is, without a doubt, one of the strongest and most notable features that CoinPayments has. As I've already mentioned, all of the CoinPayments reviews online emphasize this fact - and for good reason! CoinPayments allows its users to not only have a huge variety of crypto coins in their wallet but also easily swap and exchange them.
BitGo Instant
BitGo Instant is a software that's integrated into the CoinPayments system. It's a special type of program that makes the processes that happen within CoinPayments a lot easier and faster.
It is no secret that Bitcoin transaction rates are pretty slow - on a bad day, it can take up to a few solid hours until your payment or exchange is confirmed. This is due to a couple of reasons, but the main one is security (one could make a whole separate CoinPayments review on this alone).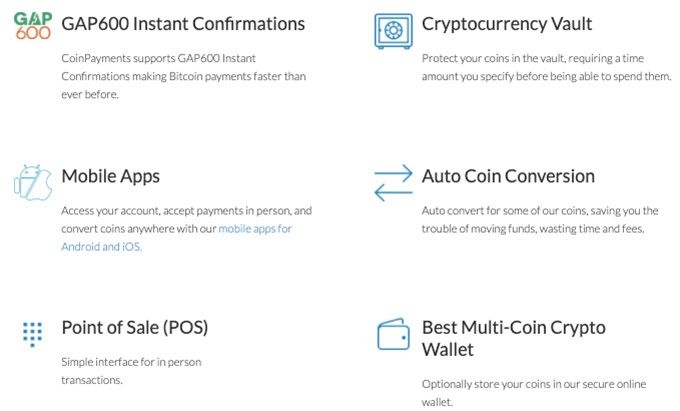 You see, to keep the Bitcoin-based transactions safe and anonymous, each sale, purchase or exchange that you make with the coin has to be blockchain-verified. This is great in theory, but it tends to be a very slow process. This is where BitGo Instant comes in.
The software allows you to perform transactions in almost a blink of an eye. As soon as the system receives a receipt, the transaction is verified and completed. What's great about this is that it doesn't sacrifice any security or anonymity - BitGo simply smoothens out the process and makes it more fluid.
The Vault
If you've ever seen Harry Potter, you probably remember the Gringotts Wizarding bank from the first movie. Think about all of the different obstacles, chains, and locks that Harry had to bypass to access the vault. Now, imagine that he didn't find the Philosophers Stone in the vault, but rather a huge stash of crypto coins.
That would be the exact scenario if Harry attempted to access the CoinPayments vaults, except that they aren't accessible physically.
The CoinPayments vaults are a feature that allows users to store their cryptocurrencies into a super-secure online database. What's special about this database is that once the coins are stored within it, you can set a time for which they won't be accessible by any means. This becomes like a treasure hidden within a vault - there is no possible way to break into the database.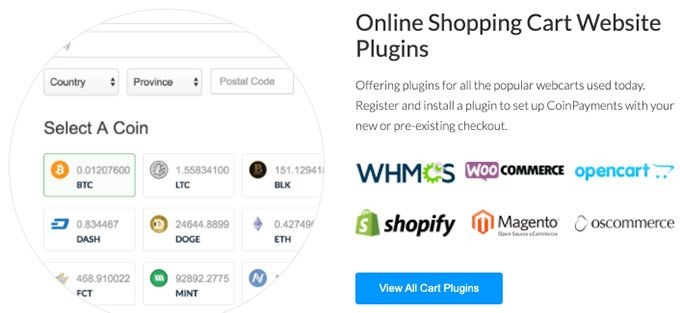 Since people keep asking "is CoinPayments safe?", you should know that this option was introduced as a preventive mechanism. In case of a hacking attempt or a security breach, the culprits couldn't steal whatever amount of cryptocurrencies that users would have stored in the vault because it would require for a specific period to pass.
Pay-by-Name
One of the most unique features that CoinPayments offers is called "Pay-by-Name".
A lot of CoinPayments reviews explain this feature in many different ways, but probably the clearest one out of the possible explanations is a fingerprint comparison.
Just like every single person in this world has a unique fingerprint, CoinPayments offers it's users the ability to create unique and one-of-a-kind name tags. Once you have your name tag, you can use it to make quick and worry-free transactions.
Your tag would look something like this:
$Name
So, if, for example, your name is Tim, your tag would be $Tim. Simple, right?

Did you know?
Fees
Other than the platform features, a lot of people want to know about CoinPayments fees. I've already mentioned it while talking about the company itself, but a proper CoinPayments wallet review requires a designated section for this topic.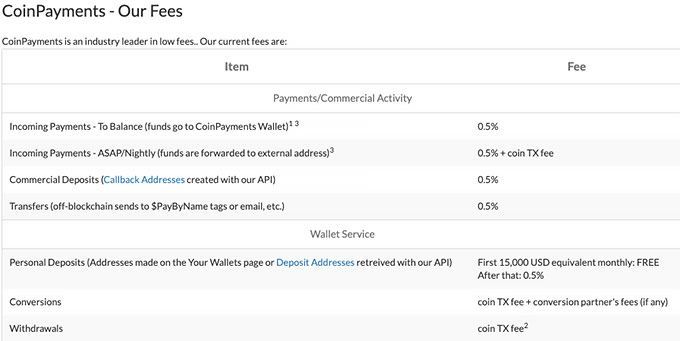 CoinPayments uses. They relentlessly advertise their flat 0,5% tax - when compared with other company fluctuating fees, this seems like a great deal, especially when you're talking about bigger sums of crypto coins.
The CoinPayments fees start to differ only when we start talking about service fees, conversions, and withdrawals. These taxations depend on transaction rates and prices of the coins in question.
Is CoinPayments a Safe Platform?
We already covered all the main features that the platform offers, now it's time to focus on security.
So, is Coinpaymments safe? To answer this question, I'll present a specific event that occurred back in 2017, and let you be the judge.
In June 2017, hackers managed to break into the CoinPayments Ripple storing security databases. Huge amounts of Ripple were stolen from the users that held this coin. Naturally, people who kept their XRP coins in vaults managed to avoid this hacking - however, others weren't as fortunate.
CoinPayments issued a few statements as time went on, and in December (6 months after the breach occurred) managed to give back every single Ripple coin that was stolen to the people that were affected.
The team ensured their community that a situation like this wouldn't happen again, but the reactions varied.
The majority of people, however, seemed to be quite understanding. Most of them emphasize the fact of how well the company dealt with the situation and how transparent they were through ought the process of recovery. Sure, CoinPayments lost a lot of users and reputation because of this, however, to say that this breach was detrimental to their future success would be a huge overstatement.
Other than this one event, CoinPayments truly do have a spotless track record. This is quite rare for companies as ambitious with their projects as CoinPayments.
CoinPayments Review Summary
Let's take a quick glance at CoinPayments pros and cons.
PROS
CONS

Relatively secure (despite that one event that we don't talk about);
Supports more cryptocurrencies that you might ever need;
The fees are great;
Has vaults that provide additional security.

A break-in that happened back in 2017;
Not as secure as cold storage wallets.
Honestly, if you manage to overlook (or simply forgive and forget) the infamous Ripple break-in, CoinPayments becomes a very interesting and awesome wallet. It offers a lot of attractive features, has really strong security measures and the team behind the company is highly motivated to keep on improving the platform to new heights.
The team behind the company is adamant about building a multi-functional platform that would be the leading example of cryptocurrency wallets.

Pros
Can be managed from mobile device
Very secure
Supports more than 5500 cryptocurrencies

Pros
Top-tier security
DeFi app support
Store over 5500 assets, install up to 100 apps simultaneously

Pros
Multiple cryptocurrency support
Very secure
SegWit and Bech32 address support
Conclusion
Therefore, it's not that simple to find a crypto storing wallet that can support more than 1900 altcoins. CoinPayments has multiple attractive features, including the "Pay-by-Name" feature makes it easy for you to perform transactions as well as "Vaults" that manage to keep your most valued assets safe (that's a proven fact!).
If you're in search of a good and easy-to-use cryptocurrency wallet, you should definitely give CoinPayments a try! However, if you think that cold storage wallets should be more suitable for you due to safety concerns, make sure to check out Ledger and Trezor hardware wallets. Lastly, if you'd instead like to purchase some crypto assets for yourself, check out the top-rated exchange, such as Binance, Kraken, and KuCoin.
The content published on this website is not aimed to give any kind of financial, investment, trading, or any other form of advice. BitDegree.org does not endorse or suggest you to buy, sell or hold any kind of cryptocurrency. Before making financial investment decisions, do consult your financial advisor.
About Article's Experts & Analysts