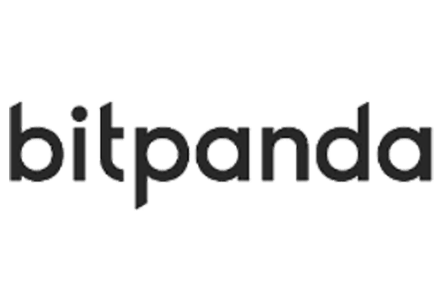 If you reside in the EU, finding a reliable cryptocurrency exchange can sometimes be a bit of a challenge. Sure, there are quite a few amazing options available, but even then, how do you go about picking the best one? Well, in this Bitpanda review, we'll take a look at and discuss one of the more-interesting options.
Bitpanda has been around for quite some time now, and has managed to build itself a reputation of being a very reliable and trustworthy exchange platform. It's often preferred by advanced crypto traders, simply because of some features and high fiat trading options.
However, that does not mean that a beginner cryptocurrency enthusiast won't find value within the platform. Admittedly, however, it's probably safe to say that exchanges such as Coinbase and Binance will suit most individuals better.
Let's not waste any time, though, and check the site out ourselves!
Pros
Beginner-friendly
Relatively low fees
Around 30 different cryptocurrencies
Multiple payment options
A wide variety of additional services
Cons
Reports of slow customer support responses
Crypto asset variety could be bigger
Bitpanda Review: PROS
As per usual, we'll start off this Bitpanda review by discussing the main benefits of the exchange in question. The users of this platform do appear to have some strong opinions about it, and - happily - most of them are rather positive!
Multiple Cryptocurrency Support
One of the first things that are worth noting when discussing Bitpanda is the fact that the platform supports a relatively wide assortment of cryptocurrencies - nearly 30, to be semi-exact.
That's rather decent! Admittedly, it's a much smaller number of coins than you'd find with some other exchanges, but user Bitpanda reviews point out that the platform does allow you to purchase and trade the vast majority of the most-popular crypto coins out there.
This is great for beginner crypto enthusiasts. If you're just starting out with crypto, chances are that you're going to want to stick to the more well-known coins and tokens. That's because, if you have no prior knowledge about cryptocurrencies, starting out can be difficult enough as it is - with the most popular coins, you might be able to ease that burden significantly.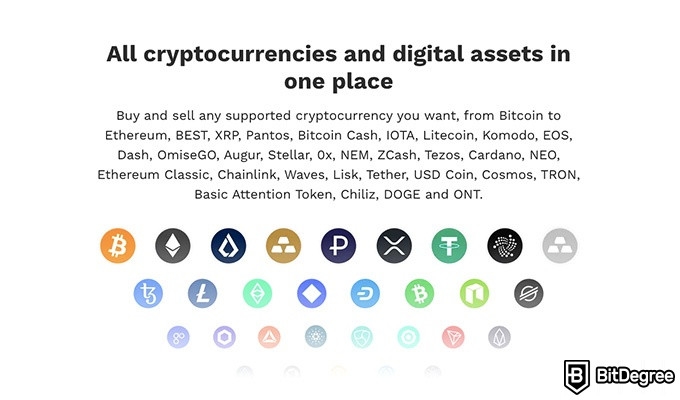 That being said, though, even advanced crypto traders should be able to find the majority of coins that they'd want to trade on Bitpanda. Unless you're looking for some very niche cryptocurrency, Bitpanda won't disappoint - the platform supports BAT, Cardano, IOTA, Lisk, and many other, less-known crypto assets.
On top of all of that, Bitpanda does also allow you to invest in some other assets, ones that do not relate to cryptocurrencies. For example, if you choose to, you can even invest in gold! Sure, this isn't something that would be very relevant to this Bitpanda review, but still - it's nice to know that such a possibility does exist.
Latest Deal Active Right Now:
$300 + 40 DOGE BONUS
Huobi Black Friday Limited-Time Period
Huobi Black Friday & Cyber Monday 2023 period offers great bonus for new users - sign up & earn up to $300 + 40 DOGE bonus!
Expiration date : 14/12/2023
3,817 People Used
Only 31 Left
Reliable Security Features
Security is obviously one of the most important features that you should look into when choosing the right crypto exchange for yourself. Most of the user Bitpanda reviews found online will actually tell you that it should be considered THE most important feature. That makes sense!
Without proper security measures in place, the exchange risks being compromised, hacked, or broken-into, which, in turn, would mean that your assets might be stolen.
Not ideal.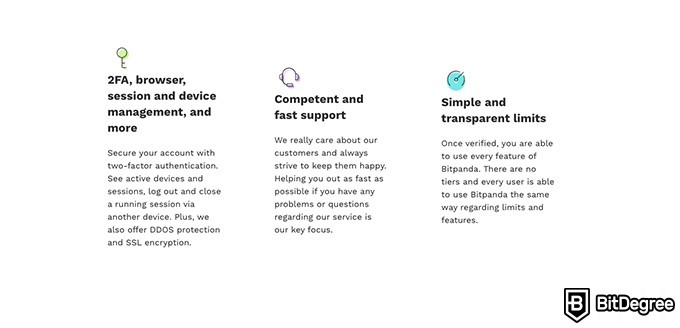 Admittedly, you should always take security very seriously. Thankfully, though, it's also not something to be concerned about when it comes to Bitpanda.
The exchange in question offers top-tier security features, same as any other high-end crypto trading platform. You have the option to set two-factor authentication, and there are special protections against DDoS attacks in place, too (in addition to all of the protection measures that an SSL certificate offers).
On top of that, Bitpanda does offer yet another amazing crypto asset protection feature - offline storage.

While it's definitely not something unique to the exchange that we're currently discussing, offline storage is actually one of the best methods of how both you and the exchanges can protect your assets from hackers and thieves. When you store your cryptocurrencies in cold wallets, you keep them offline - this way, they're impossible to be reached by a hacker!
All things considered, I would definitely agree with most of the user Bitpanda reviews - regarding the matter of security, Bitpanda truly is a top-tier exchange!
Relatively Small Fees
When you're searching for the best cryptocurrency exchange for yourself, fees are undoubtedly something that you'll have to pay close attention to. It's important to find a platform that would offer you some amazing security features, sure, but it's also crucial that it wouldn't strip all of your potential profits with its fees!
There are frankly three types of Bitpanda fees that you should look out for - trading, withdrawal, and deposit ones. Different platforms will have many additional features and fees, sure, but these three are the main ones that you should pay attention to.
As far as this topic is concerned, multiple user Bitpanda reviews will likely inform you that the exchange in question is relatively decent with the fees that it employs.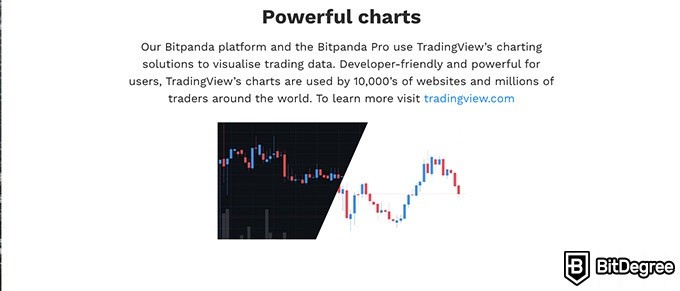 Crypto trading Bitpanda fees reach up to 1,49%. That's definitely not the lowest fee that you'll come across (some platforms offer 0,1% trading fees!), but it's also far from being the biggest, too.
Deposit and withdrawal fees are going to vary by quite a bit. You see, they depend on some specific factors - whether you're depositing or withdrawing fiat money or cryptocurrencies, the amount, your region of residence, method of deposit / withdrawal, and so on.
From the information gathered from other user Bitpanda reviews, it would seem that these specific fees shouldn't be that much higher than with some other crypto trading platforms, though.
Accepts a Wide Variety of Payment Methods
Probably one of the coolest features mentioned in quite a few user Bitpanda reviews is the fact that the exchange allows you to utilize a wide assortment of different payment options.
That's actually really important! You see, with many crypto exchanges out there, it can be quite difficult to make a simple deposit. For example, if an exchange only supports cryptocurrency deposits, you would have to actually purchase that cryptocurrency on some other site, and then come back to that particular exchange to make a deposit.
As you can probably tell, this might not only be tedious and annoying, but also very confusing, too.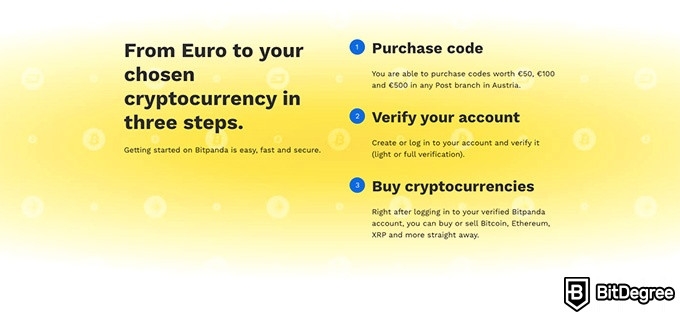 Yet again, though, it's not something that you'd need to worry about concerning Bitpanda. This exchange does actually offer a vast list of payment options!
The ways that you can make a payment on Bitpanda include, but are not limited to credit & debit cards, bank transfers, SEPA & Skrill, cash deposits via Bitpanda To Go, Sofort, iDEAL, and so on.
Truth be told, no matter how you choose to go about it, depositing funds into the exchange (making payments) is possible in a wide variety of options. That said, you should still remember that different payment options are going to have different Bitpanda fees.
Multiple Services Available
While Bitpanda is primarily a cryptocurrency exchange, the platform actually offers a very wide assortment of features and services that it can provide you, with different tags attached to each of them. Take a look yourself:
Bitpanda Swap - limitless service that allows you to swap one cryptocurrency for another.
Bitpanda Saving - a service that allows you to create a crypto saving plan, and stick to it on a monthly basis.
Bitpanda Metals - as mentioned earlier, you can also invest in some of the more traditional markets on Bitpanda, namely - precious metals. This service allows you to do just that.
Bitpanda Crypto Index - allows you to automatically invest in the top-performing cryptocurrencies.
Bitpanda Ecosystem Token - a token that's native to the platform, and frankly allows you to receive better trading fees and rates on the exchange itself.
Bitpanda Pay - a payment system that allows you to make payments for certain services (whether it be personal payments to friends, or some of the more-official ones, such as monthly payments for a designated service).
Bitpanda To Go - allows you to purchase cryptocurrency with cash money.
Bitpanda Plus - if you're a cryptocurrency "whale", you'll be able to purchase large amounts of crypto via Bitpanda Plus, and get better deals while doing so.
Bitpanda Affiliate - refer friends to the exchange, and receive a commission while doing so.
Bitpanda App - a mobile app for the exchange.
Bitpanda Pro - a professional version of the cryptocurrency exchange based in Europe.
As you can probably see for yourself, Bitpanda truly does offer a very wide variety of services to its customers and clients! There are quite a few user Bitpanda reviews that seem to appreciate this, too!
Latest Binance Coupon Found:
SECURE $600 BONUS
Binance Christmas Sale
Sign up on Binance and claim up to $600 worth of rewards for completing simple tasks during this Binance Christmas sale. Use our Binance referral code (49316610) to activate the offer while it's still valid!
Expiration date : 14/12/2023
2,935 People Used
Only 67 Left
Bitpanda Review: CONS
Now that we've covered most of the important aspects touched on some reliable user Bitpanda reviews, let's also take a look at the more-notable complaints that the platform receives, too.
Some Reports of Slow Customer Support
One of the more-prominent complaints expressed in multiple user Bitpanda reviews online appears to relate to the exchange's customer support.
Quite a few users note that the customer support responses appear to be relatively slow. This, in turn, leads to a lot of frustration, since, if you're experiencing some sort of a technical or billing-related issue, you'd probably want to receive some help as soon as possible.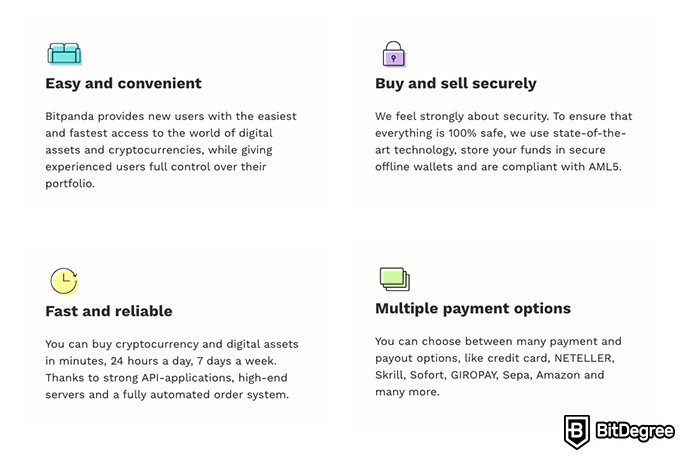 Now, it's worth pointing out that I myself did not experience any issues with Bitpanda's customer support. My experience was quite pleasant, and the responses very actually pretty quick!
Honestly, though, it's obvious that this is something that falls into the "case-by-case scenario" section. Meaning, each and every single person is going to have a different experience with the customer support of Bitpanda!
Cryptocurrency Choice Pool Could be Better
Earlier on in the Bitpanda review, I mentioned the fact that the exchange in question offers a pretty decent assortment of cryptocurrencies to pick from - around 30. While this number will probably satisfy the vast majority of crypto traders out there, it's also worth acknowledging that it might not be all that amazing for people who are, in fact, looking for more crypto asset options.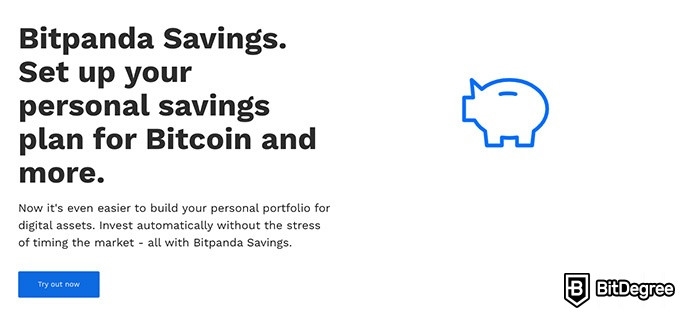 There are exchange sites out there that offer many more options as far as cryptocurrency count goes. Expert traders might, in fact, prefer such platforms due to this simple fact.
Naturally, you could always just register on a couple of exchanges at one time, and use them in accordance with your wants and needs. While it's surely an option for some, though, it might not be ideal for others!
If you don't want to use multiple exchanges at once, though, you could just pick either Binance or Coinbase, and be done with it!

Did you know?
How to Use Bitpanda?
Now, to finish off our Bitpanda review, let's try out the platform, and see how long (or tedious) the registration process is, and also, how to purchase your first cryptocurrency on the site.
How to Register on Bitpanda?
For starters, the registration process.
Step 1: Go to the Bitpanda official website.
Step 2: Press Get Started. You will be redirected to a signup page, and asked to - name, email, create a password.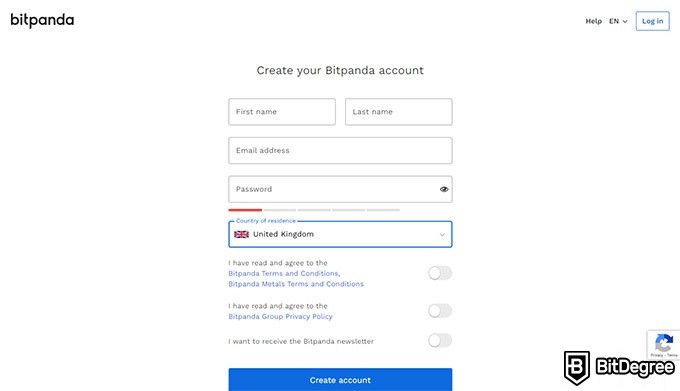 Step 3: Now, you'll be asked to confirm your email address. You can do that by pressing the link in the email that you should have just received.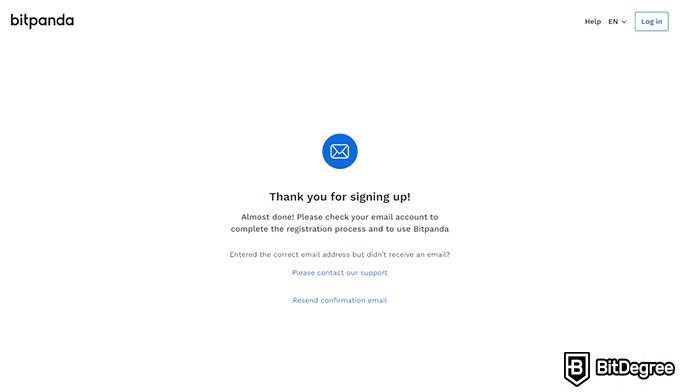 Step 4: Upon first logging into your account via the link in your email, you'll be asked to do two things - answer some legal questions, and verify your identity. The questions are very straightforward, and quite necessary for the company to verify your account and identity.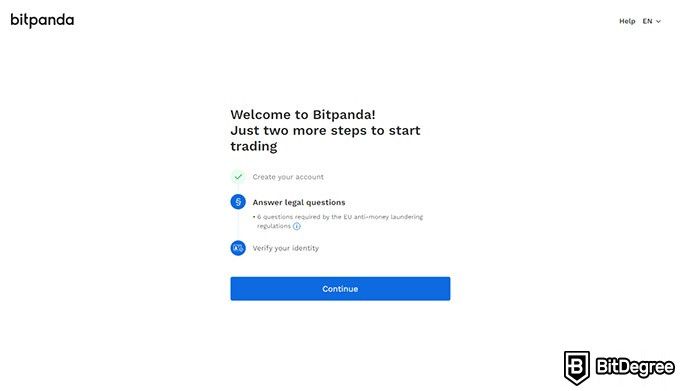 Step 5: That's it! You can choose to do the verification a bit later, but in both cases, you will be redirected to your dashboard once you finish the above-described processes.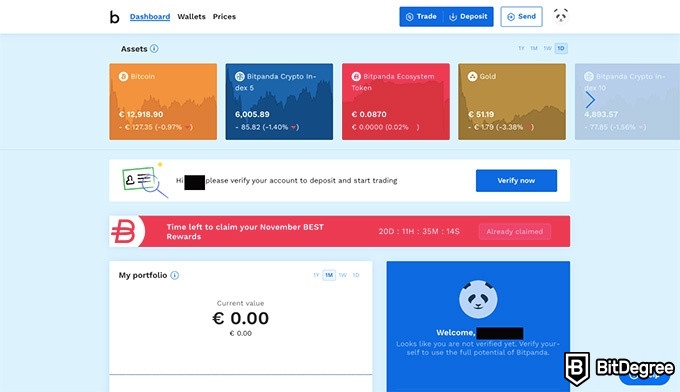 The registration process on Bitpanda is truly very simple and fast!
How to Trade on Bitpanda?
Trading on Bitpanda is, admittedly, very self-explanatory.
All that you need to do once you've verified your identity is navigate to the Deposit button at the top-right corner of your screen, and deposit some money into your account (this can be crypto, fiat currencies, or else).
Once your account is credited, you should then go to the Trade option, and upon selecting the cryptocurrency and amount that you want to trade, just do so!
The process is fast and simple, especially if you've already confirmed your identity with the exchange prior to trading.

Pros
A very well-known crypto exchange platform
More than 500 different cryptos available
Two-factor authentication
Main Features
Over than 100 different cryptocurrencies available
Strong security
Small withdrawal fees

Pros
Secure and reliable
Low fees
A good amount of fiat currencies accepted
Main Features
Reputable exchange
Multiple fiat currencies are accepted
Relatively low trading fees

Pros
Anonymous trading
Secure
Supports a variety of cryptocurrencies
Main Features
Easy to use
Low fees
Good security
Conclusions
Most of the user Bitpanda reviews found online are quite positive towards the exchange. Admittedly, I would tend to agree with them - Bitpanda truly does have a lot to offer!
The Bitpanda fees are relatively low, and the platform is very simple to use. The coin choice is alright, although it could be a bit bigger.
Bitpanda is very secure, though, and is often considered to be one of the better options for European cryptocurrency traders. If the platform didn't impress you, though, you could also check out our list of the best crypto trading sites and brokerages, in general - perhaps you'll find a great alternative there, such as Coinbase or Binance?
The content published on this website is not aimed to give any kind of financial, investment, trading, or any other form of advice. BitDegree.org does not endorse or suggest you to buy, sell or hold any kind of cryptocurrency. Before making financial investment decisions, do consult your financial advisor.
About Article's Experts & Analysts