2018 — EdTechX Conference
EdTechX conferences focus on what is happening in the technological education industry. So that they identify critical investment opportunities better.
At the time of this conference, our platform was only three months old with over 50 thousand students. Yet, BitDegree hasn't gone unnoticed. We've come across as an innovative educational platform that is available to everyone.
But most importantly, a groundbreaking example in our field. It's because, unlike traditional education, our vision improves with technology and brings value to learners.
Our strive to deliver you free education gained us your support. Which made us the star of the Global Startup Super League at the EdTechX conference. So we want to thank all the early users of our platform.
Of course, there were similar educational companies at the conference too. But the feedback we received from you helped us create improvements in both our platform and user experience.
Also, BitDegree became the first one to issue scholarships and certificates for students. And this made us reach yet another milestone; an international educational service for you, no matter where you are around the world.
All in one year's time!
In the end, we ended up winning our first award for Super Startup. And, this was only the beginning of an award run we are still dashing through.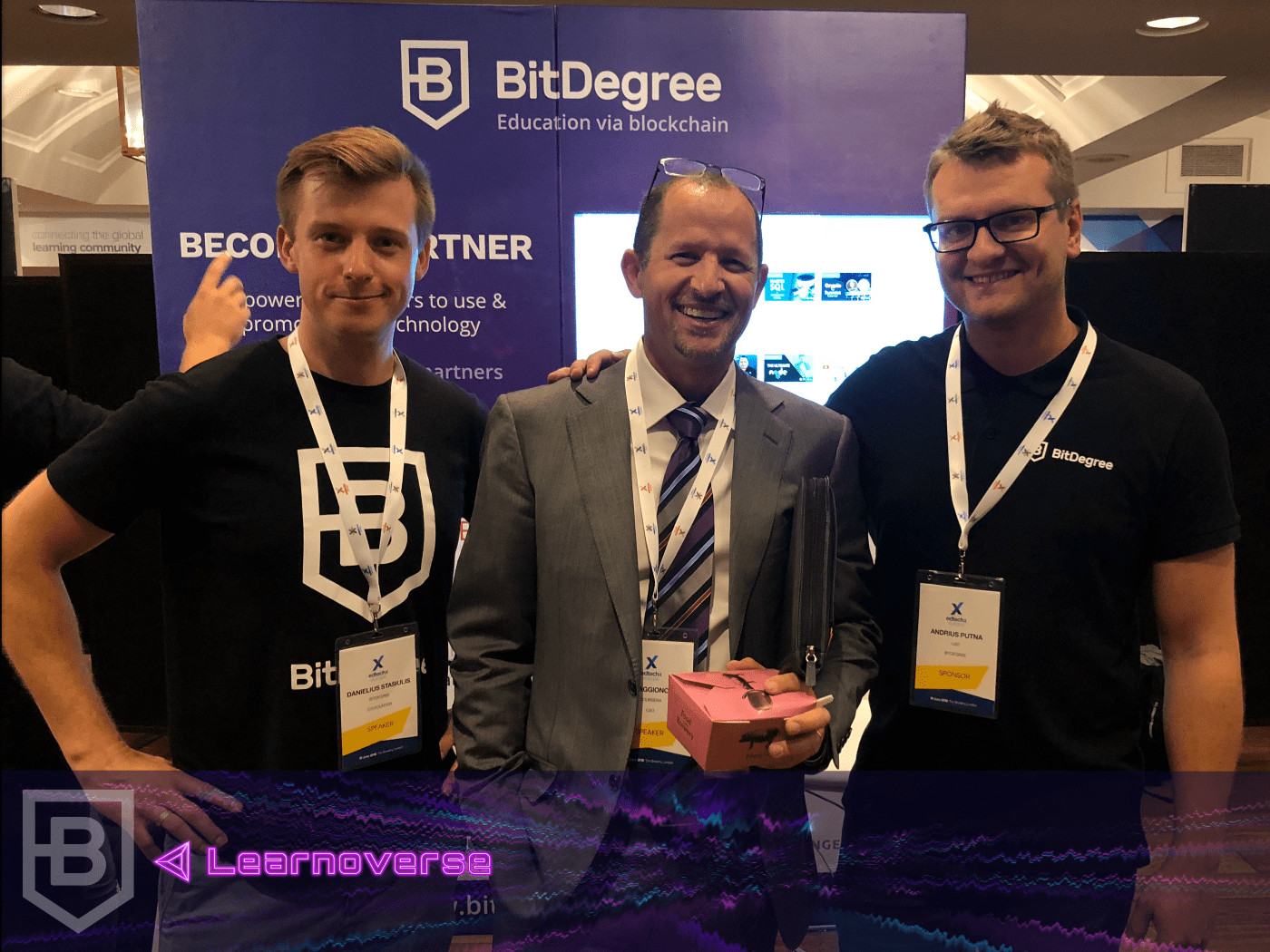 2020 — EIC Horizon Blockchain
BitDegree became a candidate for winning 1 million euros for its innovative ideas that benefit the public.
It's because BitDegree has developed the first-ever transparent P2P blockchain system for scholarships tied to educational outcomes. What that means for you is that BitDegree, one of the global leaders in the field of blockchain in education, has created a two-way solution. It cuts through limitations and doubts using the power of blockchain.
BitDegree scholarships help to get funding for students who can't afford to buy online courses. As well as support students who can't draw back from working to meet their personal and family needs.
2020 — World Summit Awards
The World Summit Awards is an international competition where only the world's best digital content startups can enter.
In March 2020, we were chosen as the Global Champions of World Summit Awards 2020. Our team has received the prize in the "Education & Learning platforms" category.
Global quarantine became a major challenge for all of us within our processes and habits. Still, every challenge brings us an opportunity for a change. That brought us an idea to offer the BitDegree platform for free to educators. As a result, if you're an educator, you're able to create your own training materials and test your knowledge. Using tests and assignments to do so, as well as track the students' progress.
This helped us to invite higher education representatives to create better courses for you. This allowed us to work with the best streamline of the learning process and get the most out of our platform.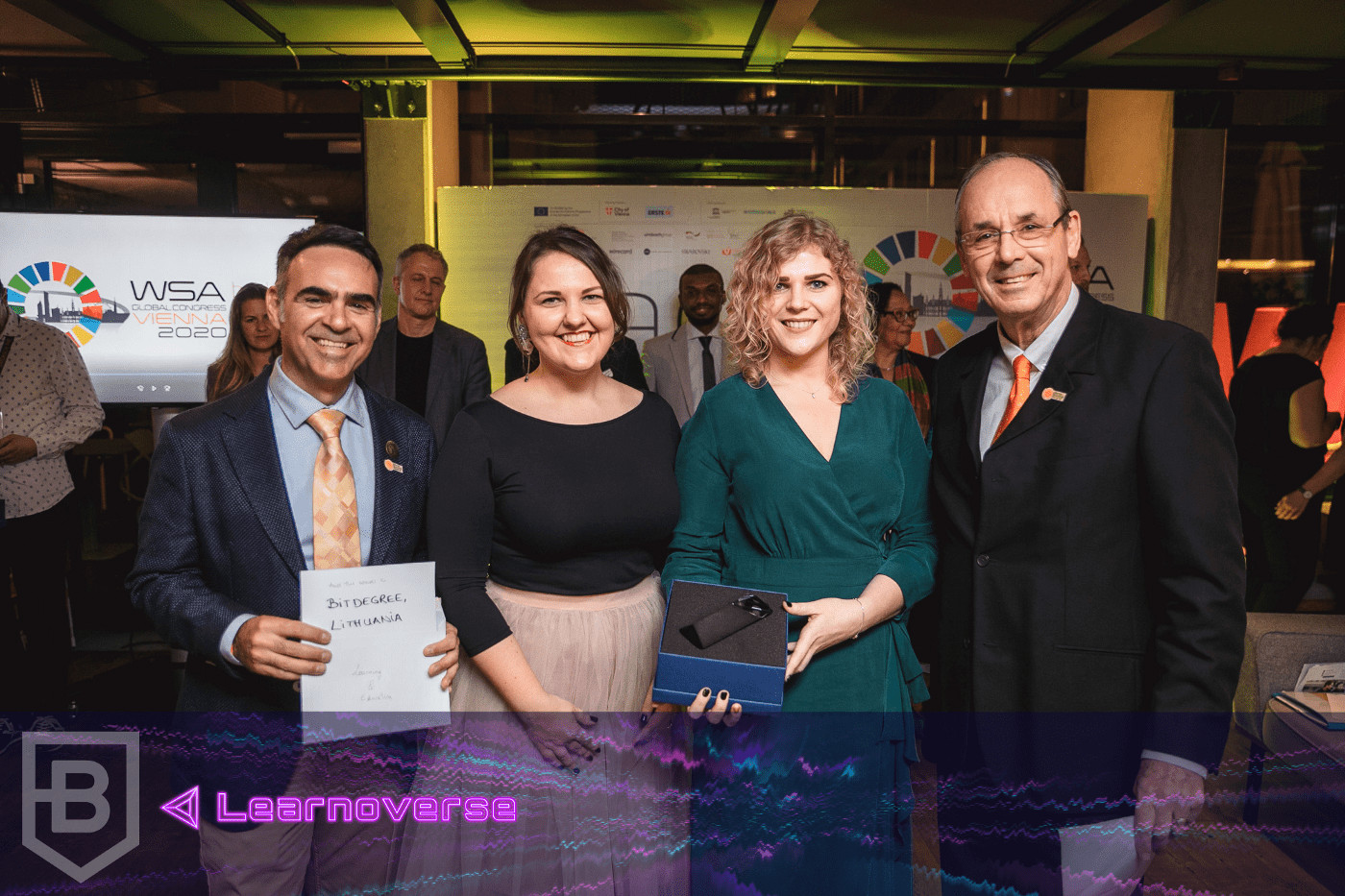 2020, 2021 — Holon IQ
Holon IQ is a market research platform. The platform analyzes a variety of products in finance, technology, and digital areas. It also investigates how products impact the users.
The company evaluates EdTech startups from different countries, alongside with EdCrunch. This way, new projects can have a chance to broaden their investors and partners. Basically, it's an enabling move to support young and bright projects.
In 2020 and 2021, BitDegree was participating in these conferences. In the end, we managed to make it to the top of the best companies by receiving the "Honore Nordic-Baltic EdTech 50" award!
EdTech Scientific Research and R&D Leader
From 2018 to 2020, we collaborated with Vilnius University to conduct scientific research. This project had two primary objectives. First, to understand learner motivations to study online, and second, the state-of-the-art gamified online education platform.
And the goal of this project was to gain comprehensive information so that we could make our platform more accessible for your learning needs. This way, we aimed to equip you with skills that will create more employment opportunities.
Of course, this two years-long research project was nominated for the "EdTech Scientific Research and R&D Leader" reward.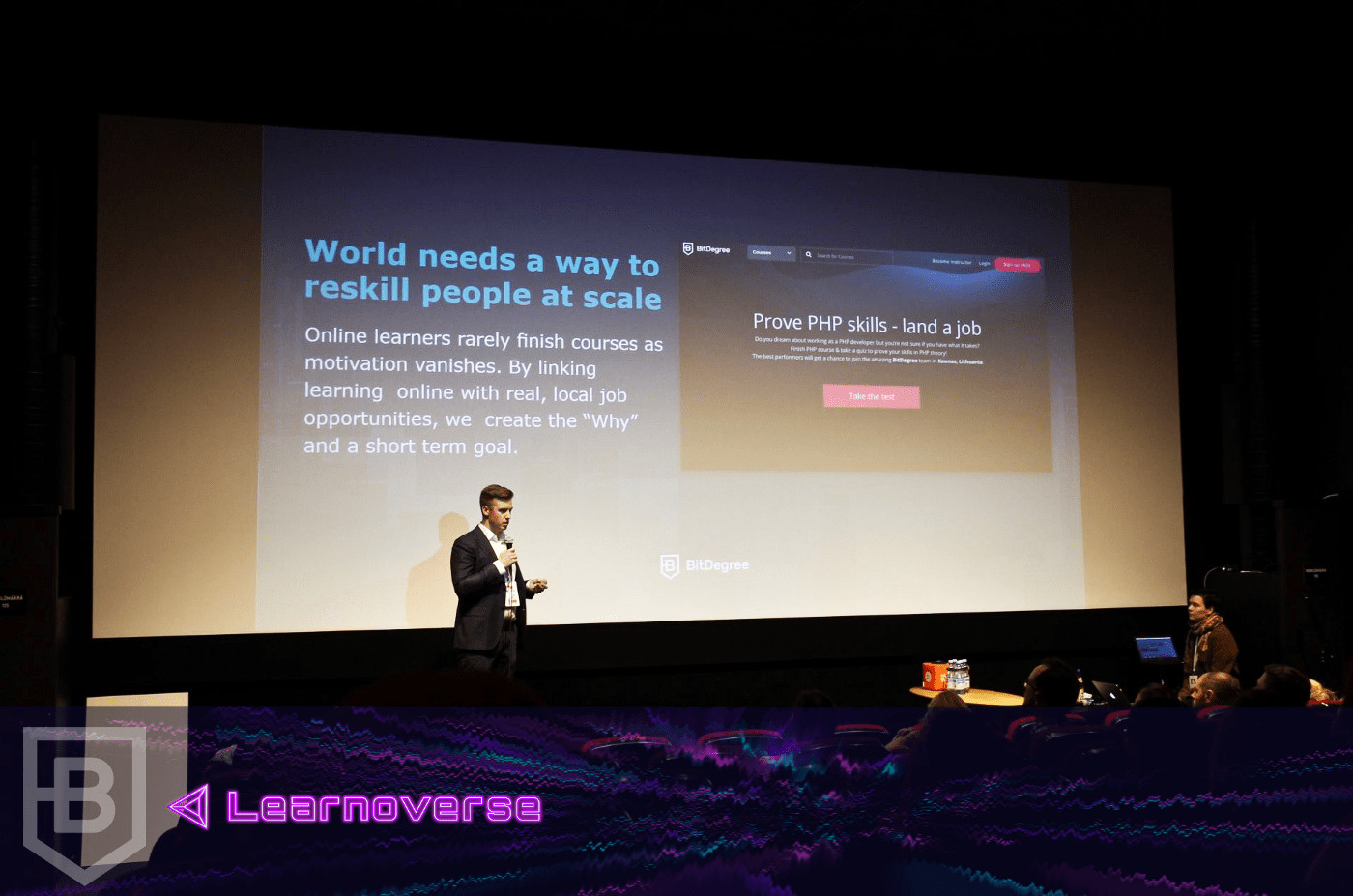 BitDegree is still on track!
Now you know what we achieved so far. It's been a nice couple of years full of important awards, ideas, innovations, and much more!
This makes us understand we are getting closer to our goals to make future education better.
Yet, there is always a lot to discover and improve — even for us. Our team is working hard to make learning fun and interactive for you every day.
So, stay tuned for our upcoming projects, we will keep you updated!