Learnoverse NFT Updates
We've been focusing strongly on integrating NFTs lately and we successfully built some NFT features into our platform. We think these features will increase user engagement. This way, we can provide an exceptional learning experience for you.
NFT Avatars
The first feature to talk about is the NFT avatars. On our platform, you can customize your profile by uploading an image file, for example, a photo of yourself. Instead of that, you can add an NFT which is in your wallet too.
When you decide to add an NFT to your profile, your avatar will be shown in a hexagon frame which indicates that's an NFT. This feature is visible to every other user on our platform. Meaning that you can now showcase your NFTs as an avatar on Learnoverse.
Learn&Earn Rewards and Mystery Boxes
We've also increased our awards for learning by adding a few new mechanics. There will be select courses, which present additional NFT awards to you. We are planning to announce these select courses in the upcoming weeks. Additionally, we will start launching the select courses for free instead of premium. This way, you will get experience points and also a unique NFT free of charge.
Not only this NFT is going to be visible on your profile but also you will be able to add it to your Metamask wallet. We think this is a nice feature to increase our enrollment rate and the engagement of the user. So that learners find courses more rewarding.
We are also implementing mystery boxes to provide you with more rewards. Mystery boxes are part of every major blockchain and crypto project, and we didn't want to miss out on that too. We will be folding out this feature in the upcoming months.
NFT Tickets
We added another feature where you can use NFTs as tickets. It means that for select and premium courses that cost money, you can get access by utilizing your NFT as a ticket. Instead of having to buy them with tokens or cash, now with NFTs, you can get them for free. Additionally, instructors will be able to grant access to their own premium courses with NFT rewards they distribute.
We believe this feature will have an impact on instructors as well as learners.
NFT Certificates
The NFT certificate was the first feature we rolled out on our NFT sphere. But according to the feedback we received from you, some of our students want to receive PDF versions of their certificates. That's why we are making some adjustments to add an option for you to have printable certificates. You can download the PDF versions, print them, or share them on your LinkedIn profile.
For crypto fans who want to opt-out of PDF versions, you will find your certificates on the blockchain, as an NFT.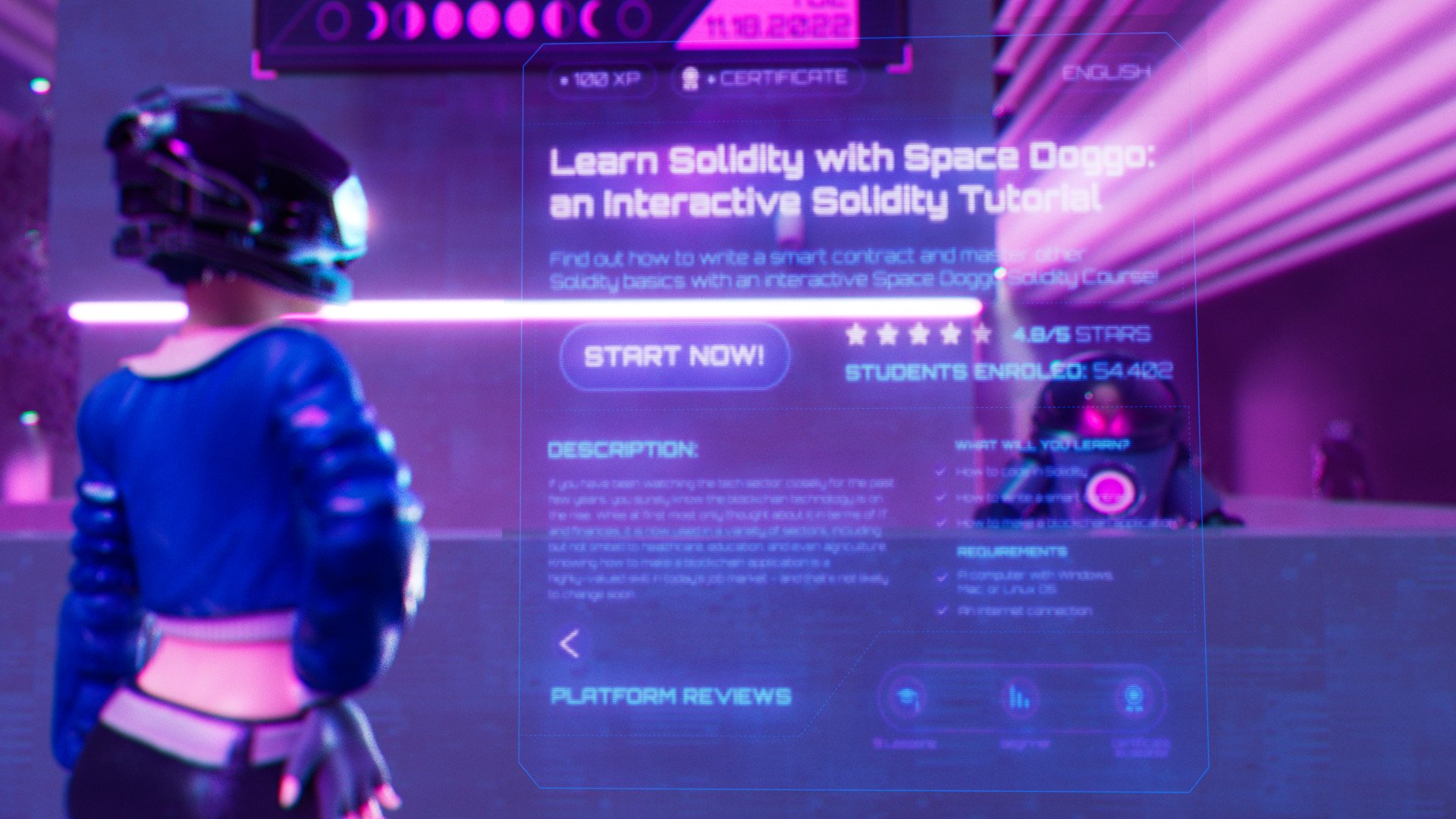 Q&A: NFTs, Metaverse, and Crust LearnDrop
Question 1: What happened to the Crust LearnDrop?
Vaclovas: I want to communicate that we encountered numerous cyber attacks last week and the attacks haven't been stopped since. Because of these attacks, we've got thousands of bots and fake emails flooding the Crust LearnDrop campaign.
In order to operate the LearnDrop and to assure winners are awarded properly, we had to spend time filtering out the fake accounts and bots. Eventually, our developer team did a great job and we were able to communicate with legitimate winners. We also contacted the Crust Network and gave them real winner addresses so that they can process the rewards. That means if you are among the winners, you will get your rewards. However, unfortunately, there is going to be a delay due to this unexpected situation.
Question 2: Why are some features not working on the platform?
Vaclovas: We have been receiving quite a volume of feedback about certain platform features not working as intended. As we are encountering cyber attacks, there is an influx of requests to our platform. That's why some of the features broke down temporarily.
One thing to mention is that none of the data was leaked. We didn't get any infections and nothing critical happened. We are stable, however, some video files crashed. And due to DDoS attacks, we are unable to load certain course videos.
We apologize that certain courses and features were inaccessible for you at a time. Our team is working tirelessly to bring all the features back to life.
Question 3: Where I can find selected courses? Which courses have NFT rewards?
Vaclovas: In essence, the NFT reward is a mechanic for you to get rewarded for completing a course. We will launch select courses which will have a limited amount of unique NFTs attached to them. But there isn't an indication for which select courses will have this feature.
However, we are not going to announce which courses have awards. We want to make this process gamified and for that, you will need to figure out the courses that are attached to NFT rewards. We are aiming to make it so that it's fun. Just like a treasure hunt.
We will be communicating the select courses as soon as they are available. Be sure to check out our Discord or other social media platforms. And of course, we will also be informing you via email too.
Question 4: What benefits are there if I have NFTs on the platform? How can I use them?
Vaclovas: NFTs that are in your wallet can grant access to certain courses and act as tickets.
We really wanted to make premium courses available for everyone. Especially for those who have either received from an instructor or bought NFTs from a third-party platform. This way, we can make your NFTs valid so that you can have access to valuable knowledge at all times.
This is our first utility function but we are excited to bring more in the future.
Question 5: When are the CRU tokens going to be distributed?
Vaclovas: Crust Network undertakes the responsibility of distributing the LearnDrop rewards. That means they will need to work on the process first, in order for you to claim your CRU token rewards. However, due to the cyber attack that's been going on, there will be a slight delay in the distribution.
Be assured that we are working hard to make this process faster for everyone.
Question 6: How will the metaverse will look like?
Vaclovas: There was a lot of question and mystery around on our metaverse. And currently, we are working on a live demo. That way, you will be able to see, feel and sense the metaverse mechanics. You will also experience visual aspects and features to an extent. In other words, it will be an introduction to what is essentially going to be the Learnoverse.
Once we have the demo on the road, we will communicate. We expect it to happen shortly.
Question 7: What to expect from the upcoming metaverse demo?
Vaclovas: Simply, the demo is going to be a small part of the overall experience that we are striving for. With the demo, we will be providing a skimmed-down version of the Learnoverse. It will communicate our vision. And it's going to be interesting for you to go into the world and check the environment out.
In the demo, you will be able to interact with objects and people as well. Overall, it's going to make it clear what kind of an experience waiting for you, once we incorporate it into our platform.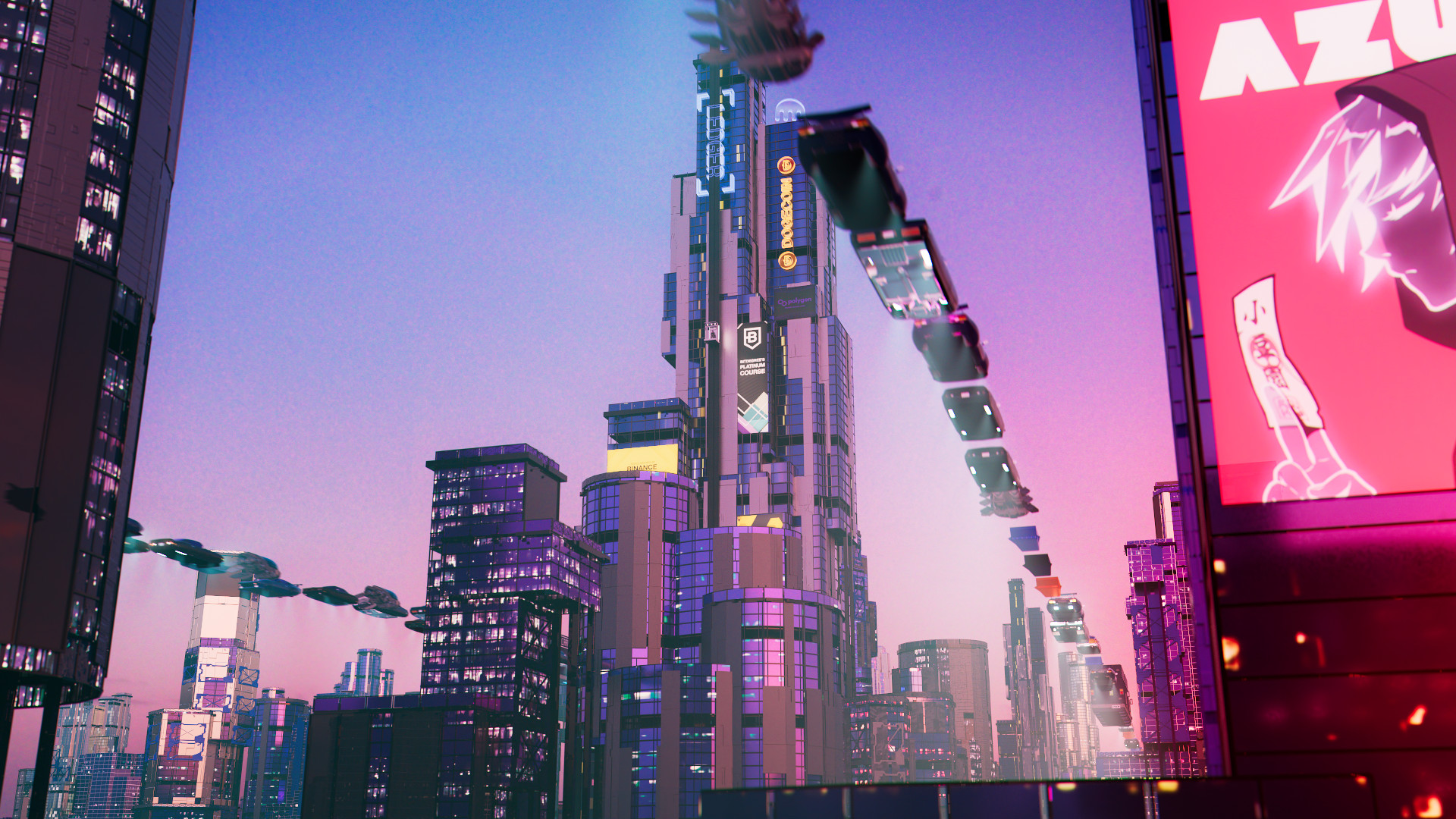 In Summary
Our team is focusing on improving your learning experience on our platform. That's why we are constantly implementing new and exciting crypto-native features to enhance your crypto education for the better. To help us along this journey, make sure to connect us on our social media. Join our Discord channel and be part of our community. Follow us on Twitter to keep yourself updated about recent developments, live events, and opportunities.