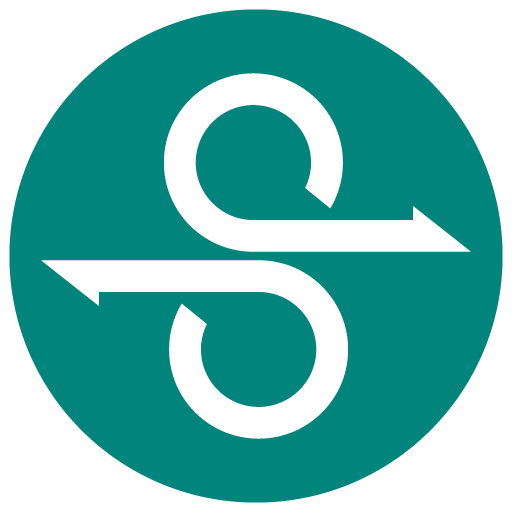 Live STOS Price Analysis
The current real time Stratos price is $0.6226, and its trading volume is $331,244 in the last 24 hours. STOS price has plummeted by 6.09% in the last day, and decreased by 4.56% in the last 7 days. It's important to note that current Stratos market capitalization is $12,546,379, and the maximum supply is 100,000,000 STOS coins. Talking about circulating supply, STOS has 20,152,153 coins. Currently, Stratos rank on the market is #658.
Stratos price today is 88.67% below all time high, and it is 333.98% above all time low.
All data and prices are updated in real-time. The most active and popular exchanges for buying or selling STOS are Binance, Kucoin & Kraken. Find more crypto exchange options on our Crypto Exchange Tracker. The most secure hardware wallets for keeping your cryptocurrency safe are Ledger and Trezor.
What is Stratos (STOS)?
Stratos is a large decentralized network that provides a data distribution infrastructure. Computation, storage, and network traffic are the three resources provided by the platform. The project aims to redefine the next generation of decentralized computing services that serve decentralized applications, by being a decentralized data mesh.
It allows smart contract developers such as Uniswap, AAVE, and others, to deploy, store, and execute their code and data. Through this process, developers can get their applications out for users without the complications that come with network deployment. This helps make the development process faster, cost-effective, and efficient.
The project uses a Proof-of-Traffic algorithm to reward network participants and resource contributors. The rewards are given in the platform's STOS crypto token. You can see the current STOS price on the Stratos price chart above. In addition, Stratos uses a practical Byzantine fault-tolerant consensus algorithm to implement the proof-of-traffic mechanism. This ensures fair reward settlement of network participants and users.
The Stratos Data Mesh is made up of two layers - the blockchain layer and the resource layer. The blockchain layer serves the purposes of service fee settlement, verification services, payment services, and minor incentives mechanism settlement. On the other hand, the resource layer provides computing resources, network services, and storage capabilities.
Use Cases of STOS Tokens
As the platform's utility token, all service payments within the ecosystem are carried out with the STOS coin. For example, as a user, you must pay in STOS tokens to access the Stratos Data Mesh.
Moreover, service providers who supply computing resources or other services to the network are rewarded in STOS tokens.
Besides that, validators on the network are also paid for their contributions to the security and integrity of the ecosystem in STOS tokens.
Don't forget to check out the Stratos price chart. It features both – the current and the previous STOS price.
Who Founded Stratos?
Bin Zhu founded Stratos in 2021. He has over 20 years of experience in software development and business. Before Stratos, he built MindGeek, a big data ecosystem that handles data for big companies. He also co-founded FaimData, a company that provides AI solutions to identify customer needs.
STOS Tokenomics
The maximum supply of STOS tokens is 100 million STOS. To maintain the Stratos price stability, only 10% out of the 14% allocated to the team were unlocked to them. This was done to avoid issues of large token sell-offs. Though the tokens will get unlocked steadily over time.
Talking about further distribution, the foundation reserve received 12%, while the ecosystem development and partnerships got 10% allocated. The largest allocation, which is 40%, was reserved for mining rewards. Besides, two private sales were allocated a total of 14%, while the public sale was allocated only 1%. Finally, the seed sale took 6% of the total tokens available.
What's Stratos trading volume in the last 24 hours?
STOS has a trading volume of $331,244 in the last 24 hours.
What's Stratos highest price ever?
STOS has a highest price of $5.50, which was reached on Nov 25, 2021 (1 year 1 week ago).
What's Stratos lowest price ever?
STOS has a lowest price of $0.1435, which was reached on Jun 18, 2022 (5 months 2 weeks ago).
What are the best exchanges for buying and selling STOS?
What are the safest hardware wallets for keeping STOS?
According to an in-depth review process and testing, Ledger and Trezor are one of the safest and most popular hardware wallet options for keeping Stratos. For exclusive discounts and promotions on best crypto wallets, visit Crypto Deal Directory.
Pages Related to Stratos
Read the hottest Crypto News.
Watch Animated Crypto Video Explainers.
Learn Crypto From Scratch.