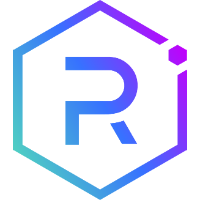 Live RAY Price Analysis
The current real time Raydium price is $0.1977, and its trading volume is $5,155,303 in the last 24 hours. RAY price has grew by 6.87% in the last day, and increased by 8.00% in the last 7 days. It's important to note that current Raydium market capitalization is $31,955,667, and the maximum supply is 555,000,000 RAY coins. Talking about circulating supply, RAY has 161,597,301 coins. Currently, Raydium rank on the market is #429.
Raydium price today is 98.83% below all time high, and it is 18.23% above all time low.
All data and prices are updated in real-time. The most active and popular exchanges for buying or selling RAY are Binance, Kucoin & Kraken. Find more crypto exchange options on our Crypto Exchange Tracker. The most secure hardware wallets for keeping your cryptocurrency safe are Ledger and Trezor.
What is Raydium (RAY)?
RAY is the native token of Raydium, which is an automated market maker (AMM) for the Serum DEX that runs on the Solana network. If you're interested in the current RAY price, make sure to check out the Raydium price chart above.
An AMM is essentially an autonomous protocol employed by decentralized exchanges (DEX). The protocol makes use of smart contracts to provide liquidity to the exchange by allowing traders to pool their funds. These smart contracts are known as liquidity pools.
Raydium provides on-chain liquidity to Serum's central limit order book, which is a unique feature among AMMs. In other words, Raydium transforms deposited funds into limit orders and stores them in Serum's order book. Thus, all order movement and liquidity on Serum is accessible to Raydium's Liquidity Providers (LPs), and vice versa.
Raydium is a convenient protocol for beginners since it has an AcceleRaytor. It allows projects to raise funds and generate liquidity on Raydium and Serum in three easy steps. Besides, Raydium analyzes the market and provides users with the best prices for token swapping.
The Founders of Raydium
The founders of the Raydium crypto project want to stay anonymous, thus, instead of revealing their names, they refer to themselves as AlphaRay, XRay, and GammaRay.
AlphaRay is the one who came up with the idea about an order-book-based AMM and gathered a team in order to make his idea come to life. AlphaRay oversees the company's strategy, business development, and operations.
XRay is the CEO and the leader of the Dev Team. All of Raydium's systems and infrastructure are designed by XRay.
GammaRay is in charge of marketing and communications. Besides that, GammaRay participates in the process of deciding the direction of the strategy and the product.
The Purpose of RAY Tokens
RAY is the utility token of Raydium. It has two main use cases – staking and governance.
Talking about staking, Raydium coin stakers are able to earn protocol fees as rewards. Besides that, they get allocations of upcoming initial DEX offerings (IDOs).
In terms of governance, RAY holders are able to vote on various decisions considering the future development of the Raydium protocol.
Just make sure to check the Raydium price chart that was mentioned before because you can see the live RAY price in it.
Tokenomics of RAY Tokens
Raydium protocol was launched in 2021 together with 555 million pre-minted RAY tokens. There will be no new coins minted, thus, 555 million is the max supply of RAY. It was planned to gradually release these tokens during a 3-year period.
34% of the supply is dedicated to liquidity mining reward airdrops. The remaining supply is dedicated to the partnerships, teams, liquidity provisions, advisors, seed funding, community pool, and further expansion of the Raydium protocol.
If you've decided to invest in Raydium tokens, do keep in mind that the RAY price tends to fluctuate. Why does it happen? Essentially, the main reason for that is the general fluctuation of the whole crypto market that affects the prices of digital assets, including the Raydium price.
What's Raydium trading volume in the last 24 hours?
RAY has a trading volume of $5,155,303 in the last 24 hours.
What's Raydium highest price ever?
RAY has a highest price of $16.93, which was reached on Sep 12, 2021 (1 year 2 months ago).
What's Raydium lowest price ever?
RAY has a lowest price of $0.1673, which was reached on Nov 20, 2022 (2 weeks 5 days ago).
What are the best exchanges for buying and selling RAY?
What are the safest hardware wallets for keeping RAY?
According to an in-depth review process and testing, Ledger and Trezor are one of the safest and most popular hardware wallet options for keeping Raydium. For exclusive discounts and promotions on best crypto wallets, visit Crypto Deal Directory.
Pages Related to Raydium
Read the hottest Crypto News.
Watch Animated Crypto Video Explainers.
Learn Crypto From Scratch.