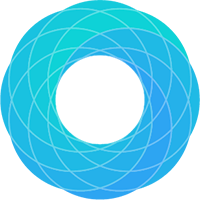 Live OBSR Price Analysis
The current real time Observer price is $0.0014, and its trading volume is $544,624 in the last 24 hours. OBSR price has plummeted by 4.81% in the last day, and decreased by 1.95% in the last 7 days. It's important to note that current Observer market capitalization is $8,113,350, and the maximum supply is 14,000,000,000 OBSR coins. Talking about circulating supply, OBSR has 5,707,080,871 coins. Currently, Observer rank on the market is #858.
Observer price today is 97.75% below all time high, and it is 944.98% above all time low.
All data and prices are updated in real-time. The most active and popular exchanges for buying or selling OBSR are Binance, Kucoin & Kraken. Find more crypto exchange options on our Crypto Exchange Tracker. The most secure hardware wallets for keeping your cryptocurrency safe are Ledger and Trezor.
What is Observer (OBSR)?
The OBSR coin is the native utility token of the Observer project. The purpose of the project is to utilize blockchain technology in order to create a crowdsourced microscale weather observation network that provides accurate weather information.
The founders and the team around the Observer token project are anonymous. They have decided not to reveal their identities, and this could be due to the fact that they want the project to remain truly decentralized. However, the team is made up of competent weather professionals, data analysts, software designers and engineers. Collectively, they are known as the Observer Foundation. Furthermore, they have entered into partnerships with renowned crypto and environmental firms.
Users or "Observers" are rewarded with the OBSR for submitting their personal readings on climate parameters like air temperature, pressure, humidity, and fine dust concentrations. All data is subject to review by meteorological professionals and managed through advanced data processing systems. Those interested in acquiring this information can get it by paying in the OBSR crypto.
On the live Observer price chart above, you can find the live OBSR price.
What's Observer trading volume in the last 24 hours?
OBSR has a trading volume of $544,624 in the last 24 hours.
What's Observer highest price ever?
OBSR has a highest price of $0.0632, which was reached on Apr 02, 2021 (1 year 11 months ago).
What's Observer lowest price ever?
OBSR has a lowest price of $0.0001, which was reached on Dec 17, 2019 (3 years 3 months ago).
What are the best exchanges for buying and selling OBSR?
What are the safest hardware wallets for keeping OBSR?
According to an in-depth review process and testing, Ledger and Trezor are one of the safest and most popular hardware wallet options for keeping Observer. For exclusive discounts and promotions on best crypto wallets, visit Crypto Deal Directory.
Pages Related to Observer
Read the hottest Crypto News.
Watch Animated Crypto Video Explainers.
Learn Crypto From Scratch.