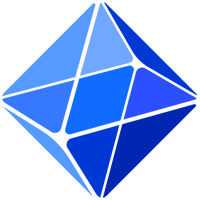 Live LOKA Price Analysis
The current real time League of Kingdoms Arena price is $0.6816, and its trading volume is $53,990,798 in the last 24 hours. LOKA price has grew by 0.17% in the last day, and increased by 41.06% in the last 7 days. It's important to note that current League of Kingdoms Arena market capitalization is $50,354,661, and the maximum supply is 500,000,000 LOKA coins. Talking about circulating supply, LOKA has 73,874,861 coins. Currently, League of Kingdoms Arena rank on the market is #377.
League of Kingdoms Arena price today is 87.32% below all time high, and it is 648.66% above all time low.
All data and prices are updated in real-time. The most active and popular exchanges for buying or selling LOKA are Binance, Kucoin & Kraken. Find more crypto exchange options on our Crypto Exchange Tracker. The most secure hardware wallets for keeping your cryptocurrency safe are Ledger and Trezor.
What is League of Kingdoms (LOKA)?
LOKA is the native token of League of Kingdoms, a Massively Multiplayer Online (MMO) strategy game. The game is a metaverse built on a blockchain network that enables gamers and blockchain enthusiasts to make money via its Play-to-Earn (P2E) mechanism. If you care to see the current LOKA price, take a look at the League of Kingdoms price chart featured above.
The players within the game build castles and kingdoms, form armies and alliances, and battle it out to see who comes out on top. There are numerous gaming modes within the metaverse, including, Player-versus-Environment (PvE), Player-versus-Player (PvP), and Party-Play (MMO).
All in-game assets, such as dragons, weapons, skins, arms, ammunition, and more, are available in the form of NFTs. These NFTs are based on the ERC-721 standard. Some of these assets, such as the Drago, can be upgraded to increase their impact on usage in battles. In order to breed and upgrade Dragos, both LOKA and DST tokens are required. DST is another currency of the League of Kingdoms game. It's mainly used for upgrading in-game assets and unlocking various utilities.
Beyond all this, the game has its own marketplace where people can buy and sell assets.
Use Cases of LOKA Tokens
The LOKA coin is a native governance token of the platform that is also used as an in-game currency.
The main aim of the token is to enable and facilitate the democratization and decentralization of the game. This is accomplished through voting rights, proposal rights, membership rights, and more. People can determine how the platform will evolve and decide upon its various aspects, including the rules, fees, fines, tolls, perks, etc.
Besides that, the League of Kingdoms coin is used for buying in-game assets from the game shop or on-platform marketplace, as well as staking and earning rewards.
Don't forget to check the aforementioned League of Kingdoms price chart. It features both – the current and the previous LOKA price.
Tokenomics of LOKA
The League of Kingdoms crypto asset was launched in January 2022. The maximum supply of LOKA is 500 million. 11% of the supply was sold during private and public sales. 38% of the supply was reserved for staking, Landowner, and gamer rewards. The remaining portion was distributed between the team and advisors, as well as set aside in the ecosystem growth fund and the company reserve.
Founders of League of Kingdoms and LOKA
League of Kingdoms was developed by NOD Games, a blockchain-based game development company, which was co-founded by Chan Lee and Steve Hwang.
Chan Lee has previously co-founded NEXTMATCH, South Korea's number 1 dating app, and worked as a product designer with Samsung Electronics. Steve Hwang, the Chief Technology Officer of NOD Games, has previously worked with Electronic Arts as a software engineer and was a founding team member of the company, Gamevil.
As of writing this, League of Kingdoms is a blockchain game in its nascent stages. The platform is looking to add more features, such as renting Drago NFTs, launching a staking dashboard, and extending partnerships with Web3 players and projects.
If you're looking to buy the coin, ensure that you do thorough research on the LOKA price, performance, future of the project, community, and more.
What's League of Kingdoms Arena trading volume in the last 24 hours?
LOKA has a trading volume of $53,990,798 in the last 24 hours.
What's League of Kingdoms Arena highest price ever?
LOKA has a highest price of $5.37, which was reached on Apr 02, 2022 (9 months 4 weeks ago).
What's League of Kingdoms Arena lowest price ever?
LOKA has a lowest price of $0.0910, which was reached on Dec 11, 2022 (1 month 3 weeks ago).
What are the best exchanges for buying and selling LOKA?
What are the safest hardware wallets for keeping LOKA?
According to an in-depth review process and testing, Ledger and Trezor are one of the safest and most popular hardware wallet options for keeping League of Kingdoms Arena. For exclusive discounts and promotions on best crypto wallets, visit Crypto Deal Directory.
Pages Related to League of Kingdoms Arena
Read the hottest Crypto News.
Watch Animated Crypto Video Explainers.
Learn Crypto From Scratch.