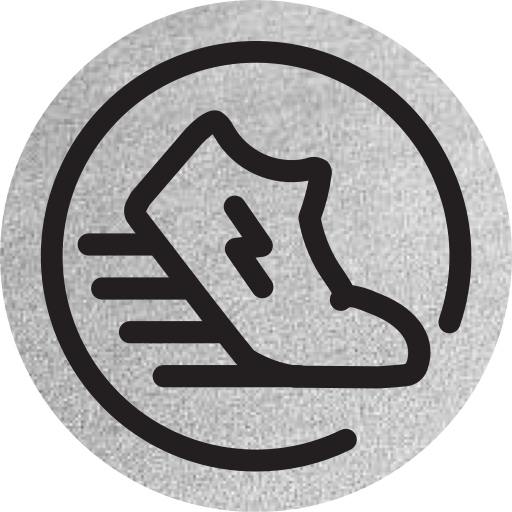 Live GST Price Analysis
The current real time Green Satoshi Token (SOL) price is $0.0211, and its trading volume is $836,835 in the last 24 hours. GST price has plummeted by 5.91% in the last day, and increased by 10.91% in the last 7 days. It's important to note that current Green Satoshi Token (SOL) market capitalization is $14,443,108, Talking about circulating supply, GST has 684,324,476 coins. Currently, Green Satoshi Token (SOL) rank on the market is #681.
Green Satoshi Token (SOL) price today is 99.77% below all time high, and it is 162.45% above all time low.
All data and prices are updated in real-time. The most active and popular exchanges for buying or selling GST are Binance, Kucoin & Kraken. Find more crypto exchange options on our Crypto Exchange Tracker. The most secure hardware wallets for keeping your cryptocurrency safe are Ledger and Trezor.
What is Green Satoshi Token (SOL)?
Green Satoshi token (GST) is the native token of STEPN, which is a Solana-based lifestyle app created by Find Satoshi Lab. Besides Solana, it is also interoperable with BSC and Ethereum. Through inbuilt GameFi and SocialFi elements, users of STEPN are encouraged to do daily exercises such as running and jogging in exchange for Green Satoshi tokens. STEPN also provides a decentralized wallet that supports SOL, BNB, and ETH assets and has trading functionality.
GST token functions as a game token. The token is based on Solana, however, it also comes in BEP-20 and ERC-20 tokens standards. If you are interested in knowing the current Green Satoshi Token (SOL) price, you can check the GST price chart featured above. STEPN also has a governance token, called Green Metaverse Token (GMT). Thus, STEPN uses a dual-token mechanism.
To play the game, users need to equip themselves with NFTs in the form of Sneakers. The NFT sneakers can be bought with SOL (the native token of the Solana blockchain). The gas fees on STEPN are also charged in SOL.
There are three main game modes: solo mode, marathon mode, and background mode. In the solo mode, which is the standard one, the more and the faster users move, the better rewards they can receive. Not only that, other factors influence the amount of GST/GMT that can be earned. These factors include the type of sneakers (NFT), their efficiency, and comfort level. Such attributes of Sneakers are referred to as Gems.
As of writing, the marathon mode is still under development. However, it will set weekly and monthly challenges that can be accepted and followed by users. The background mode is under development as well. Either way, the basic idea of this mode is to allow users to earn GST while the app is not being used. The only requirement is to own a pair of Sneakers.
Another feature of STEPN that can be explored by users is the Shoe-Minting Event (SME). It happens when users merge 2 Sneakers and produce a Shoebox as a result.
Furthermore, it's worth mentioning that STEPN has developed its own multi-chain DEX – DOOAR. It was launched on 17th August 2022.
Use Cases of GST Tokens
As stated before, GST is mainly used as a reward for physical activities. However, it's not limited to that. In the STEPN marketplace, users can rent/lease or sell/buy their NFT Sneakers, Badges, and Gems. Moreover, renting out their NFTs to platform users or new players is another way to earn GST.
Don't forget you can check the live STEPN price above.
Who Founded STEPN?
STEPN was co-founded by Jerry Huang and Yawn Rong.
Before working on STEPN, Huang co-founded Falafel Games. He also has a bachelor's degree in Computer Science.
Rong, on the other hand, also co-founded Crypto SA. Besides, he worked in different companies in the roles of a Business Ambassador, an SA Representative, and an Industrial Representative. He holds a master's degree in Advertising, Public Relations, and E-marketing.
Tokenomics of GST
There's no max supply set for GST coins. If you plan to acquire Green Satoshi Token (SOL) crypto assets, have a look at the aforementioned GST price chart. It will allow you to make a thorough analysis of the main Green Satoshi Token (SOL) price changes.
What's Green Satoshi Token (SOL) trading volume in the last 24 hours?
GST has a trading volume of $836,835 in the last 24 hours.
What's Green Satoshi Token (SOL) highest price ever?
GST has a highest price of $9.03, which was reached on Apr 28, 2022 (9 months 4 days ago).
What's Green Satoshi Token (SOL) lowest price ever?
GST has a lowest price of $0.0080, which was reached on Dec 11, 2022 (1 month 3 weeks ago).
What are the best exchanges for buying and selling GST?
What are the safest hardware wallets for keeping GST?
According to an in-depth review process and testing, Ledger and Trezor are one of the safest and most popular hardware wallet options for keeping Green Satoshi Token (SOL). For exclusive discounts and promotions on best crypto wallets, visit Crypto Deal Directory.
Pages Related to Green Satoshi Token (SOL)
Read the hottest Crypto News.
Watch Animated Crypto Video Explainers.
Learn Crypto From Scratch.