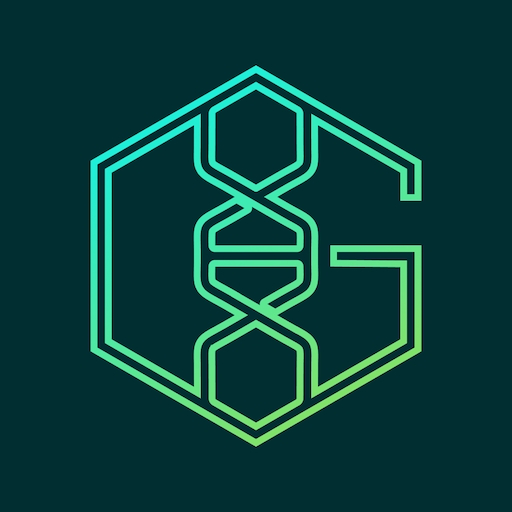 Live GENE Price Analysis
The current real time Genopets price is $0.5692, and its trading volume is $158,874 in the last 24 hours. GENE price has plummeted by 3.31% in the last day, and decreased by 4.45% in the last 7 days. It's important to note that current Genopets market capitalization is $2,728,058, and the maximum supply is 100,000,000 GENE coins. Talking about circulating supply, GENE has 4,792,667 coins. Currently, Genopets rank on the market is #1164.
Genopets price today is 98.49% below all time high, and it is 120.63% above all time low.
All data and prices are updated in real-time. The most active and popular exchanges for buying or selling GENE are Binance, Kucoin & Kraken. Find more crypto exchange options on our Crypto Exchange Tracker. The most secure hardware wallets for keeping your cryptocurrency safe are Ledger and Trezor.
What Is Genopets (GENE)?
GENE is the native token of Genopets, an NFT-based game built on the Solana blockchain. It allows players to earn crypto simply by walking, this way developing the Move-to-Earn concept. The game is completely free to play. Take a look at the Genopets price chart above to see the live GENE price.
How does it work? Users have to create an account on the Genopets website. Their journey begins with receiving Genopets, which are their personal virtual pets that can be customized based on their needs. As users walk, they are able to level up their pets.
Each pet is an NFT, which means that it's completely unique. As the level of Genopets increases, they evolve and their in-game powers increase making them rarer. Apart from leveling up their Genopets, players can also use them to battle with other Genopets. In addition to that, Genopets can be used to explore Esoterra (Genopet metaverse) and go on various quests.
Besides, the walking rewards can be increased by buying a Habitat, which acts as Genopet's home. Habitat also allows users to craft power-ups and refine crystals to acquire unique NFTs that can be used to upgrade Genopets.
Use Cases of GENE Tokens
GENE is the driving force of the whole Genopets crypto project. The following are the main use cases of Genopets tokens:
Governance. GENE token holders are able to participate in the decision-making processes considering the further development of the whole Genopets crypto project.
Staking. GENE tokens can be staked to secure the Genopets network and receive staking rewards.
NFT crafting. GENE tokens are necessary when crafting unique in-game NFTs.
Rewards. GENE tokens are used to reward Genopets platform users.
Tokenomics of GENE
Genopets coins have a max supply of 100 million. Due to the token's deflationary nature, it's likely that the GENE price will increase as the supply becomes more scarce.
However, if you plan to purchase Genopets tokens, note that the GENE price is still liable to change and not only to the good side. This is because it can either increase or drop, just like the value of other digital assets does. This is mainly the case due to the volatility of the overall crypto market, which has an effect on the Genopets price as well.
What's Genopets trading volume in the last 24 hours?
GENE has a trading volume of $158,874 in the last 24 hours.
What's Genopets highest price ever?
GENE has a highest price of $37.79, which was reached on Nov 30, 2021 (1 year 3 months ago).
What's Genopets lowest price ever?
GENE has a lowest price of $0.2580, which was reached on Nov 10, 2022 (4 months 2 weeks ago).
What are the best exchanges for buying and selling GENE?
What are the safest hardware wallets for keeping GENE?
According to an in-depth review process and testing, Ledger and Trezor are one of the safest and most popular hardware wallet options for keeping Genopets. For exclusive discounts and promotions on best crypto wallets, visit Crypto Deal Directory.
Pages Related to Genopets
Read the hottest Crypto News.
Watch Animated Crypto Video Explainers.
Learn Crypto From Scratch.