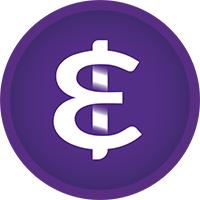 Live EPIK Price Analysis
The current real time EPIK Prime price is $0.0124, and its trading volume is $633,665 in the last 24 hours. EPIK price has plummeted by 1.54% in the last day, and increased by 28.59% in the last 7 days. It's important to note that current EPIK Prime market capitalization is $8,692,237, and the maximum supply is 2,000,000,000 EPIK coins. Talking about circulating supply, EPIK has 699,211,537 coins. Currently, EPIK Prime rank on the market is #799.
EPIK Prime price today is 98.62% below all time high, and it is 1,611.25% above all time low.
All data and prices are updated in real-time. The most active and popular exchanges for buying or selling EPIK are Binance, Kucoin & Kraken. Find more crypto exchange options on our Crypto Exchange Tracker. The most secure hardware wallets for keeping your cryptocurrency safe are Ledger and Trezor.
What is Epik Prime (EPIK)?
Epik Prime works with AAA games companies to develop blockchain games and provide NFT licensing to these brands. These games are created to provide players with fun, thrilling, and immersive gameplay experiences. It produces unique in-game items, events, and collectibles for its users.
Since 2018, Epik Prime has worked with game companies, top brands, record labels, and individuals to strategize, launch and support their NFT collections. The platform doubles as an NFT technical platform and a digital agency. With its expansive client network, the project is in a unique position to offer NFTs that can be used across different games and blockchains.
The EPIK token is the platform's native utility token. You can see the latest EPIK price on the Epik Prime price chart featured above.
Use Cases of EPIK Tokens
Primarily, the EPIK crypto token is used in the Epik Prime marketplace to list, buy and sell NFTs, in-game items, collectibles, and wearables. Besides, you can even purchase digital merchandise that can be converted into real-world items using EPIK coins.
Moreover, you can use the EPIK coin in all games available on the Epik Metaverse. This gives users ease of access, as they don't have to worry about converting their tokens between games.
Finally, you can stake EPIK tokens on Ethereum or BNB chains to earn rewards. Stakers get premium benefits like exclusive access to Epik Prime and Epik Prime Plus activities and exclusive items, early access to rare in-game items and collectibles, early access to new games, and much more.
Don't forget to check the current Epik Prime price on the live EPIK price chart above.
Who Founded EPIK Prime?
The platform was founded by Victor David. He has over 15 years of experience as a programmer, inventor, and entrepreneur. Other lead team members of the Epik Prime crypto project are Gary Ma and Darryl Smith.
EPIK Tokenomics
EPIK coin has a total supply of 2 billion with 15.5% allocated to the founders, 24.9% to the partners, 24.9% to the private sales, 40% for ecosystem rewards, and 2.1% for liquidity.
What's EPIK Prime trading volume in the last 24 hours?
EPIK has a trading volume of $633,665 in the last 24 hours.
What's EPIK Prime highest price ever?
EPIK has a highest price of $0.9030, which was reached on Nov 16, 2021 (1 year 2 months ago).
What's EPIK Prime lowest price ever?
EPIK has a lowest price of $0.0007, which was reached on Dec 11, 2022 (1 month 3 weeks ago).
What are the best exchanges for buying and selling EPIK?
What are the safest hardware wallets for keeping EPIK?
According to an in-depth review process and testing, Ledger and Trezor are one of the safest and most popular hardware wallet options for keeping EPIK Prime. For exclusive discounts and promotions on best crypto wallets, visit Crypto Deal Directory.
Pages Related to EPIK Prime
Read the hottest Crypto News.
Watch Animated Crypto Video Explainers.
Learn Crypto From Scratch.