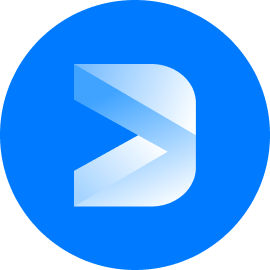 Live DESO Price Analysis
The current real time Decentralized Social price is $8.99, and its trading volume is $178,872 in the last 24 hours. DESO price has grew by 1.13% in the last day, and decreased by 7.41% in the last 7 days. It's important to note that current Decentralized Social market capitalization is $79,853,980, and the maximum supply is 10,808,492 DESO coins. Talking about circulating supply, DESO has 8,884,536 coins. Currently, Decentralized Social rank on the market is #235.
Decentralized Social price today is 95.48% below all time high, and it is 0.00% below all time low.
All data and prices are updated in real-time. The most active and popular exchanges for buying or selling DESO are Binance, Kucoin & Kraken. Find more crypto exchange options on our Crypto Exchange Tracker. The most secure hardware wallets for keeping your cryptocurrency safe are Ledger and Trezor.
What is Decentralized Social?
The Decentralized Social coin, or DESO, is the official cryptocurrency native to the Decentralized Social platform. The latter is a blockchain-based solution aimed at decentralizing social media platforms.
DESO is mainly used as a medium of exchange on the DeSo platform.
There is a total supply of 10,800,000 DESO coins of which more than 90% are in the circulating supply. They have been distributed by utilizing a bonding curve:
8,500,000 - Initial Bonding Curve Distribution;
2,000,000 - Founding Team;
275,000 - Mining.
No individual or group can hold more than 5% of the total DESO supply. The only exception is the founding team which holds around 20% of DESO.
You can have a more in-depth look at DESO price history or the current Decentralized Social price on the graph above.
What are the Main Features of Decentralized Social?
As discussed in the What is Decentralized Social section, DeSo is a Layer1 blockchain solution designed to help scale social media platforms that are generally storage-heavy. To put it simply, it enables creators to store their content on the blockchain in a cost-efficient manner.
Some of its unique features include on-chain profiles, creator coins, social NFTs, and an exclusive tipping mechanism called Diamonds. These features provide a way for fans to show love to their favorite creators.
Additionally, the Decentralized Social Foundation offers a unique opportunity for social platform developers to receive backing via the Octane Fund.
One of the primary goals of DeSo is to decentralize social media and empower content creators instead of corporations.
As of 2022, there are more than 200 social apps that were developed and launched on DeSo. Some of them include Diamond, Cloutavista, Polygram, AfterParty, and Supernovas, among many others.
All content published on the DeSo network is portable to other DeSo-based applications due to on-chain indexing. This means that if a creator has posted an image on one DeSo-based application, they can transfer it to another one without a hassle.
DeSo operates using a type of Proof-of-Work (PoW) consensus mechanism, however, the core team is working on a new method of reaching a consensus that's supposed to be implemented by the end of 2022.
Moreover, it's an open-source project. This means that its code is publicly available for anyone to review.
Who Developed Decentralized Social?
The Decentralized Social crypto project was launched in early 2019. It's a California-based company founded by Nader Al-Naji - an experienced software engineer who has been in the crypto space since 2012. He's currently the Head of the DeSo Foundation.
Nader Al-Naji went to Princeton University, where he earned his bachelor's degree in Computer Science. Immediately after graduation, he started working at D.E. Shaw & Co. in algorithmic trading. Around a year later, Nader Al-Naji joined Google as a software engineer closely working with Google Ads and Google Search teams.
DeSo is not the first blockchain-based project of Nader Al-Naji. He also co-founded his first company, Basis, along with Lawrence Diao and Josh Chen. The founding team was able to raise around 133,000,000 US Dollars for the Basis project.
If you're considering investing, don't forget to check the DEO price on the graph above before making any purchase decisions.
What's Decentralized Social trading volume in the last 24 hours?
DESO has a trading volume of $178,872 in the last 24 hours.
What's Decentralized Social highest price ever?
DESO has a highest price of $198.84, which was reached on Jun 19, 2021 (1 year 5 months ago).
What's Decentralized Social lowest price ever?
DESO has a lowest price of $0.00, which was reached on Jun 16, 2021 (1 year 5 months ago).
What are the best exchanges for buying and selling DESO?
What are the safest hardware wallets for keeping DESO?
According to an in-depth review process and testing, Ledger and Trezor are one of the safest and most popular hardware wallet options for keeping Decentralized Social. For exclusive discounts and promotions on best crypto wallets, visit Crypto Deal Directory.
Pages Related to Decentralized Social
Read the hottest Crypto News.
Watch Animated Crypto Video Explainers.
Learn Crypto From Scratch.