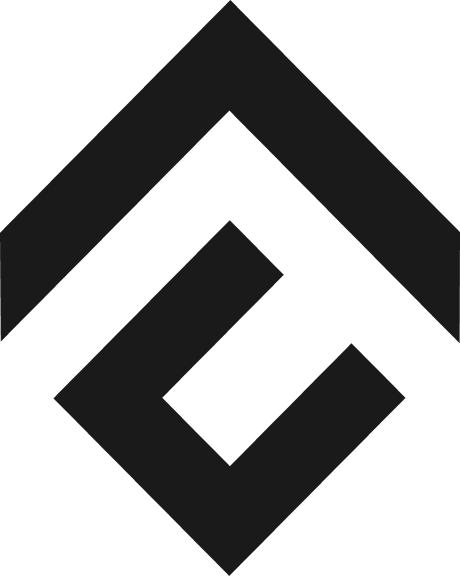 Live CFX Price Analysis
The current real time Conflux price is $0.4125, and its trading volume is $638,594,527 in the last 24 hours. CFX price has grew by 1.41% in the last day, and increased by 36.20% in the last 7 days. It's important to note that current Conflux market capitalization is $1,095,602,556, Talking about circulating supply, CFX has 2,656,173,144 coins. Currently, Conflux rank on the market is #57.
Conflux price today is 75.79% below all time high, and it is 9,116.39% above all time low.
All data and prices are updated in real-time. The most active and popular exchanges for buying or selling CFX are Binance, Kucoin & Kraken. Find more crypto exchange options on our Crypto Exchange Tracker. The most secure hardware wallets for keeping your cryptocurrency safe are Ledger and Trezor.
What is Conflux?
The Conflux coin or CFX is the official coin powering the Conflux Network. The latter is a highly scalable public blockchain based on the Tree-Graph consensus algorithm. It's the only public blockchain that's compliant with China's blockchain regulations.
The core function of the CFX coin is to secure the Conflux Network through the staking process. In addition, the Conflux coin is also used to cover the transaction fees on the Conflux Network.
Moreover, the Conflux coin grants holders voting rights. To put it simply, it serves as a governance token that enables network participants to vote by staking their Conflux tokens.
Initially, a total of 5,000,000,000 CFX genesis tokens were launched. They were distributed as follows:
8% - Community Fund;
16% - Private Investors;
36% - Conflux Foundation and Core Team;
40% - Ecosystem Fund.
Since CFX is a cryptocurrency, its price tends to fluctuate. In order to make an informed purchase decision, you have to do proper research.
Our tool above will help you have a better look at the Conflux price history or the current CFX price on the graph above.
What are the Main Features of Conflux?
The Conflux crypto project is a highly scalable and secure public blockchain. Conflux serves as a Layer 1 solution that enables the development of decentralized applications (dApps).
Its claims of high scalability and security are based on its unique consensus algorithm - a combination of the Proof-of-Work (PoW) and the Proof-of-Stake (PoS) consensus mechanisms. Besides scalability and security, this algorithm ensures efficiency through its near-instantaneous transaction speeds, zero congestion, and interoperability.
In addition, the Tree-Graph mechanism protects the project from 51% attacks.
There are 3 groups of network participants:
Direct Builders who represent the core team of the project;
Miners who secure the Conflux Network;
Ecosystem Contributors who are community members and users of the Conflux blockchain and ecosystem.
As discussed in the What is Conflux section, Conflux is compliant with all of the blockchain regulations set in China. Moreover, it has received support from the Chinese government. This gives Conflux the unique opportunity to garner projects who want to expand into the region.
Conflux operates based on 4 principles - openness, inclusivity, permissionless, transparency, and decentralization.
Who Developed Conflux?
The Conflux crypto project was launched in 2018. Its core team consists of co-founders Fan Long, YuanJie Zhang, and Ming Wu as well as advisors Andreas Veneris and Andreas Park.
Fan Long is a graduate of Tsinghua University where he earned his Ph.D. in Computer Science.
YuanJie Zhang successfully completed his studies at Fudan University and Brandeis University. Besides Conflux, he has worked at Huatai Private Fund of Funds, UNC Endowment Management Company, and Novus.
Ming Wu holds a Ph.D. in Computer Architecture from the Institute of Computing Technology. After completing his studies, Ming Wu immediately started working at Microsoft where he stayed for 15 years.
Conflux has signed partnership agreements with major crypto projects such as OKEx and Huobi Capital as well as research institutions like Tsinghua University and the University of Toronto, among many others.
Don't forget to check out the Conflux price on the graph above before delving deeper into the project.
What's Conflux trading volume in the last 24 hours?
CFX has a trading volume of $638,594,527 in the last 24 hours.
What's Conflux highest price ever?
CFX has a highest price of $1.70, which was reached on Mar 27, 2021 (1 year 11 months ago).
What's Conflux lowest price ever?
CFX has a lowest price of $0.0045, which was reached on Dec 11, 2022 (3 months 1 week ago).
What are the best exchanges for buying and selling CFX?
What are the safest hardware wallets for keeping CFX?
According to an in-depth review process and testing, Ledger and Trezor are one of the safest and most popular hardware wallet options for keeping Conflux. For exclusive discounts and promotions on best crypto wallets, visit Crypto Deal Directory.
Pages Related to Conflux
Read the hottest Crypto News.
Watch Animated Crypto Video Explainers.
Learn Crypto From Scratch.