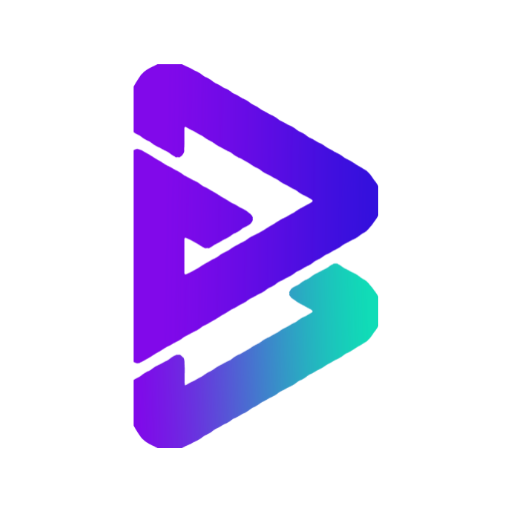 Live BRISE Price Analysis
The current real time Bitgert price is $0.000000563, and its trading volume is $23,896,934 in the last 24 hours. BRISE price has grew by 64.61% in the last day, and increased by 61.32% in the last 7 days. It's important to note that current Bitgert market capitalization is $222,585,193, and the maximum supply is 1,000,000,000,000,000 BRISE coins. Talking about circulating supply, BRISE has 395,688,215,721,653 coins. Currently, Bitgert rank on the market is #165.
Bitgert price today is 86.08% below all time high, and it is 0.00% below all time low.
All data and prices are updated in real-time. The most active and popular exchanges for buying or selling BRISE are Binance, Kucoin & Kraken. Find more crypto exchange options on our Crypto Exchange Tracker. The most secure hardware wallets for keeping your cryptocurrency safe are Ledger and Trezor.
What is Bitgert?
The Bitgert token or BRISE is the native token powering the Bitgert ecosystem. It's based on the BRC-20 token standard and deployed on the Brise Chain.
BRISE serves as a medium of exchange within the Bitgert ecosystem.
Simply staking the Bitgert token allows holders to earn crypto rewards. These crypto rewards are paid out in the form of BUSD.
There is a total supply of 1,000,000,000,000,000 Bitgert tokens. All of BRISE was minted at the launch of Bitgert. This is how the tokens have been distributed:
50% - Initial Burn;
38% - Liquidity;
7% - Project development;
5% - Developers.
You can have a more in-depth look at the Bitgert price history or the current Bitgert price on the graph above.
What are the Main Features of Bitgert?
Bitgert is an EVM-compatible blockchain-based platform that offers low transaction fees without sacrificing scalability, security, and speed. It was initially deployed on the BNB Chain where network participants were rewarded with BNB coins.
The project was moved to the Brise Chain exclusive to the Bitgert ecosystem in 2022. It operates using a Proof-of-Authority (PoA) consensus algorithm and a buyback and burn mechanism. The latter refers to a system whose purpose is to maintain a stable BRISE price.
Users have to pay a buyback tax of 5% on all of their transactions. This 5% is then sent to Brise Chain's smart contracts. In case of a sale, smart contracts allocate the funds to the automatic token purchase which means Bitgert buys BRISE directly from the liquidity pool. Then, the tokens are burned.
As mentioned above, this mechanism maintains stability when it comes to BRISE price. This is because token burning decreases the number of BRISE tokens.
Brise Chain claims to offer near-zero gas fees that are as little as 0.0000000000001 US Dollars. However, a transaction fee of 12% is applied to all transactions on the Brise Chain. 5% of it is distributed towards buyback, 4% to staking rewards, and 3% to marketing efforts.
Besides being a blockchain, the Bitgert crypto project also offers unique products and services including BRISE dApp Wallet, BRISE Staking, BRISE Audit Solutions, Bitgert Bridge, and BRISE Swap.
BRISE dApp Wallet is a digital cryptocurrency wallet that's available in both browser and mobile apps. It enables users to store their cryptocurrencies and other digital assets as well as facilitate exchange. Users can also buy and sell ERC-20 and BEP-20 tokens to other users without any intermediaries. In addition, the BRISE dApp Wallet comes with crypto market statistics and asset price tracking charts. It's available on the iOS App Store and Google Play.
BRISE Staking platform allows users to lock in any amount of their BRISE for a specific period of time and earn BUSD. Once staked, BRISE cannot be retrieved until the lock-in time period ends.
Bitgert Audit Solutions is an audit platform where projects can request in-depth audits of their smart contracts. Audits review the manual code, contract functions, liquidity lock mechanism, owner privileges, and whether the project is rug-proof. These audits are presented in such a way that even people without technical knowledge can understand the content.
Bitgert Bridge will assist users in transferring their digital assets from BNB Chain to Brise Chain and vice versa.
Who Developed Bitgert?
The idea behind the Bitgert crypto project was born in mid-2021. The founders of the project have chosen to remain anonymous. However, they've confirmed that they will reveal their identities when the time is right.
Bitgert's investors receive a BUSD commission of 4% per every transaction made on the Brise Chain. It depends on the investor's stake.
What's Bitgert trading volume in the last 24 hours?
BRISE has a trading volume of $23,896,934 in the last 24 hours.
What's Bitgert highest price ever?
BRISE has a highest price of $0.00000404, which was reached on Aug 13, 2021 (1 year 5 months ago).
What's Bitgert lowest price ever?
BRISE has a lowest price of $0.00, which was reached on Jul 28, 2021 (1 year 6 months ago).
What are the best exchanges for buying and selling BRISE?
What are the safest hardware wallets for keeping BRISE?
According to an in-depth review process and testing, Ledger and Trezor are one of the safest and most popular hardware wallet options for keeping Bitgert. For exclusive discounts and promotions on best crypto wallets, visit Crypto Deal Directory.
Pages Related to Bitgert
Read the hottest Crypto News.
Watch Animated Crypto Video Explainers.
Learn Crypto From Scratch.