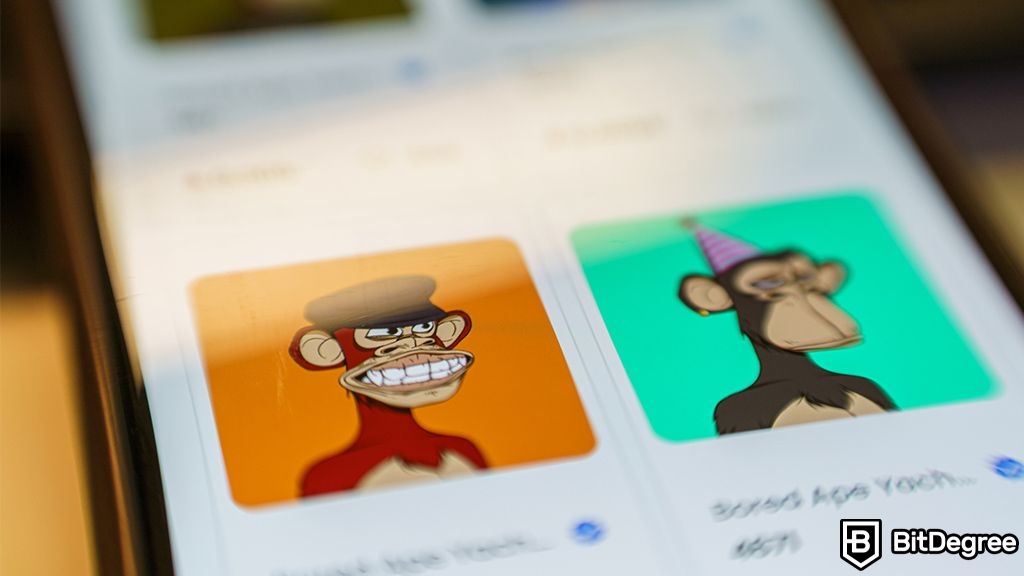 So you've heard the buzz about NFTs and want to try your hand at minting some digital assets? Perfect timing, since Binance Smart Chain (BSC) NFT minting is becoming more and more popular because it's as seamless as it is rewarding. Though NFT mining is very popular on other chains as well, Ethereum, for example.
There are various apps that allow you to mint NFTs on Binance Smart Chain and other blockchains, but I'll be using the Holograph app (though the minting process on other platforms is more or less the same). Holograph offers a user-friendly interface and a reliable platform to turn your digital art into something more – into unique, tradeable assets on the blockchain.
With this tutorial, you'll have all the information you need to navigate the minting process confidently. So, let's get started and take a closer look at how to mint NFT on BSC using Holograph.

Did you know?
Want to get smarter & wealthier with crypto?
Subscribe - We publish new crypto explainer videos every week!
What is a Liquidity Pool in Crypto? (Animated)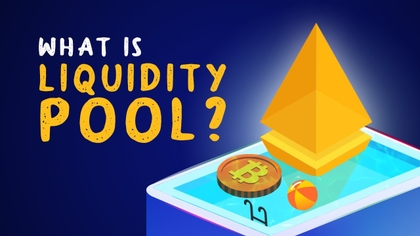 Step-by-Step Guide on BSC NFT Minting
BSC NFT minting might sound like a pretty scary and complicated process, but it's actually not. Besides, while I'll be showing you how to mint on BSC, you can follow the same process on other chains. For example, you could have a trial run on Ethereum Goerli testnet.
Latest Deal Active Right Now:
REDEEM $600 PRIZE
Binance Cyber Monday
Attention new Binance users: this Cyber Monday, you can score up to $600 in rewards by completing special tasks. Activate this amazing Binance Cyber Monday deal using the code – 49316610!
Expiration date : 05/12/2023
6,127 People Used
Only 16 Left
Step 1: Go to the Holograph app and connect your wallet to the platform.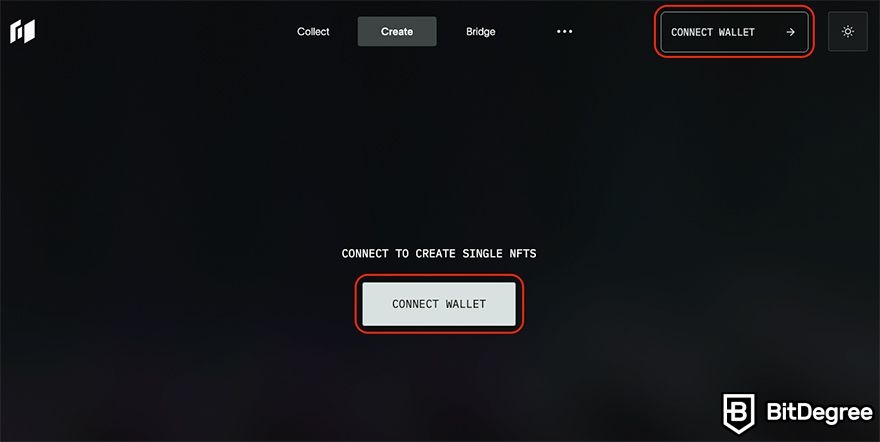 Step 2: You can pick from several wallets, but I suggest going with MetaMask. Do note, though, that you should have a MetaMask extension installed on your browser for the swiftest BSC NFT minting experience.
If you do have the extension, once you click on MetaMask, a notification will pop up asking you to connect your wallet to the Holograph app. Click "Next," then "Connect," and then "Sign."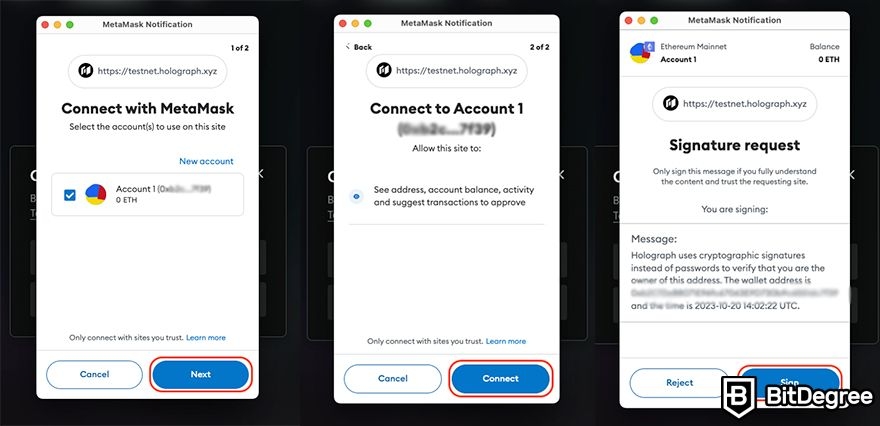 Step 3: The default network of MetaMask is Ethereum, so, initially, you'll be connected to the Ethereum network. However, since we're talking about how to mint NFT on BSC, you should switch your network to BNB Chain. If you want to use Goerli or another chain, though, you should pick that network instead.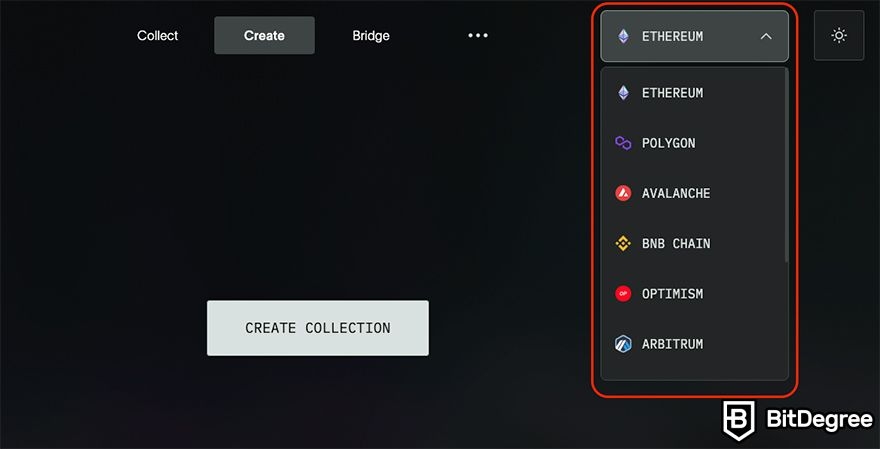 Step 4: Once your wallet is fully set up, click on the "Create Collection" button.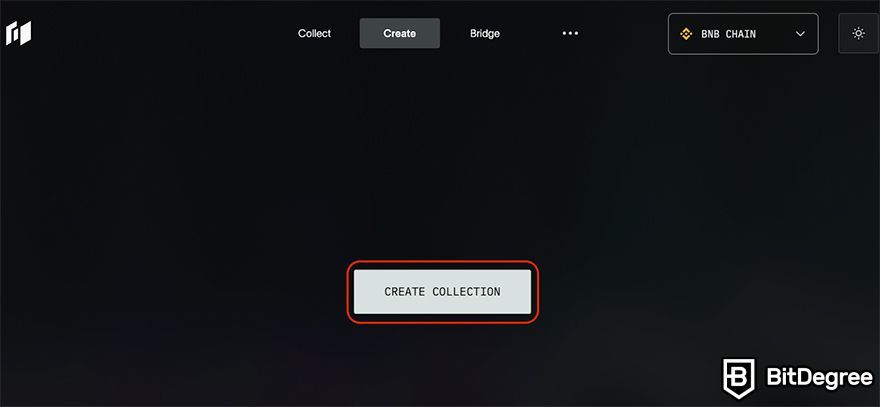 A collection creation window will pop up. Enter all the relevant info into it, namely the collection name and symbol. You could also choose the token type, though the only option for me was ERC-721 (after all, it's *the* NFT token standard).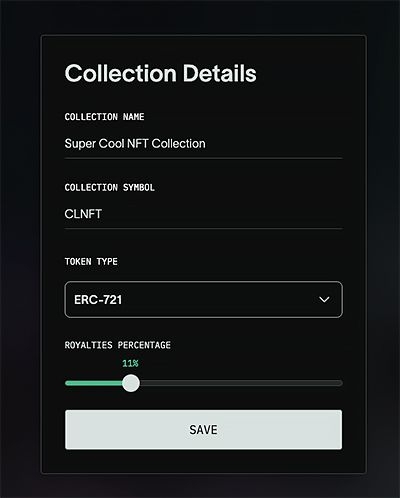 Additionally, choose the percentage of royalties you want to get from your collection. An NFT royalty basically is a percentage of sales that you can earn whenever your minted NFT is resold on a secondary market. They typically range from 5% to 10%.
Step 5: Okay, collection created - now, it's time to create an NFT. Firstly, click on the self-titled button.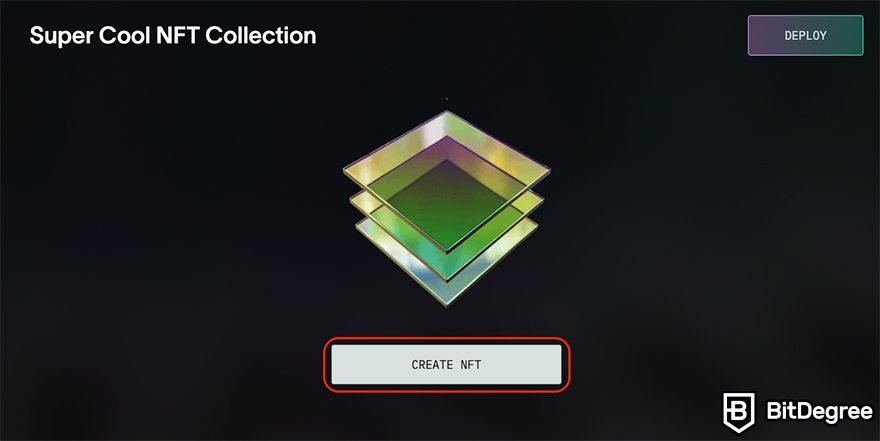 Then, sort out all the NFT details. This includes uploading a media file (could be JPEG, PNG, or GIF) and filling in the creator name, NFT name, as well as description (if any). After you do that, click "Save."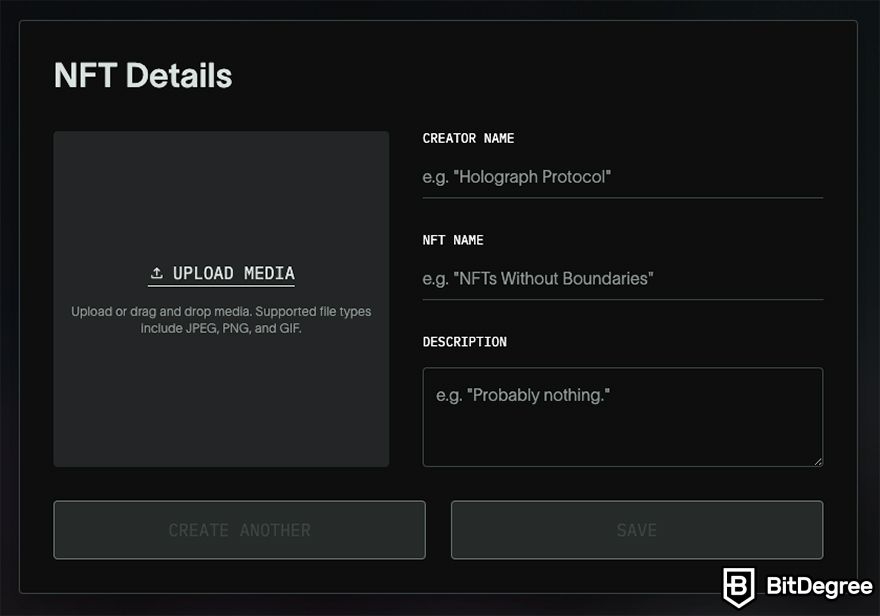 Step 6: You will need to deploy your NFT first and only then you'll be able to mint it. Why? Deploying a contract essentially sets the ground rules for your NFTs, dictating how they can be transferred, how ownership is confirmed, and if there are additional features like royalties.
After the contract is launched on the blockchain, it becomes unalterable, ensuring that any NFTs created under it follow the initial guidelines.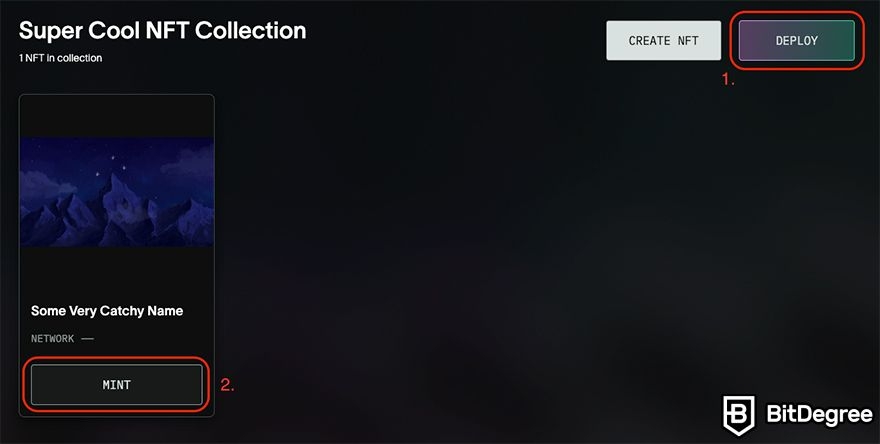 Choose the network you want to deploy it on (since this is a tutorial on how to mint NFT on BSC, it's pretty obvious which one I'd tell you to choose).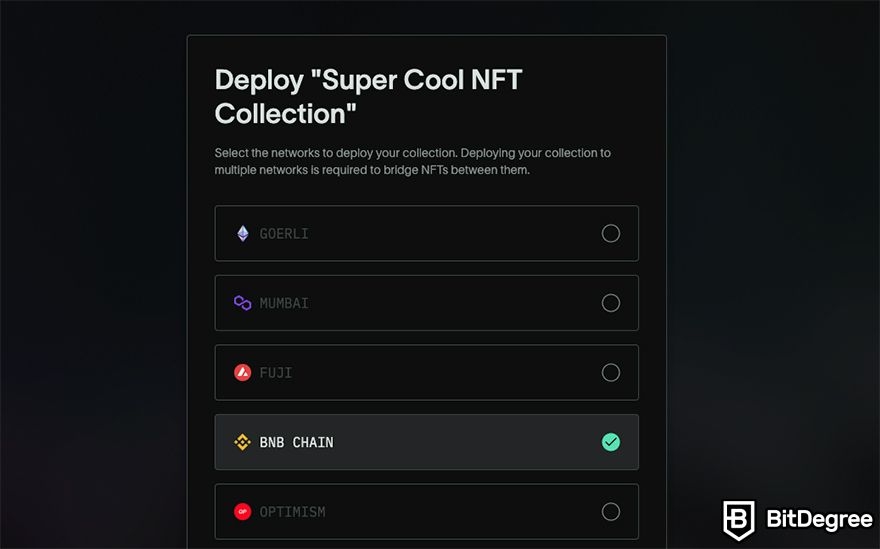 Press "Deploy" and then confirm the action on the window that will pop up from your MetaMask extension.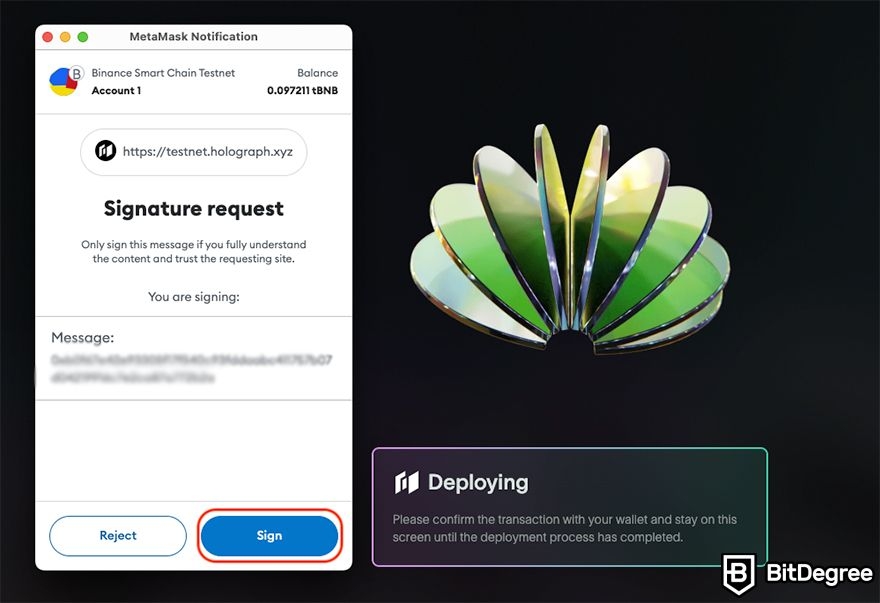 Once you do that, you'll be provided with the action summary, where you can see the fees it will cost to deploy your NFT. If all seems fine, confirm it, and the NFT will be deployed.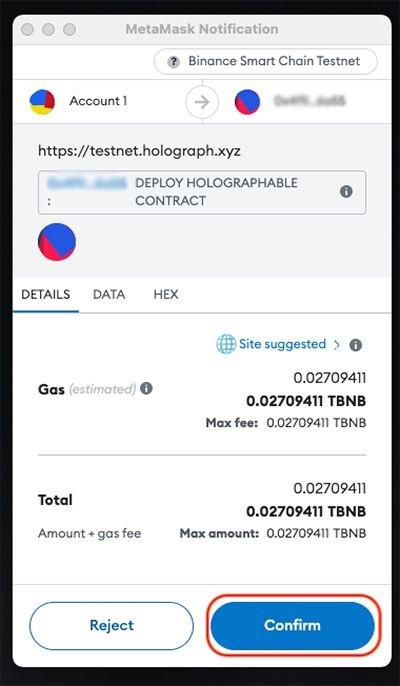 Step 7: Lastly, click "Mint," "Confirm," and then go through the same process. Once you do all that, your NFT will be minted. Though, note that it might take a bit more time for the mint itself to be completed.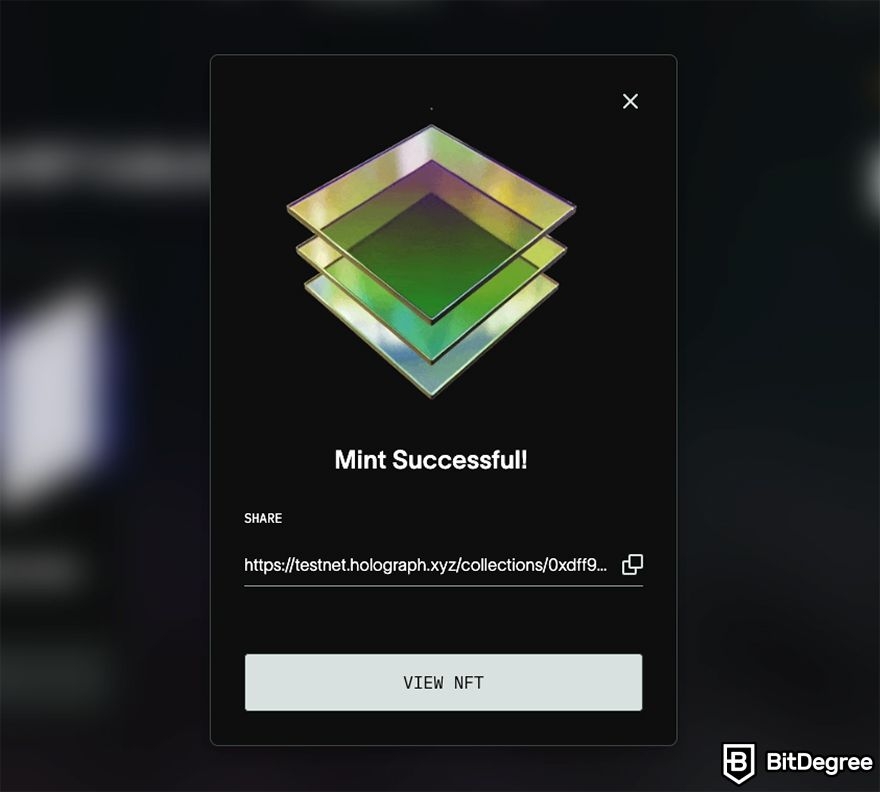 That's it! You've minted the first NFT in your collection. Now that you know how BSC NFT minting works, I'm sure that creating the whole collection will be a hassle-free process (even if you want to create it on another chain).
NFT Minting Tips
NFT minting is the process of creating a unique digital asset on a blockchain (in this tutorial, we've talked specifically about BSC NFT minting). NFTs can represent anything from art and music to collectibles and virtual real estate.
Once minted, though, the NFT is immutable, meaning it can't be altered. So, you should carefully consider various aspects before creating your NFT collection.
Here are some tips if you plan to mint NFT on Binance Smart Chain (or any other network, for that matter):
Pick the Right Platform. Not all NFT marketplaces are created equally. Pick one that resonates with your style and medium – think of it as your digital art gallery. For example, you could go with Binance NFT marketplace or OpenSea.
Understand Your Gas Fees. The cost to mint an NFT can vary based on the blockchain and its current network congestion. Always check the gas fees beforehand.
Quality is King. If your NFT were a movie, aim for "Oscar-worthy" rather than "straight-to-DVD."
Metadata Matters. Don't overlook the importance of metadata like titles, tags, and descriptions. This information can significantly affect how easily people can discover your NFT.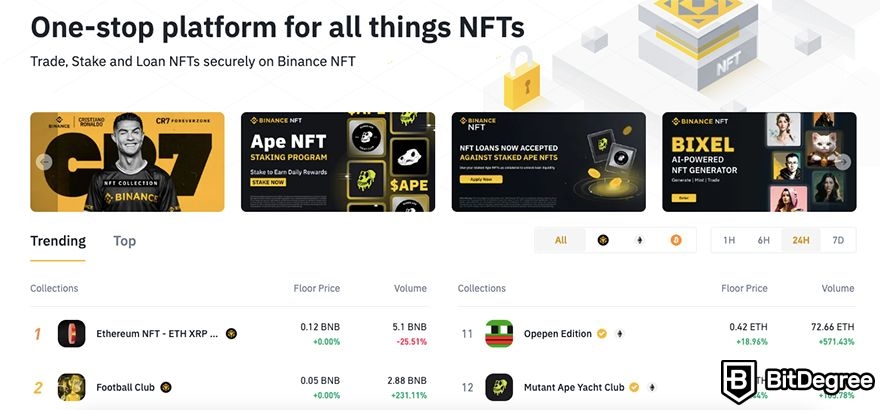 Set Reasonable Royalties. Many platforms allow you to set a royalty percentage that you'll earn from future resales. Be reasonable to incentivize secondary sales.
Promote Your Work. Just creating an NFT won't cut it – you've got to flaunt it. Harness the power of social media, online forums, and other platforms to showcase your masterpiece and steer people toward its marketplace listing.
Legalities and Rights. Before you mint, make sure you're not stepping on anyone's intellectual property. A courtroom is one place where your art doesn't belong.
Test the Waters. Consider minting a smaller, less significant piece first as a test run to gauge interest and understand the process before you mint more valuable items.
Be Patient. The NFT world is a rollercoaster, not a merry-go-round. So buckle up and savor the excitement.
If you follow these tips, I'm almost certain you'll become a successful NFT minter.
Conclusions
There you have it – you've gone from being an NFT newbie to mastering BSC NFT minting. You've successfully navigated the maze of setting up royalties, double-checking transaction fees, and immortalizing your digital masterpiece on the blockchain.
As you continue to explore the vibrant NFT universe, remember that you've now got the skills to create, trade, and even cash in on your unique digital assets on NFT marketplaces (like Binance NFT marketplace, for example).
So, go ahead, get those creative juices flowing, and put your stamp on the NFT world. Your journey into the digital art scene is just beginning, and it's bound to be an exciting one. Happy minting!
About Article's Experts & Analysts