XSwap: What is it?
XSwap is an Automated Market Maker (AMM), and their exchange is its heart. This is the most popular AMM on the XDC chain, and is the largest decentralized exchange (DEX) ever for XRC-20 tokens, according to statistics! Customers can swap & earn inside secured pools. As UniSwap is to Ethereum (ETH) and PancakeSwap is to Binance (BNB), XSWAP is to Xinfin (XDC).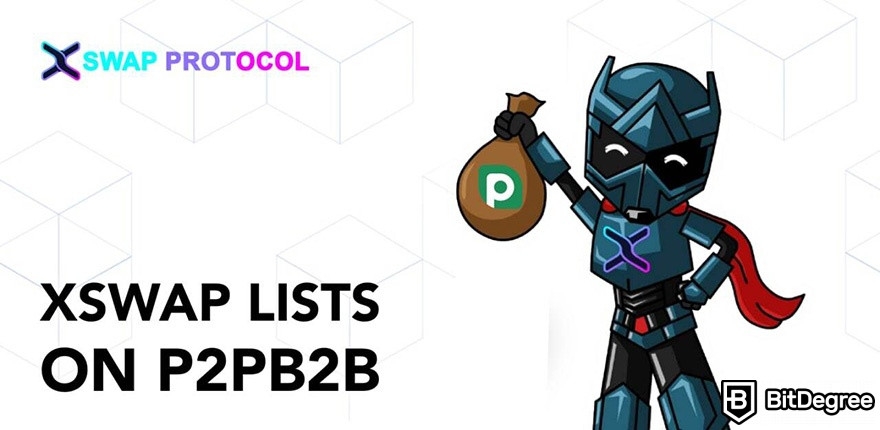 It aims to provide emerging projects under the XDC (XinFin) network with the ability to enter the market directly while still in the development phase, connect all XRC-20 tokens in the project's platform, allow swappers to exchange and earn from the XSP Ecosystem, and create XDC dApps across all platforms.
What makes it unique?
XSwap Exchange features several decentralized trading features:
Swapping/Trading. With XSwap, users do not have to go through a centralized exchange. XSwap routes every transaction directly to your own XDC wallet—no need to trust someone else with your coins;
Liquidity Pools. XSwap only allows you to swap tokens if those tokens have enough liquidity. It will be difficult, expensive, or impossible to swap tokens if no liquidity has been added to your token or tokens;
Yield Farming. Users who provide liquidity can earn XSP rewards by locking their LP tokens into smart contracts. By locking in your liquidity, you are reducing the risk of impermanent loss.
By the way, XSwap's native cryptocurrency, XSP, is used throughout the blockchain for payments, farming, voting, and staking. And it'll soon become available for trading on the P2PB2B exchange. If you are interested in this project, you can join their community:
Website: HERE
Telegram: HERE
Twitter: HERE
This is a third party-distributed Press Release, BitDegree is not responsible for any content or related materials, the advertising, promotion, accuracy, quality, products or services on this page. Before making any decisions or taking any actions, readers are advised to do their own research, first. BitDegree is not liable nor responsible for any direct or indirect loss or damage related directly or indirectly to the use of any products, services or content in the Press Release.