World Causecoin: What is it?
World Causecoin is a decentralized digital currency based on Cause Capitalism. The concept of Cause Capitalism is when a for-profit chooses to partner with a non-profit not as a gimmick but as a true, sustainable partnership. This is a gentler, friendlier form of capitalism with a human face.
World Causecoin, by implementing Cause Capitalism globally and prioritizing Africa, will help redistribute the world's wealth. This will ensure that the gap between the haves and the have-nots is diminished. The model suggests that everyone should be able to meet their basic needs and have abundance. 3% of each World Causecoin ($CAUSE) bought or traded gets donated to non-profit partners. To help finance charitable projects across Africa, World Causecoin partners with hundreds of non-commercial organizations.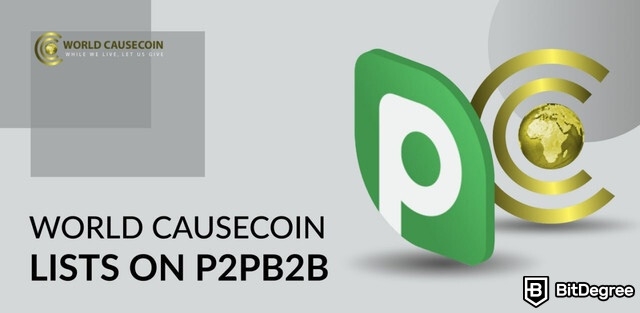 Currently, $CAUSE is seeking new non-profit partners in Africa, especially those with a focus on feeding the poor and the elderly, providing medical supplies to community hospitals, increasing disposable incomes among Africans, and promoting environmental conservation.
What Makes it Unique?
Participants are able to take part in the project and, as a result of this mechanism, transactions are decentralized, enabling people to be more than just users.
Stable currency. On the native Blockchain of World Causecoin, an anti-dumping and anti-whale algorithm will be implemented to combat crypto-dumping and whale trading. Supply and demand will be in balance, ensuring stability. Please note that Causecoin does not have a stablecoin status;
Blockchain technology. World Causecoin combines the Blockchain characteristics of transparency, decentralization, and immutability with the specific benefits of the Binance Smart Chain (BSC), which are low transaction costs, high throughput, and cross-chain interoperability;
It will be asset-backed. Binance Smart Chain is the platform on which World Causecoin is built. Cause companies will back the token, which will operate in a variety of industries including banking, food, and e-commerce, among others. Causecoin will provide an economic system for these companies by accepting partial payments;
Verifiable and transparent. World Causecoin is a cryptocurrency built on the Blockchain, thus transparency is a key characteristic. Causecoin ranks as one of the most transparent coins on the blockchain. BSC Scan provides access to the coin's transaction ledger;
Cross-chain interoperability. World Causecoin relies on the Binance Smart Chain for its interoperability. Using Proof of Staked Authority (PoSA) consensus, BSC has a system of 21 validators that enables short block times and lower fees. Causecoin is compatible with Trust and Metamask wallets;
Safe and secure. The underlying technology behind World Causecoin, BSC, uses Proof-of-Staked-Authority (PoSA) to ensure consensus without relying on centralized authority. As opposed to centralized currencies, decentralized currencies have a distributed authority.
$CAUSE is already available for trading on the P2PB2B exchange. If you are interested in this project, you can join its community:
This is a third party-distributed Press Release, BitDegree is not responsible for any content or related materials, the advertising, promotion, accuracy, quality, products or services on this page. Before making any decisions or taking any actions, readers are advised to do their own research, first. BitDegree is not liable nor responsible for any direct or indirect loss or damage related directly or indirectly to the use of any products, services or content in the Press Release.
---